YouTube is planning to offer live television channels on a subscription basis, at least in some major American markets. YouTube TV is promoted as live television designed for the YouTube generation. It is your television on your terms, for $35 a month. Entering an increasingly crowded market of similar services, the most innovative feature is unlimited network recording. Although it may have to negotiate on the same terms as others with respect to programming rights, Google has considerable advantages in scale.

YouTube TV will offer live television from over 40 channels, including ABC, CBS, FOX, NBC, ESPN, regional sports networks and a number of other cable channels.
It includes cloud digital video recording, with no storage limits, storing an unlimited number of shows programmes for up to nine months.
It will work across different screens, mobile, tablet, computer and on televisions through Chromecast.
It also includes access to YouTube Red Original series and movies, another YouTube subscription service that seems to have had limited success.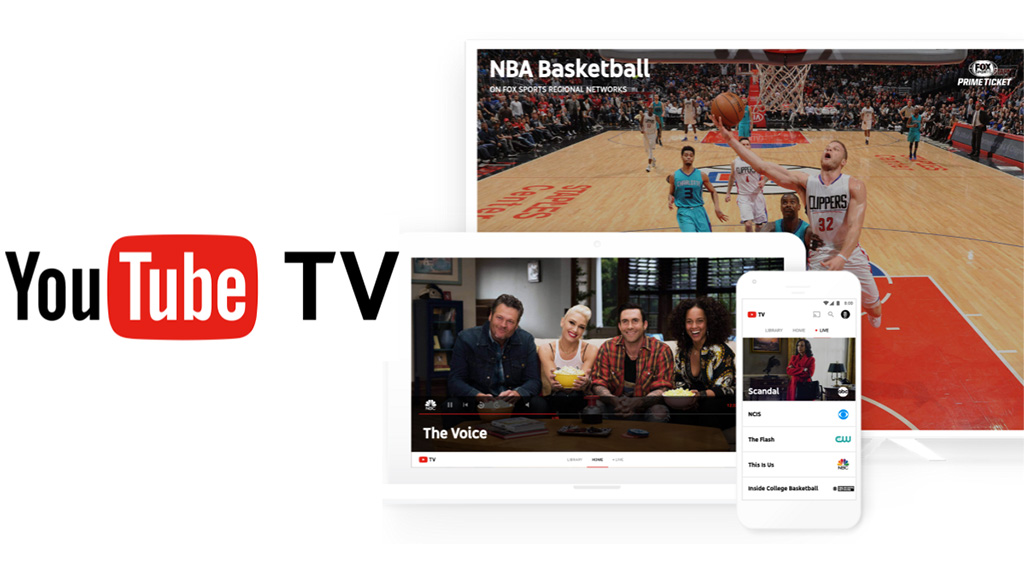 Membership, rather than subscription, costs $35 a month, with no long-term commitment, and covers six accounts, each of which can watch up to three streams simultaneously.
No doubt limitations will emerge once the service launches, particularly with respect to markets served and the ability to view outside those markets, as well as any restrictions on sports coverage. It also remains unclear whether it will offer catalogues of previously broadcast shows, which are a mainstay of online viewing.
The announcement of YouTube TV, which has apparently been in development for a couple of years, anticipates the launch of a live television service from Hulu, and follows in the footsteps of operator services like Sling TV from Dish Network, DIRECTV Now from AT&T and the Sony PlayStation Vue service.
With a number of networks missing from its offer, YouTube faces strong competition in a market for online television services that remains relatively small compared to the dominance of the main television service providers.
The most popular of these, Sling TV, is estimated to have just over a million subscribers. Yet the top six television service providers in the United States have nearly 83 million subscribers between them, and that includes Sling TV.
Some analysts suggest that YouTube TV could pick up a couple of million members, but seems unlikely to reach the fifty million or so that pay significantly less each month for Netflix in the United States.
Previous attempts by Google to take on television have proved less than successful. That is in part because of an apparent cultural incapability to understand television as a medium.
Like many companies and commentators, there is also an assumption that the American market is the be all and end all for television. As the most lucrative market it looks like an obvious starting point, but it has also proved remarkably resilient to disruption.
The perceived ideal of an à la carte service, allowing people to pick and mix the channels of their choice, remains some way off, as a result of the structure of the industry.
The $35 a month price point is equivalent to the base price for DIRECTV Now and is largely driven by the pricing policies and bundling strategies of programming providers.
Yet it would be unwise to bet against Google, or its holding company Alphabet Inc. YouTube recently announced that worldwide people were watching YouTube for a billion hours a day. That is still some way less than television viewing but it is a staggering statistic nonetheless. Through Android, Google is also dominant in mobile devices worldwide.
On the positive side, Google has a lot to offer. That includes the ability to scale reliably to deal with very large numbers of simultaneous users, the potential for virtually unlimited network storage, and considerable capabilities when it comes to search and recommendations. Google is also dominant in mobile platforms and online advertising, and has unprecedented behavioural data from the usage of its services.