BT is entertaining offers to buy either the O2 or EE mobile operations in a radical bid to boost its business. The deal is intended to allow BT to offer a bundle of converged communications services, including broadband, telephone and television, over both fixed and mobile networks. That could prompt a reaction from rivals, including Sky and Vodafone.

BT span off its mobile arm, formerly known as BT Cellnet, in 2002, to pay off debts after bidding billions for spectrum at the height of the dot-com boom. Rebranded as O2, it was subsequently acquired by the Spanish telecommunications group Telefónica for £17.7 billion.
Users adopted mobile phones and landline revenues declined. BT was slow to invest in its fixed network and was unable to offer mobile broadband beyond its wireless hotspots. In an attempt boost its broadband offer, BT has made a major investment in sport. It is also planning to launch its own hybrid mobile network but has remained at a structural and spectral disadvantage. As a result, it has been seeking to buy its way back into the mobile market.
BT has played off overtures from both O2, owned by Telefónica, and EE, the joint venture between the German and French telecommunications companies Deutsche Telekom and Orange, formerly France Télécom.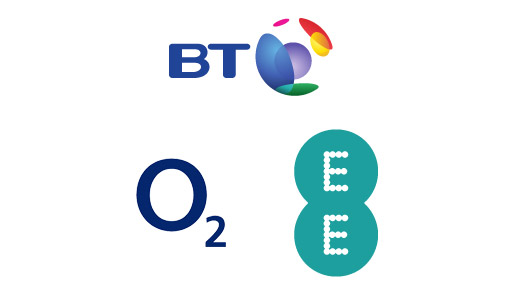 Through any deal, BT will aim to offer a combination of fixed and mobile telephone and broadband services, together with a pay-television proposition.
By providing a bundled deal on a single bill, telecommunications companies can use discounts to attract and retain customers, and potentially offer better integration across their services, making them less likely to change providers.
That at least is the theory. In practice, many customers still shop around for the best offers and a household may use multiple providers. BT has struggled with its poor reputation for customer service and despite its efforts to promote BT Sport is not known as an entertainment brand.
BT has consistently scored lowest in customer service satisfaction, as reported by Ofcom research, with only 61% of landline customers satisfied with their customer service experience, compared to 79% of those with Sky. Over 80% of Sky customers were also satisfied with their customer service with respect to television.
Only 17% of Virgin Media customers take its 'quad-play' of television, telephone, broadband and mobile services, although 66% take three of them. It has 4.46 million internet subscribers, 4.16 million telephony customers, including 3.06 million mobile users, and 3.74 million television homes.
BT has 9.53 million active consumer lines, with 7.47 million broadband subscribers and 1.05 million taking its television offer.
O2 has a mobile network with 24.09 million mobile customers in the United Kingdom. EE has 30.96 million mobile customers.
Any merger will attract the attention of regulators and the competition authorities, which could impose conditions on the deal. One possibility is to require more sharing of mobile networks, although this has been strongly resisted by operators.
A deal is likely to lead to further mergers, acquisitions or strategic alliances in response, as communications providers seek to converge and consolidate to compete and create economies of scale.
Sky could seek to offer its own mobile service, or virtual mobile network, possibly in partnership with Vodafone rather than through acquisition. Equally, Vodafone could team up with Liberty Global, which owns Virgin Media, although it currently has a virtual mobile network carried by EE.
In any event, further consolidation in the telecommunications, media and entertainment sector seems likely with companies jostling for position.