A new Sky Live camera, exclusively available to Sky Glass customers, promises news ways to use television, sharing shows with family and friends, working out, playing games, and video calling. The Watch Together feature really requires family and friends to also have Sky Glass, Sky Live and subscribe to the same channels. Cameras in televisions have been tried before, but the service integration may set Sky Live apart.

The Sky Live camera is literally a set-top box. It sits on top of the television using a magnetic base, with a tilt adjustment to change the angle. A pair of HDMI and USB cables that connect to the television. There is a physical privacy button on the top, which will switch the camera and microphone off, and a light to show when they are watching and listening.
The camera is a 12-megapixel device with a 106° horizontal field of view. The device incorporates body tracking that analyses movement to keep the subject sharp and in frame. Noise suppression is used to reduce background noise.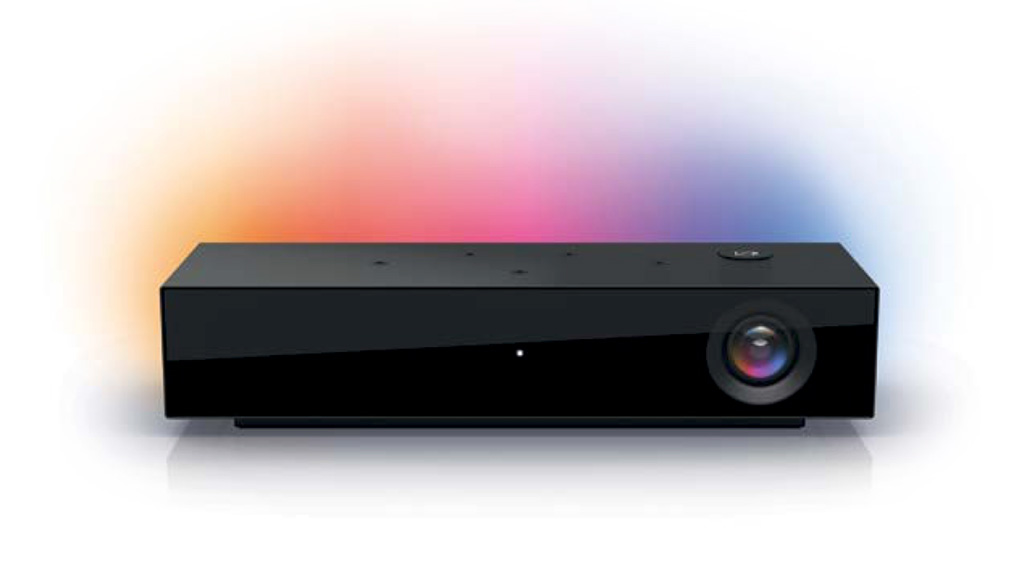 "Sky Live makes your TV much more than just a TV, by introducing new entertainment experiences for the heart of your home," said Fraser Stirling, the global chief product officer at Sky.
A Watch Together feature will allow users to see and hear family and friends in their own homes while watching a programme. A dedicated Watch Together button on screen allows viewers to invite family and friends to join in the same experience by sharing a session identifier. It works across live channels and Sky on-demand programmes.
However, all those participating will require a Sky Glass television with a, a Sky Live camera, and a Sky TV subscription to the same channel or package. UHD is currently not supported. If people do not have the same package, they will still be able to participate in a Watch Together room, although they might feel like they are missing out. As far as we know, it does not support third-party services, like Netflix.
So initially, the chances of being able to Watch Together with family and friends could be limited. Whether the opportunity will be enough to convince them to sign up to the same hardware and programming package is an open question.
More relevant will be the ability to make Zoom conference calls to any device, with no need to juggle mobile phones, tablets or laptops. That could be compelling to many more people. Users can even switch from a call placed on another device to take it to the television if they are signing into the same account on Sky Live.
As well as social features, the Sky Live camera will enable workouts, turning the television into a personal trainer. With over 1340 interactive workouts, a Mvmnt fitness app developed in partnership with WithU uses body-tracking to analyse movement and give feedback through visual and verbal cues. It has a companion mobile app for tracking personal progress.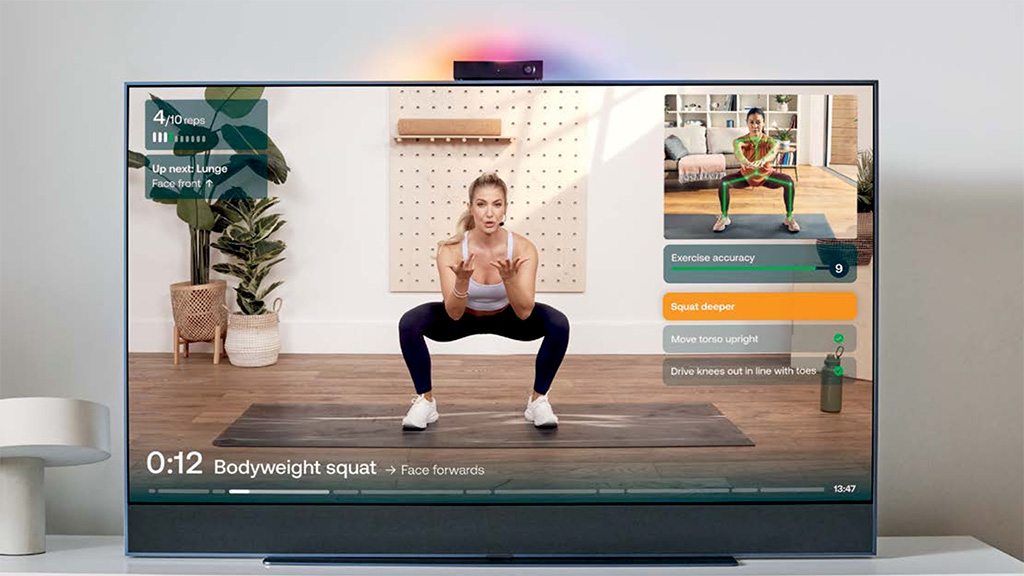 Then there are games that use the body as a controller, including multi-player games that can involve other households, such as a version of Monopoly. There is also a VideoBooth app that can capture videos and photos. Coming soon is a karaoke app that will allow users to record, play back and share performances.
Sky is promising more features in the future and will open a developer portal for third-party application creators.
The add-on camera will be available for £6 per month over 4 years, or £12 a month over two years, with a recommended retail price of £290.