Apple has announced Apple Vision Pro, an expensive set of video goggles with what it calls the world's first spatial operating system, visionOS. It is designed to allow users to interact with a digital environment in a way that feels like it is physically present in their space. If you need to ask the price, you cannot afford these goggles. They will start at $3,499 when they go on sale in 2024, but that is a small price to pay for looking like you spend a lot of time on your own. So, is this really the future of video viewing?

"Today marks the beginning of a new era for computing," said Tim Cook, the chief executive of Apple. "Vision Pro is years ahead and unlike anything created before — with a revolutionary new input system and thousands of groundbreaking innovations. It unlocks incredible experiences for our users and exciting new opportunities for our developers."
Mike Rockwell, the vice president of the Technology Development Group, said: "Through a tight integration of hardware and software, we designed a standalone spatial computer in a compact wearable form factor that is the most advanced personal electronics device ever."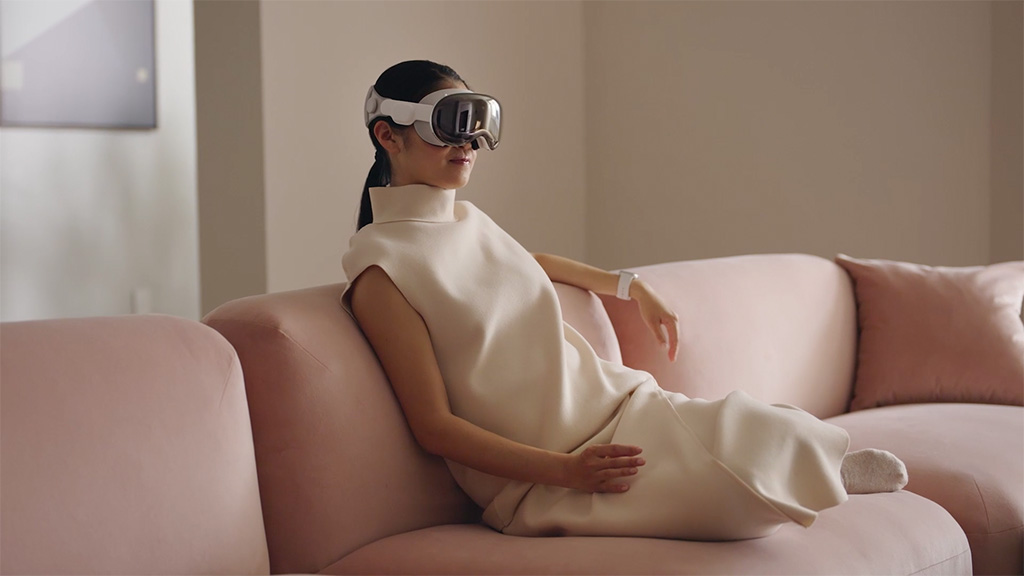 Vision Pro uses micro-OLED technology to pack 23 million pixels into two displays, each the size of a postage stamp, with wide colour and high dynamic range. Users that wear glasses will have to buy separate lenses, assuming their prescription is supported. There is a secure authentication system that works by scanning the iris of the user under infrared light.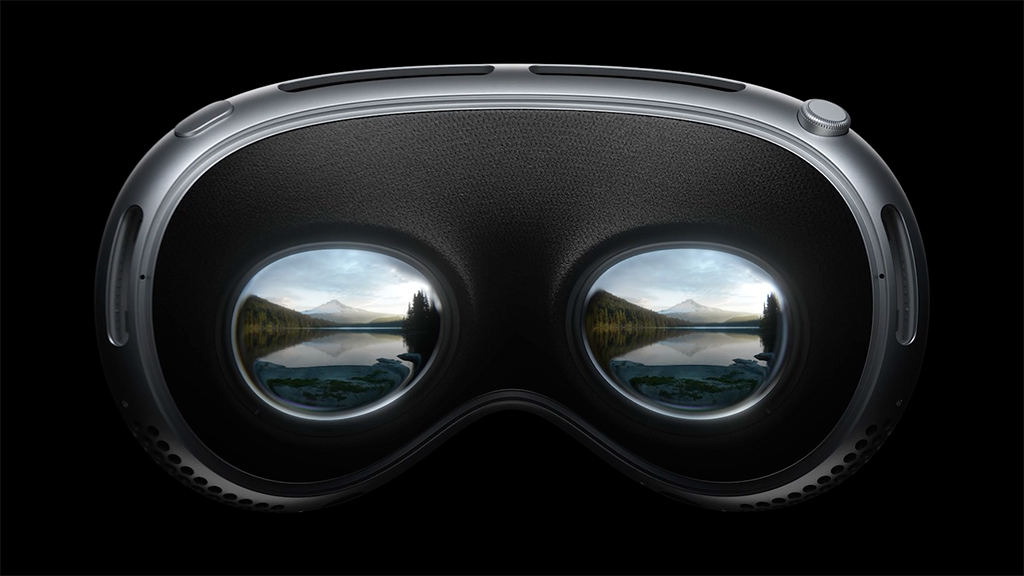 The system integrates inputs from 12 cameras, five sensors, and six microphones to create its augmented reality, with a response time of 12 milliseconds. Data is processed on board, to protect the privacy of the user.
There is a Spatial Audio system that provides a special version of surround sound. It can be personalised the size and shape of the head and ears of the user, but that also requires the use of a recent iPhone to build up a depth map and create a personal profile.
Users will then be able to watch movies and television shows, or three-dimensional movies. Remember them?
Apple Immersive Video offers 180-degree high-resolution recordings with Spatial Audio, and users can access an exciting line-up of immersive videos that transport them to entirely new places. The obvious use case is video games, or pornography.
There is a special knob, or digital crown as it is called, that allows users to control how immersed they are in the digital world, or whether they have an idea of what is going on around them.
When a person approaches someone wearing Vision Pro, it automatically allows the user to see through the goggles, while showing pictures of their eyes, to convey their startled embarrassment.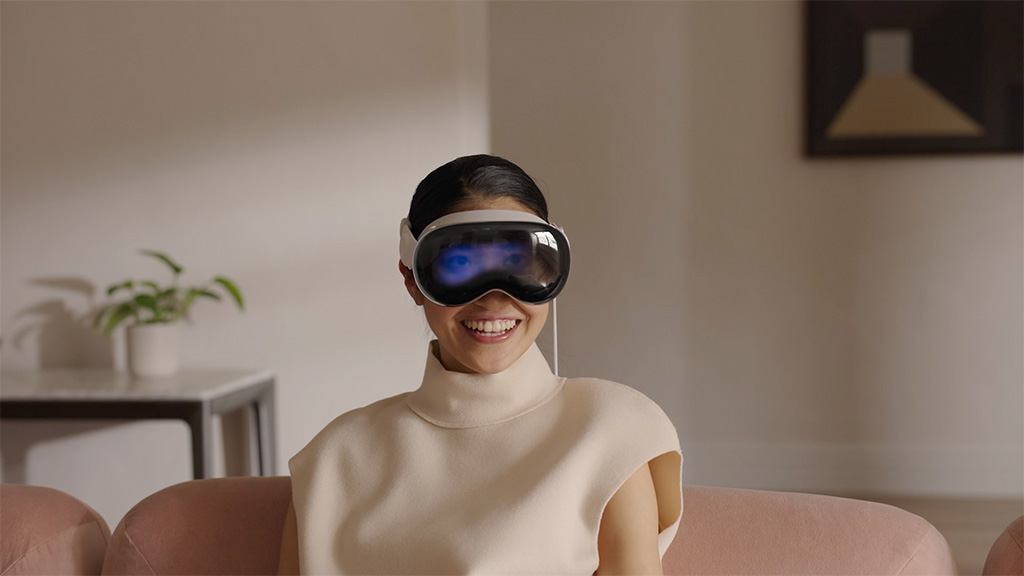 The promotional video clips look like they come from a bleak episode of Black Mirror, written by ChatGPT.
They show that you can have FaceTime video calls with people projected into the surrounding room, apparently life size. They are not wearing the goggles because that would look ludicrous. The person wearing goggles is replaced by a digital persona that reflects their face and hand movements so that other people can see what they would look like if they were not wearing the goggles.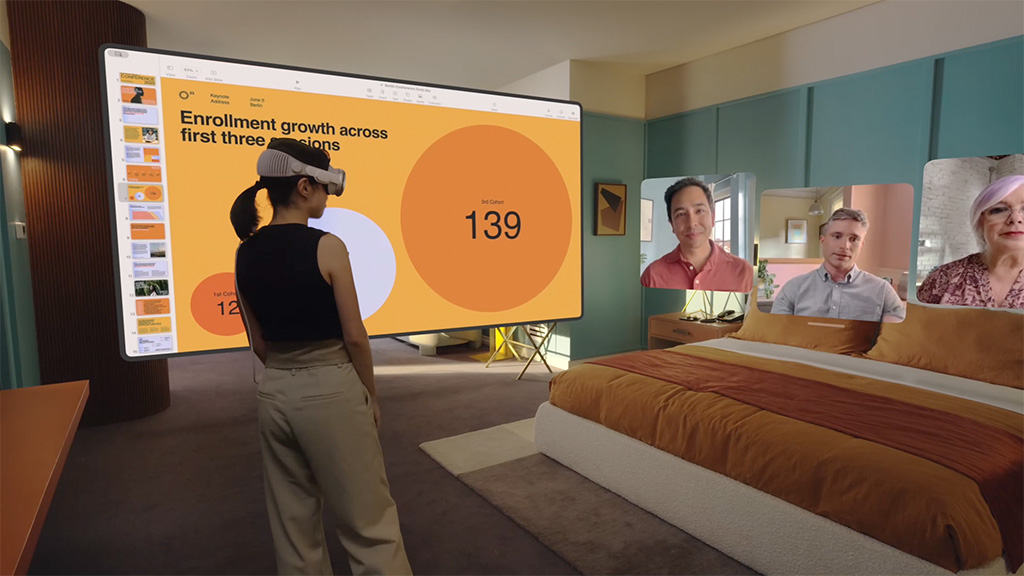 There is a new version of the Apple App Store, offering existing apps and encouraging developers to create ones that can take advantage of the spatial features. The suggestion is that this could include an immersive digital planetarium. First person shooter games may also prove popular.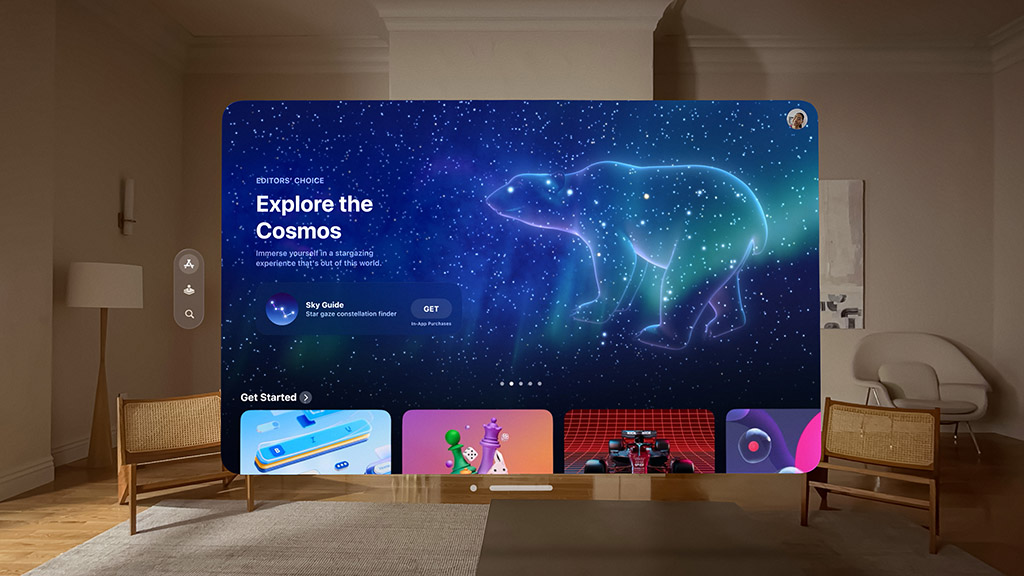 Apple Vision Pro introduces an entirely new input system controlled by a person's eyes, hands, and voice. Users can browse through apps by simply looking at them, tapping their fingers to select, using their hand to scroll, or their voice to dictate.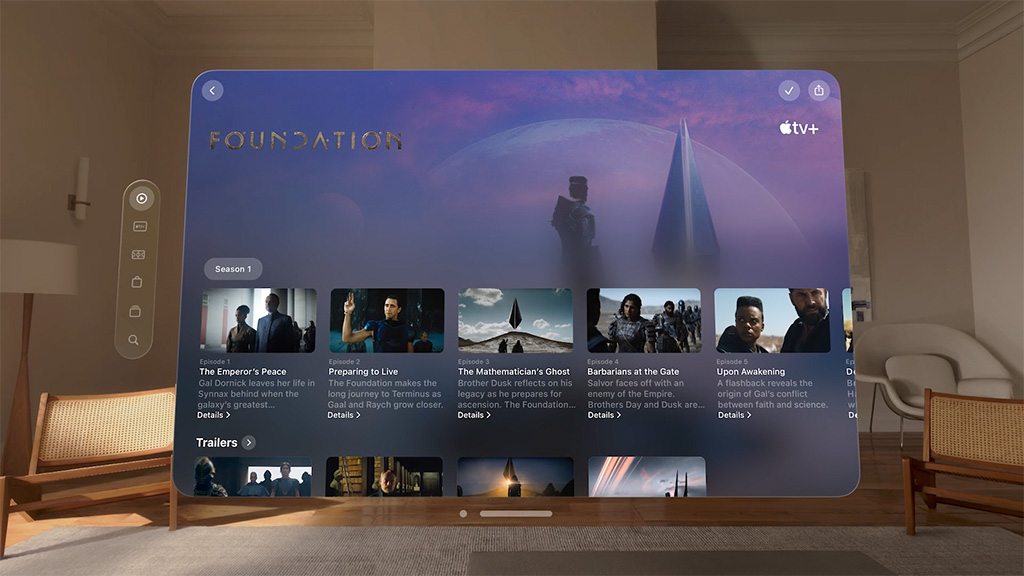 So powerful are the googles that they need an external battery that Apple boasts can operate for two hours on a single charge, almost long enough for an entire movie, or they can be plugged into the mains, just be careful not to trip over the cable.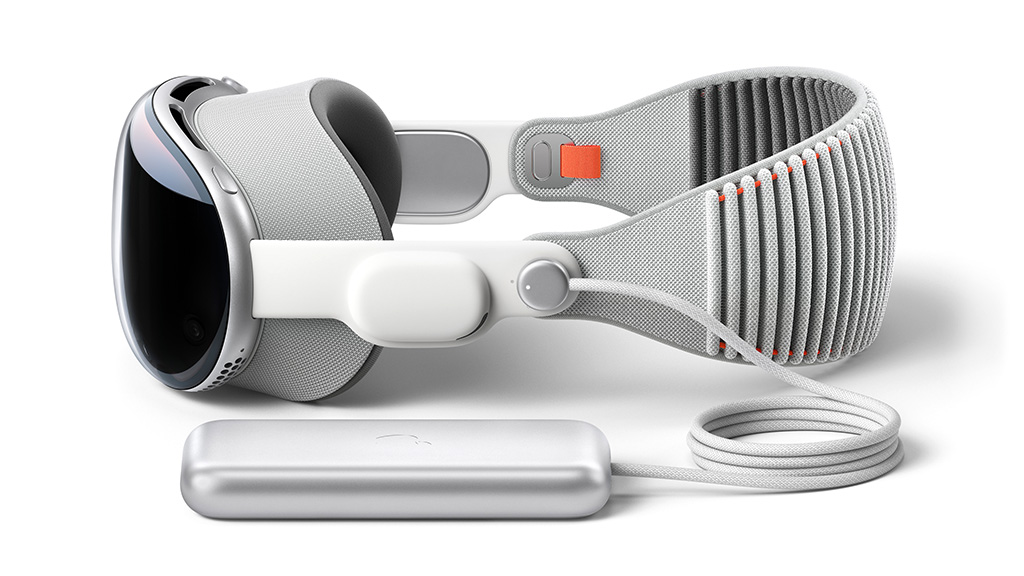 Notably, all the promotional shots shown are indoors. Anyone wearing the goggles outside the safety of their own home would become an immediate target, for ridicule or worse.
The technology is extraordinary. Beyond the obvious recreational uses, there could be professional applications. The use case for everyday video viewing remains unclear, except for those that live alone.