A recent patent could provide an insight into long-standing ambitions by Apple to break into the television services and improve the user experience. Apple has yet to demonstrate that it has "cracked it", as the late Steve Jobs imagined to his biographer. The designs in the granted patent reveal some interesting thinking but appear remarkably conventional.

In its patent US 10,200,761, Apple describes what it calls a 'TV sidebar user interface'. According to the abstract, "the sidebar includes multiple elements representing different categories of video content", which may include "live broadcast video for multiple channels on multiple television networks or other content providers".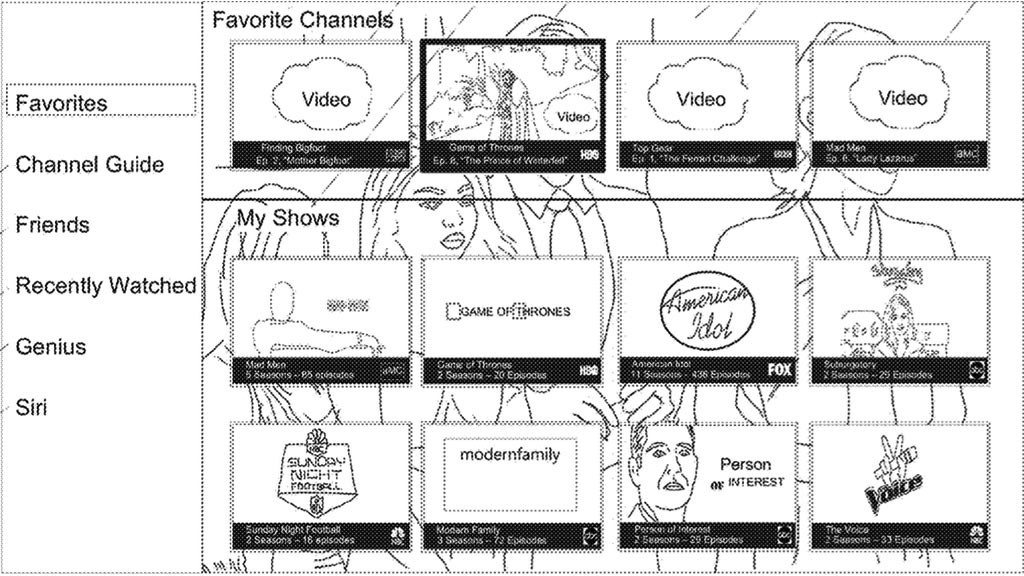 Some of the drawings look not unlike the programme guide of traditional pay television services like Sky Q.
They even includes a classic linear grid guide view, so often derided but still a mainstay of many television user interfaces.
There is the suggestion of being able to subscribe to individual channels, HBO in the example given.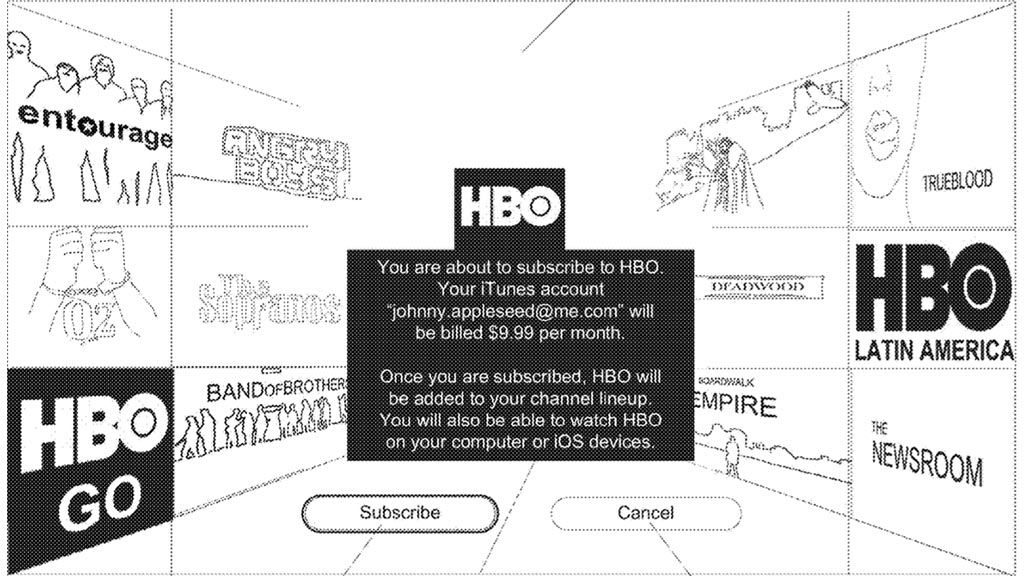 The movies section shows what appears to be a relatively conventional view of movie titles, similar to services like Netflix.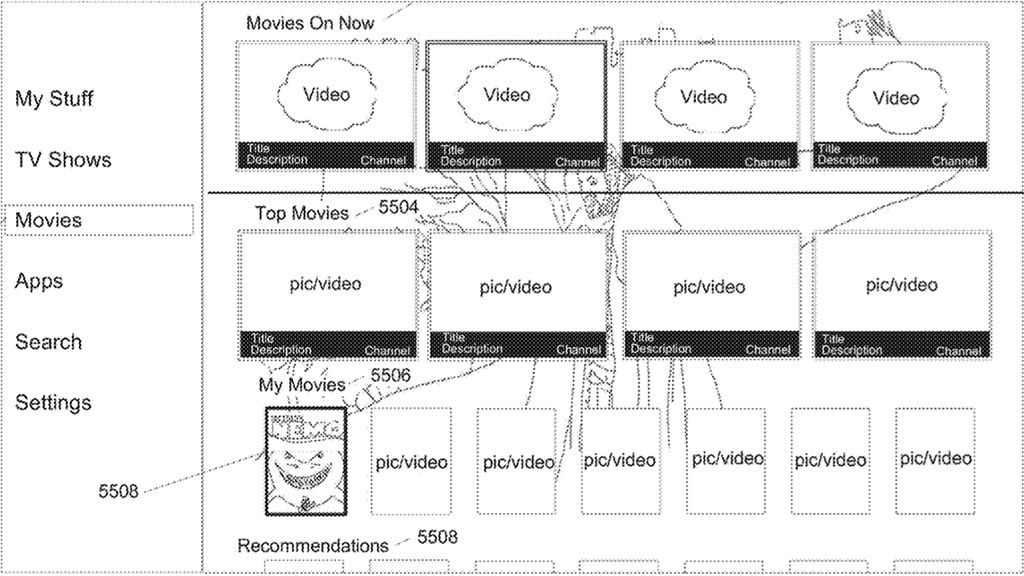 Rather more interesting is a section that shows programmes that your friends watch.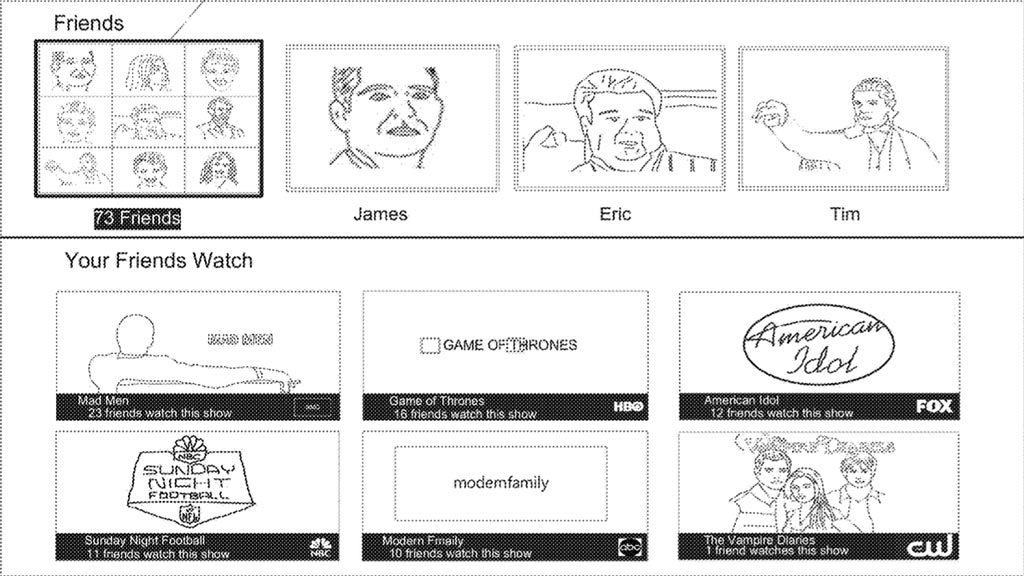 It notes that friends could optionally be imported from a social networking site and may be associated with different levels of privacy, so that close friends may have full access to the viewing habits of a user. It also suggests that it may be possible to chat to friends, using text, audio, or video, or to leave messages.
The patent was originally filed on 1 May 2014, as a continuation of an application filed on 12 December 2013.
The first named inventor is Greg Christie, the former vice president of human interface at Apple, who retired in December 2015 after 20 years with the company. He worked closely on the Mac and the original iPhone with Apple co- founder and chief executive Steve Jobs.
Apple files thousands of patents for protection that do not necessarily appear in products. Even if a patent is granted it does not necessarily mean that it would survive legal challenge.
In any case, Apple may have moved on significantly in its thinking in recent years. Apple is reported to be preparing some form of online video offering but the form it may take remains shrouded in secrecy.