Sky is poised to become a major European pay-television player through the consolidation of its operations in the United Kingdom and Ireland, Germany and Italy. BSkyB is expected to agree the acquisition of Sky Deutschland and Sky Italia, currently controlled by 21st Century Fox. Time Warner has meanwhile rejected a takeover offer from Fox. It is the latest round in a series of major media merger and acquisition bids seeking to create scale.

21st Century Fox, the entertainment group controlled by Rupert Murdoch, has a 39.9% stake in BSkyB, a 57% holding in Sky Deutschland and owns 100% of Sky Italia.
BSkyB is reported to be finalising plans to acquire control of its sister companies within weeks. The company reports its full year results on 25 July.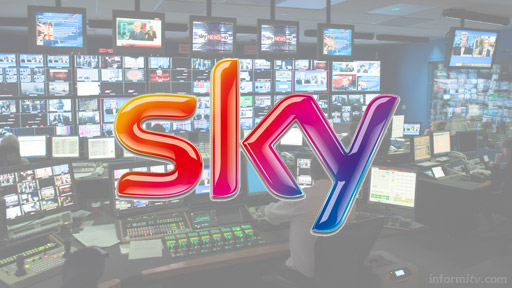 The merger of Sky operations in Europe would leave Fox with a stake in an enlarged pay-television operation with over 19 million subscribers.
The services already use similar technologies, although further synergies could be achieved. A combined operation would be in a stronger position to negotiate rights for programmes, movies and sports, particularly football, potentially on a pan-European basis.
Sky in Europe
Service
Change
quarter
Subscribers
m
128,000
19.09
Sky
74,000
10.61
Sky Deutschland
64,000
3.73
Sky Italia
-10,000
4.75
Source: informitv Multiscreen Index.
Fox also has interests in Tata Sky in India and Foxtel in Australia. That currently makes it the second largest pay-television player in the world, after DIRECTV. Proposed mergers of Comcast and Time Warner Cable, and AT&T and DIRECTV would put them both ahead.
Creating scale through consolidation is becoming increasingly important in securing rights to premium programming. It offers a way to achieve growth and increase profits as markets saturate. Pay-television penetration in Germany and Italy remain relatively low.
A wave of mergers has also been prompted in part by the threat of companies like Apple, Amazon or Netflix encroaching on the lucrative business of pay-television.
Rupert Murdoch had previously planned to take full control of BSkyB but abandoned the bid following the phone-hacking cases that led to the closure of the News of the World newspaper.
BSkyB also had ambitions to take over ITV, but was blocked by regulators. It has sold its remaining 6.4% stake to Liberty Global for £481 million. Liberty says it has no plans to make a full offer for ITV, but the company remains a takeover target.
Fox has sought to take over the Time Warner media group, which has already rejected its offer worth £47 billion. The group includes Warner Bros Entertainment, Home Box Office, and Turner Broadcasting System. It has previously divested its AOL, Time Warner Cable operations and Time Inc. businesses.
The informitv Multiscreen Index measures the performance of 100 satellite, cable and telco television and video services worldwide by their current digital subscription numbers. The latest report is available from multiscreenindex.com.
www.sky.com
www.sky.de
www.sky.it
www.21cf.com
www.timewarner.com
multiscreenindex.com