With the multibillion-pound acquisition of Sky Italia and control of Sky Deutschland, BSkyB becomes the leading digital pay-television provider in Europe. Despite increased competition in the United Kingdom, Sky continues to grow its customer base, adding 76,000 television subscribers in the last quarter and 264,000 year on year, taking it to 10.69 million homes. Sky believes bigger is better, with headroom for further growth, particularly in Germany and Italy, which have relatively low pay-television penetration.

The enlarged Sky will be the leading pay-television provider in three of the four largest markets in Europe, with a combined total of over 19 million homes taking Sky television. That makes it, for the moment at least, the third largest digital pay-television provider in the world, after Comcast and DIRECTV, according to the informitv Multiscreen Index. Liberty Global, which has been consolidating its cable assets, notably with the acquisition of Virgin Media, claims 20.51 million video customers across Europe, but only around 13 million of them are digital subscribers.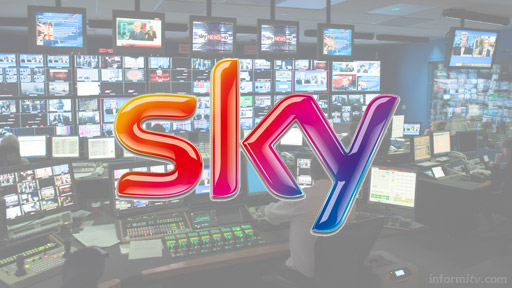 Sky sees room for growth, possibly adding another 20 million Sky homes if it can match its success in the United Kingdom.
The deal values Sky Italia at £2.45 billion, with BSkyB paying 21st Century Fox just over £2 billion in cash, with the balance covered by the transfer of its 21% stake in the National Geographic Channel. The acquisition of the Fox stake in Sky Deutschland for £2.9 billion values the minority shareholding at €6.75 per share. If the minority shareholders accept that offer the total deal may be worth up to £7.4 billion. BSkyB says it can realise the advantages of closer collaboration with Sky Deutschland in any case.
21st Century Fox will maintain its equity in the enlarged BSkyB at just over 39%, so it still has a material stake in the Sky businesses in Europe as its largest shareholder, but receives a cash windfall of nearly £5 billion to boost its ambitions to buy Time Warner.
The combined revenues will exceed £11.2 billion a year, with £7.6 billion currently coming from the United Kingdom and Ireland, £2.3 billion from Sky Italia and £1.3 billion from Sky Deutschland.
The Sky services share a common brand, offering similar services, and bringing them together will improve economies of scale and bargaining power. The company says that realising these synergies could cost around £150 million and save around £200 million a year after a couple of years.
As well as increasing penetration in the German and Italian markets, there is the opportunity to extend take-up of products like Sky Multiscreen and Sky Go, as well as the AdSmart targeted advertising platform.
Although not mentioned in its official announcement, it strengthens the company in bidding for sports and movie rights, possibly on a pan-European basis. It also provides a broader market to support initiatives such as ultra-high-definition services in the future.
Jeremy Darroch, the chief executive of BSkyB, said: "This transaction will create a world-class, multinational pay TV business with enhanced headroom for growth and immediate benefits of scale. The three Sky businesses are leaders in their home markets and will be even stronger together. By creating the new Sky, we will be able to use our collective strengths and expertise to serve customers better, grow faster and enhance returns."
Sky Italia is the market leader in pay television in Italy, with 4.75 million subscribers, a figure that has been slowly declining in recent years. It was established in 2003 from the merger of two direct-to-home platforms, Stream and Telepiu, becoming a wholly owned subsidiary of what is now Fox in September 2004.
Italy is the fourth largest TV market in Western Europe, with a total TV audience of approximately 25 million households and market penetration of 28%, compared to the average for Western Europe of 46%. Sky Italia is in 19% of homes. Pay-television services are also available through the digital terrestrial television platform operated by Mediaset. There is no competition from cable television. Sky Italia has an agreement to distribute its services over the Telecom Italia telco network and expects this to be available from 2015. Sky Italia offers a bundled triple-play package that is co-marketed with Italian broadband and telecoms service provider Fastweb.
Sky Deutschland is a leading pay TV provider in Germany and Austria, with 3.73 million subscribing homes at the end of March 2014. News Corporation, now Fox, acquired a minority stake in Premiere in 2008 and the business was rebranded Sky Deutschland in 2009. It operates a satellite platform and has distribution agreements with a number of partners including Vodafone, Deutsche Telekom and Liberty Global, enabling it to distribute content through cable and telco networks, and it also offers its channels through wholesale arrangements in Switzerland.
Germany and Austria together form the largest television market in Western Europe, with a total television audience of approximately 42 million households, but excluding entry level cable services, pay television penetration is only 19%, with Sky Deutschland having 9%. There are only around 7.5 million pay-television households with access to video on demand in Germany, compared to 15.3 million in the United Kingdom and 20.5 million in France.
Sky shows no sign of slowing down in the United Kingdom and Ireland, despite increased competition, adding 264,000 television subscribers over twelve months, which is double the rate of the previous year. It now has 10.69 million television subscribers, of which 5.24 million now have Sky+ HD, 5.66 million have broadband connected boxes, 2.56 million have multiscreen, and 5.50 million have Sky Go, of which 1.17 million pay extra for the Sky Go Extra mobile service.
After connecting 3 million boxes this year, more than half of Sky television customers now have access to on-demand services. Usage has increased since the electronic programme guide has highlighted these services. Sky reports that connected customers are watching more TV and more pay TV, improving subscriber satisfaction and loyalty.
The informitv Multiscreen Index measures the performance of 100 satellite, cable and telco television and video services worldwide by their current digital subscription numbers. The latest report is available from multiscreenindex.com.
www.sky.com
www.sky.de
www.sky.it
www.21cf.com
www.timewarner.com
multiscreenindex.com