TiVo, the pioneer of the digital video recorder, has gained another patent victory, settling its dispute with AT&T out of court a week before it came to trial. AT&T will now pay TiVo at least $215 million in settlement to enable it to continue to provide digital video recording on its U-verse service. Dish Network and EchoStar previously agreed to pay TiVo $500 million. TiVo is now turning its attention to Verizon and its FiOS service. TiVo remains an acquisition target.
TiVo, despite being synonymous with the innovation of the digital video recorder, has so far consistently lost money on its products and services, although it is now reaping rewards through litigation and licensing its intellectual properties.
In the last quarter TiVo reversed a four-year decline in subscriptions to its service, adding 117,000 users, largely as a result of its deal with Virgin Media in the United Kingdom, which gained 220,000 TiVo customers within six months of launching its next-generation service.
TiVo has also entered into agreements with ONO, the largest cable operator in Spain, which has launched a similar hybrid television platform. Further agreements may now follow. TiVo already has licensing agreements with a number of cable television operators in the United States. TiVo now has just over two million subscribers, nearly half of them owned by other service providers.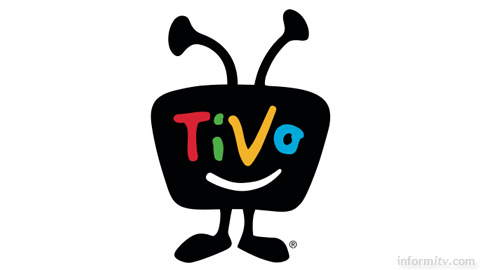 TiVo sued AT&T and Verizon in August 2009, claiming infringement of three patents: 6,233,389 "Multimedia Time Warping System"; 7,529,465 "System for Time Shifting Multimedia Content Streams"; and 7,493,015 "Automatic Playback Overshoot Correction System".
In settling its pending patent litigation with AT&T, TiVo will receive an initial payment of $51 million, followed by recurring quarterly payments until June 2018 totalling at least $164 million, with the prospect of further monthly fees if subscriber numbers increase in line with forecasts. The companies will also cross license their respective patent portfolios in the advanced television field, allowing TiVo to continue to innovate its products and services.
"This settlement, on the heels of our recent operational success that has resulted in the growth of TiVo's overall subscriber base, is another major accomplishment for TiVo and we believe a great outcome for our shareholders," said Tom Rogers, the president and chief executive of TiVo. He said it "represents hard-earned compensation for our IP enforcement efforts".
In May 2011 TiVo announced a settlement of seven-year long patent litigation with Dish Network and EchoStar under which it would receive $300 million, with a further $200 million in six equal instalments between 2012 and 2017.
TiVo also has a case pending against Verizon over its FiOS television service, which has around 4 million subscribers. It has similar suits pending against technology providers Microsoft and Motorola Mobility, which have also filed counter suits against TiVo. Motorola Mobility is the subject of a pending takeover by Google.
TiVo now has guaranteed licensing revenues for several years, at least until its patents expire. It meanwhile remains a potential acquisition target. It would not be surprising if either Microsoft or Google were to put in a cheeky offer.