Google TV will be available on products from LG and Samsung, in addition to those of Sony and Vizio with which it originally launched. Google TV will also run on processors other than Intel, its initial launch partner, which is no longer targeting the connected television market. New processors promise higher performance at lower cost, which will make the Google TV platform a more attractive proposition. Android still has the potential to become the de facto standard platform for smart television.
LG will show two new lines of televisions running Google TV on its own L9 chipset at the Consumer Electronics Show in Las Vegas. They will initially be available in the United States in 2012.
"Through Google TV, LG has merged Google's established Android operating system with LG's proven 3D and Smart TV technologies, offering consumers a new and enthralling TV experience," said Havis Kwon, the president and chief executive of the LG Electronics Home Entertainment Company.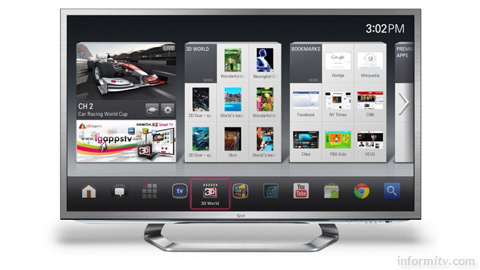 The LG Google TV will also support 3D through passive polarised glasses, and will have a built-in 2D to 3D conversion engine. Alongside Google TV, LG will continue to advance its own Smart TV platform using open web technology including Linux and the Webkit browser.
Samsung will be bringing Google TV powered products to market in 2012. Having parted with Sony in their joint panel venture, Samsung will also be re-entering the Japanese television market, challenging domestic manufacturers such as Sony and Panasonic, which have suffered from falling market shares globally.
Sony, one of the original launch partners for Google TV, will be showing new products at CES for the United States market and plans to offer Google TV powered products in several countries in 2012.
Vizio will also be showing private demonstrations of their new line of Google TV powered products at CES, having yet to launch a Google TV product since the partnership was announced.
Those companies that are supporting Google TV are currently also keeping their options open with their own proprietary approaches, to hedge their bets, segment their product lines, or maintain the opportunity to innovate. Other manufacturers including Sharp and Toshiba have yet to show their hand but may still support Google TV.
Last year manufacturers pulled back from announcing Google TV products at CES, after the poor reception of the initial launch, which saw major media players blocking access to Google TV products.
Logitech has ceased production of the Revue digital media adapter after disappointing sales. The product has since been upgraded to the latest Google TV 2.0 release featuring Android applications.
While established brands have all developed their own approaches to smart televisions, the most anticipated development may yet come from Apple, which eschews conventions such as CES. Despite its absence from the show, Apple remains a dominant presence in the market, spawning countless imitative tablets, smartphones and lightweight laptop computers.
Rumours are rife that Apple will attempt to disrupt the television market in much the same way that it redefined the smart phone market with the introduction of the iPhone.
For other manufacturers, adoption of the Google TV Android environment may be the best line of defence. Google can afford to give away its technology to extend its platform.
Marvell, a manufacturer of ARM designed processors, will also be showing a new generation of Google TV solutions to bring more products to customers across more price points. The Marvell Armada 1500 is a high-performance, dual core system on chip processor with a 3D graphics engine.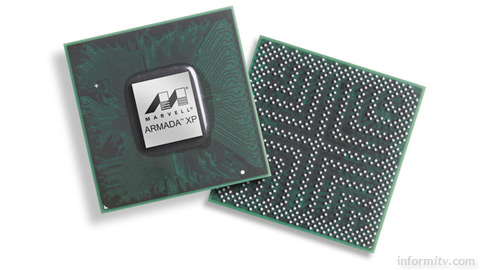 "The Google and Marvell teams have been working closely together to bring our combined software and chipset technologies to market to grow the Google TV ecosystem of manufacturers and devices," said Mario Queiroz, the vice president of product management for Google TV.
Weili Dai, the co-founder of Marvell, said this would enable a convergence of applications, "transforming the TV into the command centre for our connected lifestyle".
MediaTek, the Taiwanese chipset designer will also power further Google TV devices.
Since launching its latest update in October 2011, Google says that activation rates of Google TV have more than doubled, although the company does not provide any figures, so the claim is rather meaningless.
Eric Schmidt, the executive chairman of Google, recently said that the majority of sets seen in television stores in the United States by the summer of 2012 will have Google TV embedded. That remains to be seen, but the support of LG and Samsung will be crucial to the success of Google TV.
Samsung, LG and Sony collectively account for just under half the worldwide market for television displays by revenue.
While some have been quick to write off Google TV, it still has the potential to become the de facto standard platform for smart television.
www.google.com
www.lg.com
www.samsung.com
www.sony.com
www.vizio.com
www.marvell.com