BSkyB has taken a 10% stake in Zeebox, just months after the launch of the social media platform. The deal will give Sky the exclusive rights in the United Kingdom to integrate the technology into its own mobile applications, starting with its Sky+ app. Sky Media will sell sponsorship and product placement around Zeetags that are automatically generated in response to programming.
The investment is understood to be in the double digit millions of pounds and dramatically exceeds the initial $7 million funding for the start-up, giving it a valuation of over a hundred million pounds just a couple of months after going live.
Zeebox was founded by former EMI executive Ernesto Schmitt and Anthony Rose, the former chief technology officer of YouView.
The platform is currently available as an app on the Apple iPad and iPhone. It has apparently attracted 250,000 users in eight weeks.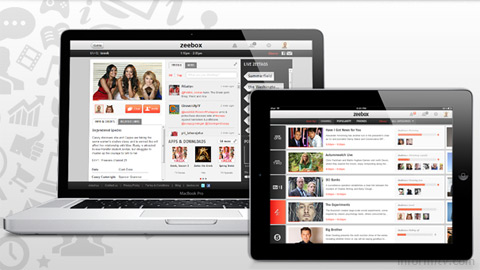 Zeebox provides a guide to what is on now and next across a range of channels, showing what Facebook friends are watching and aggregating Tweets that may be related to the selected programme. The application can also act as a remote control for certain models of network connected television.
The investment will help fund international expansion. Other companies in this social television space include GetGlue and Miso.
The involvement of a major pay-television operator could prove critical in driving deep integration between television programming and social interaction.