Google says that the internet marks a new chapter for television, which will see a move to millions of channels. YouTube is a case in point, generating over three billion views a day from 800 million users a month. Unsurprisingly, Google is putting search and YouTube at the heart of a new release of its Google TV platform. YouTube is also investing in programming, to roll out around a hundred new themed channels over the coming year.
When it launched in the United States the first release of Google TV failed to find favour with television networks, many of which blocked access to their sites. Google TV is now relaunching with a new software release and is backing it with cash advances to a raft of new programming providers to fund a range of new YouTube channels.
"The initial version of Google TV wasn't perfect, but launching it gave us the opportunity to learn. These are still early days, and we're working hard to move forward with each update," write Mario Queiroz, the vice president of product management, and Vincent Dureau, the director of engineering at Google.
The focus for the new release is on four areas of user feedback: firstly, to keep it simple; secondly to make it easy to find something worth watching; thirdly to make YouTube better on TV; and finally to bring more apps to TV.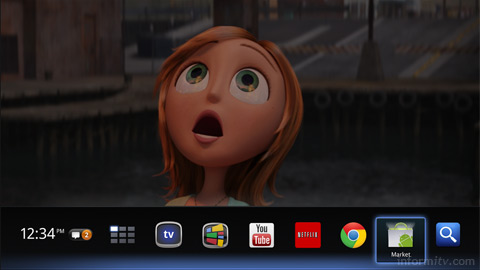 The user interface has been simplified with a customizable home screen. Search has been improved and users can also browse through some 80,000 movies and television episodes available online.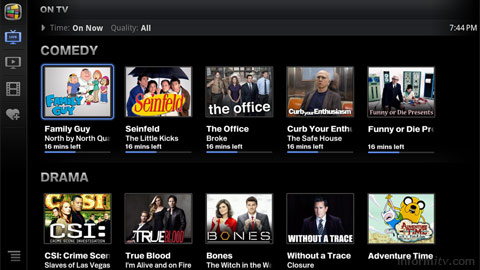 There is an improved YouTube experience, specifically built for Google TV. Integration with Google TV search allows almost any topic to be turned into a channel.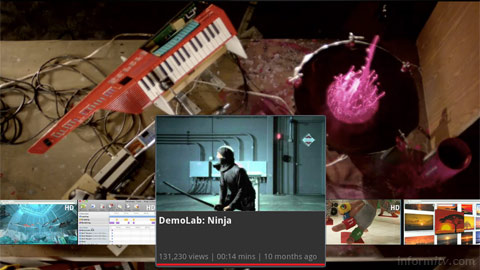 Developers will also be able to bring new and existing applications to the television through Android market.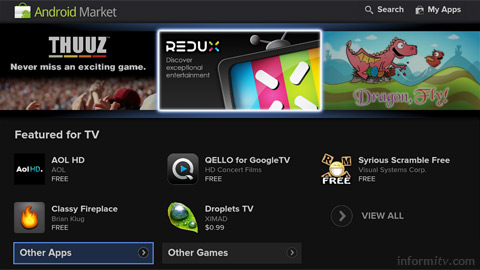 Google is releasing an update for its Google TV platform. It will initially be available for Sony devices, followed by the Logitech Revue. Further software updates are planned as well as new devices on new chipsets from multiple hardware partners.
Google is also investing in original programming for YouTube, funding a range of channels created to the tune of a reported $100 million in advances. That's not a lot in television terms but could go a long way online. Whether it will be enough is another matter.
The planned channels range from well-known brands like The Wall Street Journal, The Onion, Slate and The Red Bull Channel to Modern Mom and Everyday Health TV.
"Our goal with this channels expansion, along with the grants and educational programs we've launched in the past year, is to bring an even broader range of entertainment to YouTube, giving you more reasons to keep coming back again and again," writes Robert Kyncl, global head of content partnerships at YouTube. "For advertisers, these channels will represent a new way to engage and reach their global consumers."