SeeSaw, the British online video service launched by Arqiva, has shut up shop after a group of investors failed to bail it out. SeeSaw has certainly had its ups and downs but now it seems has finally reached the end of the ride. The web site, which claimed to be "A great place to watch TV" displayed a simple message: "Thanks for your support but SeeSaw is no longer available."
SeeSaw was based on the carcass of Project Kangaroo, a proposed joint venture between British broadcasters that was quashed by the Competition Commission.
Transmission company Arqiva bought the assets and launched the SeeSaw service in February 2010.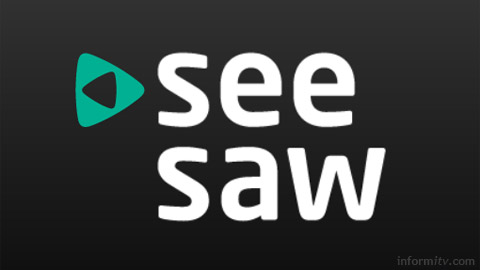 The broadcasters meanwhile continued to pursue their own independent online video offerings, while regrouping to form a new venture, Project Canvas, subsequently named YouView, which Arqiva then joined.
From that point it was unclear what Arqiva wanted to do with SeeSaw. The brand failed to find a critical mass audience and without the full support of broadcasters its future became uncertain. Any ambitions for a British equivalent to Hulu did not live up to expectations.
Following a strategic review its owners announced that the service would shut at the end of June, saying: "it no longer fits with the strategic direction in which we are taking Arqiva". The service remained online as new backers emerged at the eleventh hour.
In July, Arqiva sold a 75% stake in SeeSaw to a consortium of investors led by Criterion Capital Partners, which had previously acquired the Bebo social network for a knockdown price.
Michael Jackson, the former BBC channel controller who went on to head Channel 4 before moving to America, was slated to become chairman, subject to the funding being secured.
Unfortunately, it seems the group did not then come up with the cash, when planned investment from Weston Capital Management apparently failed to materialize.
Shows from Channel Four and Five were removed from the site in September after licensing deals expired. Platform controller John Keeling, commercial director Matt Rennie and product director Richard Dines resigned.
With no shows and no money, SeeSaw has finally thrown in the towel. In a statement, Arqiva said it was "very disappointed by the failure of the new investors to provide their committed funding".
The final straw may well have been the announcement that Netflix plans to open up in the United Kingdom and Ireland, with a streaming service that is well established in the United States.
Netflix has a strong catalogue of movies and television shows from the major studios for which it can negotiate international distribution rights. It is also already integrated with many consumer electronics devices, from media players to connected televisions.
The market is becoming increasingly competitive, with Amazon backing LoveFilm, which is now a wholly-owned subsidiary, while Tesco has bought Blinkbox, and Google has launched its own online movie offering through YouTube.
Any such service is still likely to find it difficult to do deal with British broadcasters that have aspirations for their own online video offerings and their long-delayed joint venture vehicle YouView, in which Arqiva still has a stake.