Boxee, a free open source media centre application, now has a public alpha version for Windows, in addition to its existing releases for Mac and Linux. It has also announced a partnership with Major League Baseball to offer its MLB.TV Premium subscription service to Boxee users.
The new Windows version will compete directly with the Microsoft Windows Media Centre which has shipped millions of units but so far failed to capture the imagination of the public. Although not yet ready for prime time, a beta release of Boxee for Windows is planned for September.
Users of the existing Boxee application can now watch Major League Baseball games live and on-demand, and in many cases in high definition, on a connected television.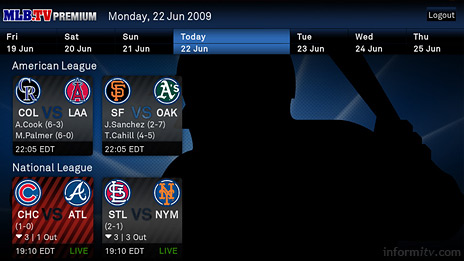 Major League Baseball and its web property MLB.com is one of the more progressive sports bodies and has actively promoted streaming of its games. Its award-winning iPhone application has proved popular. While it offers its own online service, it is striking that it has partnered with an open source project to extend its reach.
"MLB.com represents a big step for Boxee as we hope this is the first of many different live sports offerings we can bring to you," the company said in a statement. "We hope other sports follow MLB.com's lead of giving fans a choice of how they enjoy watching their favourite teams."
The Boxee interface now has new navigation that clearly separates online applications and local media.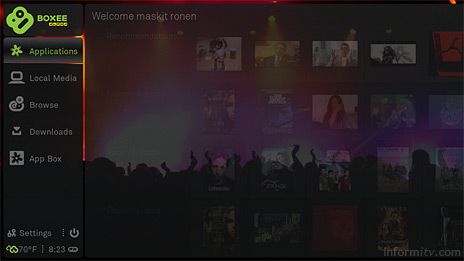 Two British application were announced as winners of an application development challenge. The popular choice in the video category was an independent implementation offering acess to live streams of BBC services, within the United Kingdom. An OpenCourseWare application that provides access to online lectures was the choice of the judges.