Time Warner and Comcast are partnering to promote their TV Everywhere model for the online distribution of television programming to subscribers. Under the proposals, authenticated subscribers to pay-television services will be able to watch programming online for no additional charge using any broadband connection. Although it looks like a benefit to customers, there are concerns that it could ultimately limit competition and consumer choice.
A national On Demand Online technical trial will provide Comcast customers with online access to additional programming from the Time Warner TNT and TBS cable networks. Full episodes of shows will initially be available on the Comcast.net and Fancast.com sites, joined by TNT.tv and TBS.com in the future.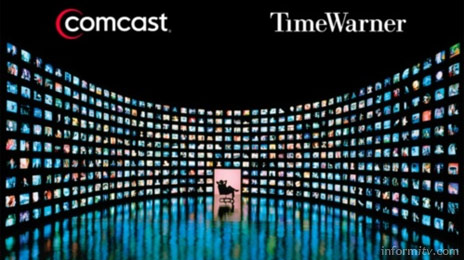 Starting in July, the technical trial will be limited to around 5,000 customers and will be used to test the authentication system on a national basis. That represents only a tiny proportion of the 24 million cable television and 15 million broadcast subscribers Comcast has. Further phases will expand the amount of programming and features and functionality of the service.
The companies plan to measure online viewing to allow ratings for television programming viewed on all platforms. They say TV Everywhere is open and non-exclusive. Cable, satellite or telecommunications operators can enter into similar agreements with other programmers.
"TV Everywhere is no longer just a concept, but a working model to deliver consumers more television content over broadband than ever before," said Jeff Bewkes, the chairman and chief executive of Time Warner. "This progressive approach to delivering television content online will enable the continued vibrancy and growth of distribution outlets, their content partners and advertising clients." He called it "the very logical next evolution of cable TV."
Brian Roberts, his opposite number at Comcast said it "is all about giving our customers exponentially more free content, more choice and more HD programming online as well as on TV." He continued: "our goal is to make TV content available to our customers on all platforms."
Comcast says it expects other networks to participate as the nationwide trial expands. Time Warner is expected to announce similar trials with other distributors.
The idea is that programming will be available to those that already have a billing relationship with a pay-television provider. That includes the majority of American homes. Effectively, it aims to port the lucrative legacy cable television model to new platforms while maintaining control over distribution.
Putting that into practice remains a considerable technical and commercial challenge. It could also raise antitrust concerns. Some have suggested that the TV Everywhere plan will limit competition from other distributors.
"It is obvious that their 'TV Everywhere' is not TV for Everyone," according to the consumer advocacy group Public Knowledge. Its president Gigi Sohn said it "raises substantial anti-competitive issues by restricting the availability of programming to the favoured distribution methods." He suggested that "Comcast and Time Warner want to create their own 'managed channel' within the Internet and turn the Internet into their own private cable channel."
Ultimately at stake are the significant revenues of subscription service providers that in turn pay billions of dollars to providers of premium programming.