LG Electronics is extending its webOS ecosystem to include a wider range of products, including smart monitors. It will bring online video services directly to computer monitors that do not have a conventional television input. It highlights the question of when is a television not a television?

While smart televisions are aimed at family homes, LG says the rising trend of single-person households has led to a significant demand for smart monitors. That makes its latest webOS Hub 2.0S applicable to smaller screens on the desktop as well as large living room displays.
The new webOS Hub 2.0S presents greater hardware adaptability, broadening its availability beyond smart televisions, and can provide more options for third-party brands to offer a customizable user experience.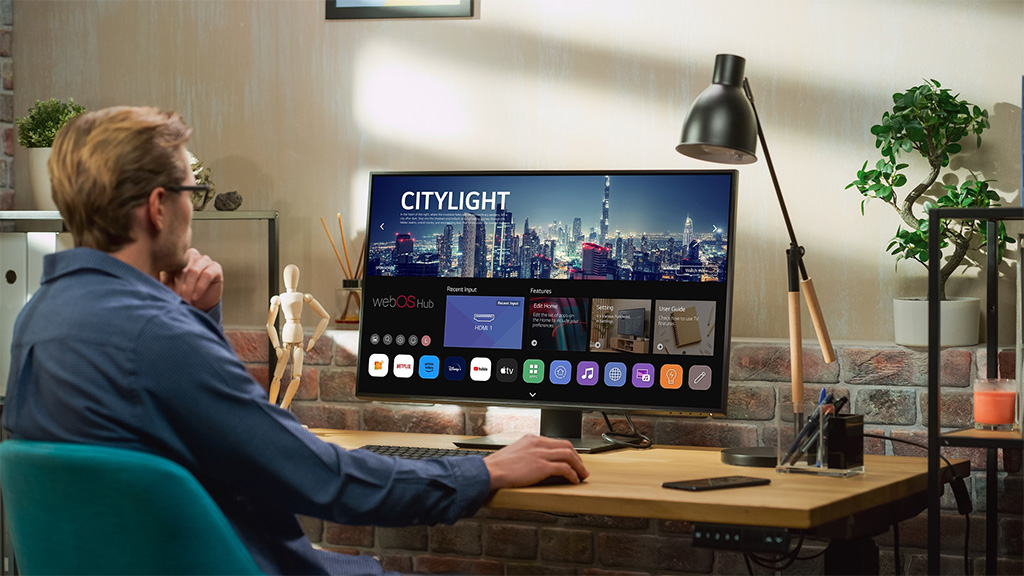 Featuring a smart home ecosystem dashboard, users can customize control capabilities with supportive device status monitoring for televisions and smart home devices.
Users can easily access music from popular apps such as Spotify or music stored in USB drives.
Functions such as Remote PC allow easy access to content for hybrid work, ensuring users a seamless transition to office computers or laptops.
The platform enables convenient video calling and conferencing with support for USB cameras.
There is support for streaming services like Netflix and YouTube, for students or working professionals.
Compatibility with Apple Home and AirPlay enables users to easily and securely control compatible smart home accessories and effortlessly stream movies, music, games, and photos using their Apple devices as well.
LG says its webOS Hub is integrated into various third-party products, with over 300 brands represented.