Virgin Media O2 in the United Kingdom has partnered with several distributors to add a range of free online channels that will be fully integrated within its electronic programme guide. Themed around particular programmes, the online services will complement its offering of traditional television channels.

Virgin Media O2 is partnering with A+E Networks, All3Media International, Banijay, Blue Ant Media, Extreme International, Fremantle, Tastemad and Little Dot Studios to launch a selection of themed advertising supported channels, available to all Virgin TV customers at no extra cost.
The dedicated channels will appear within the Virgin Media electronic programming guide alongside its current linear channel line-up, but will provide an alternative experience to traditional television, with programme schedules based on a single show or theme.
The introduction of so-called FAST or free advertising-supported streaming television channels demonstrates the ambition of Virgin Media O2 to enhance its television offering to meet the evolving viewing habits of its customers and provide a library of streamed content that complements its existing free-to-air and pay-television offering.
The company says the new channels will provide a convenient way for people to watch a selection of popular television shows without the need for a subscription.
The channels include: Inside Crime and Mystery TV from A&E Networks, Homes Under the Hammer and Great British Menu from All3Media International, Deal or No Deal USA, Fear Factor, and Wipeout Xtra from Banijay Rights, Haunt TV from Blue Ant Media, NextUp Live Comedy from Extreme International, Baywatch from Free Freemantle, Tastemade from Tastemade, and The Chat Show Channel, Real Wild, and History Hit from Little Dot Studios.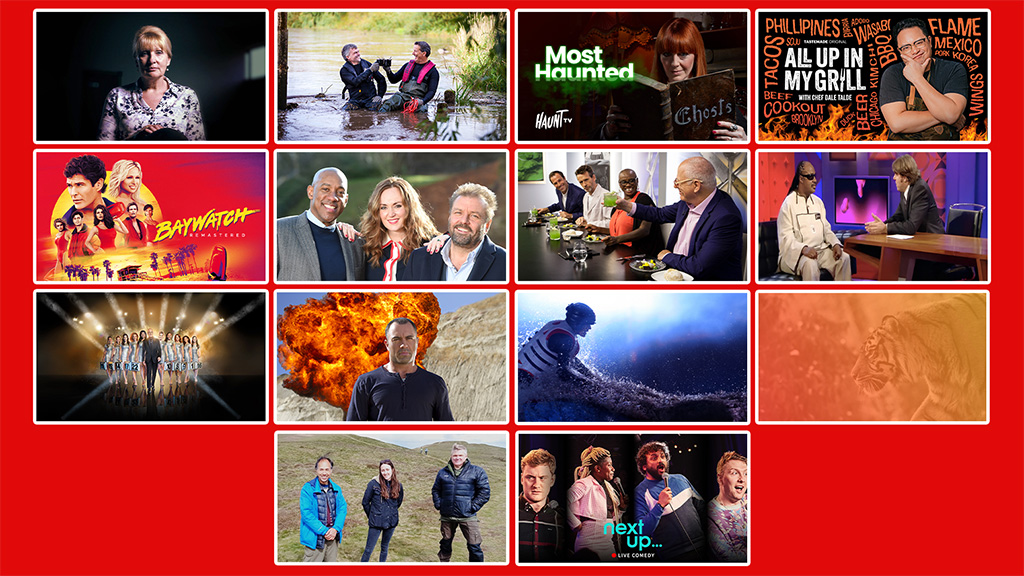 The new channel launches will see Virgin Media work with Amagi and Magnite, including its video ad server SpringServe, to manage and develop FAST services on Virgin TV, with the opportunity for Virgin Media and its channel partners to monetise FAST through targeted, dynamic advertising.
"We're enhancing our entertainment offering to give our customers the best of the latest TV innovation – streaming themed channels, otherwise known as FAST channels," said David Bouchier, the chief television and entertainment officer at Virgin Media O2. "Through this launch, we're reimagining the traditional TV format, making our FAST channels visible in the TV guide alongside all our other pay and free channels."
The company plans to continue to evolve its FAST portfolio, adding further channels to keep the line-up fresh and in line with popularity and seasonal relevance, with plans to extend this to genres beyond entertainment.