Vodafone and Three have agreed to combine their communications businesses in the United Kingdom. In a no-cash deal, subject to regulatory approval, Vodafone Group Plc will own 51% of the combined business and the owner of Three, CK Hutchison Group Telecom Holdings Limited, will have 49%, with Vodafone having the option to acquire the rest of its holding after three years. That is assuming the merger is not blocked on competition concerns.

Within a year of the deal closing, which is expected before the end of 2024, the companies say millions of customers will have a better network coverage and reliability at no extra cost.
The merged company will reach more than 99% of the population in the United Kingdom with its 5G standalone network by 2034, investing £11 billion over ten years.
With respective 20% and 10% shares of the mobile market in the United Kingdom, Vodafone and Three say the combined business will create a third operator with scale, increasing competition to the two leading converged operators in the United Kingdom, BT EE and Virgin Media O2.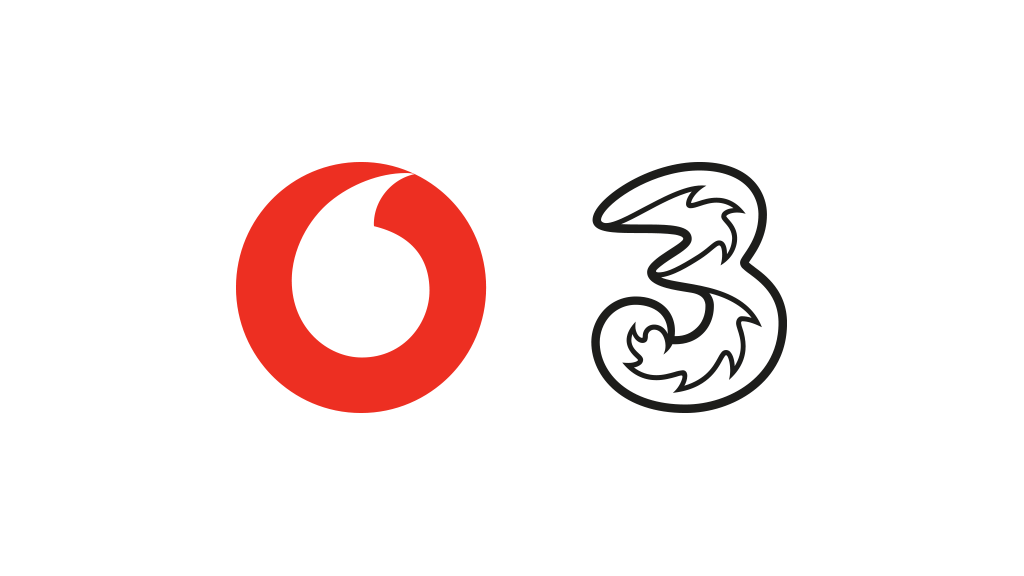 The reality is that it would reduce competition from four main players with mobile spectrum to three.
Margherita Della Valle, the group chief executive of Vodafone, argued: "The merger is great for customers, great for the country and great for competition. It's transformative as it will create a best-in-class — indeed best in Europe — 5G network, offering customers a superior experience."
Canning Fok, the group co-managing director of CK Hutchison said: "Together, we will have the scale needed to deliver a best-in-class 5G network for the UK, transforming mobile services for our customers and opening up new opportunities for businesses across the length and breadth of the UK."
Vodafone provides mobile and fixed services to over 300 million customers in 17 countries, partner with mobile networks in 46 more.
Three launched in the United Kingdom in 2033 as the first 3G network. It sought to acquire the operations of rival network O2 in 2015 but the deal was blocked on competition grounds. The O2 UK operation subsequently merged with Virgin Media as a joint venture between Telefónica and Liberty Global.
The proposed merger of Vodafone and Three will be subject to regulatory approval by the Competition and Markets Authority, which is far from a foregone conclusion, although further consolidation in the market seems inevitable following the combination of Virgin Media O2 and BT EE, together with the growth of virtual operators like Sky.