BritBox, the online video joint venture led by ITV in the United Kingdom, is due to launch before the end of 2019. It will initially be available on Freeview Play televisions from a range of manufacturers, Samsung Tizen televisions, on the YouView platform, and on the web and on iOS and Android apps on mobiles and tablets. The service is currently beta testing, so informitv took a look.

BritBox is an online video subscription service led by ITV, in which the BBC has a minority 10% stake.
Viacom owned Channel 5 and Comedy Central now has a distribution deal with the venture and further announcements are expected.
The subscription service will offer British programming, including archive classics, current programmes and some original productions.
It will cost £5.99 a month, which is less than Netflix but more than the forthcoming Disney+ service. There is an opportunity to try it free for a month.
So, what do you get for your money? Based on the beta offering, it looks like a familiar range of best of British programming. There are plenty of detective series, costume dramas, comedy shows, contemporary series, and reality programmes.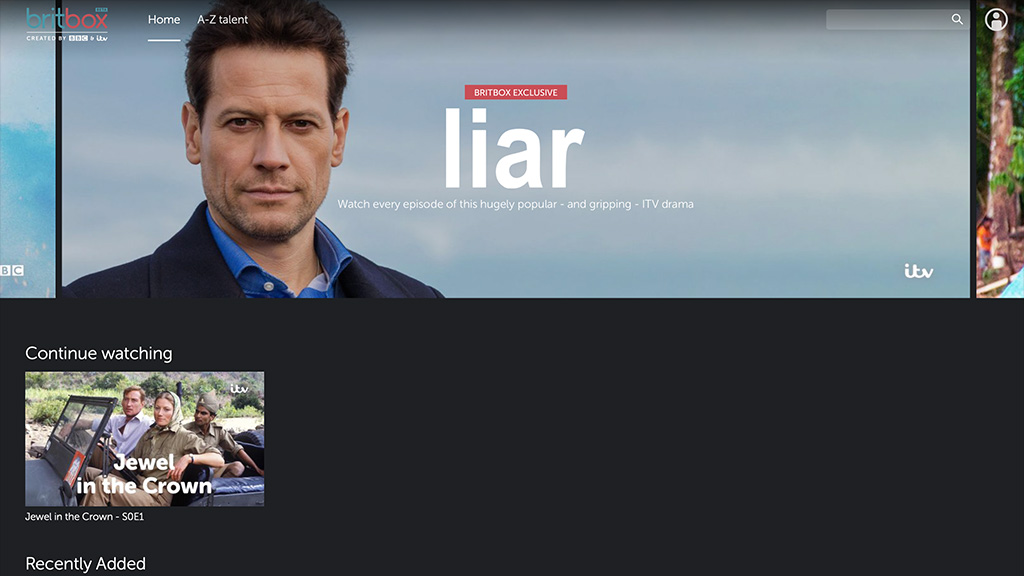 There are full sets of recent series. There are also catalogue classics from deep in the archive, curated into collections. You can watch series 9 of The Two Ronnies from the early eighties if you want and binge on box sets of entire series for a monthly price that is less than a bargain disc.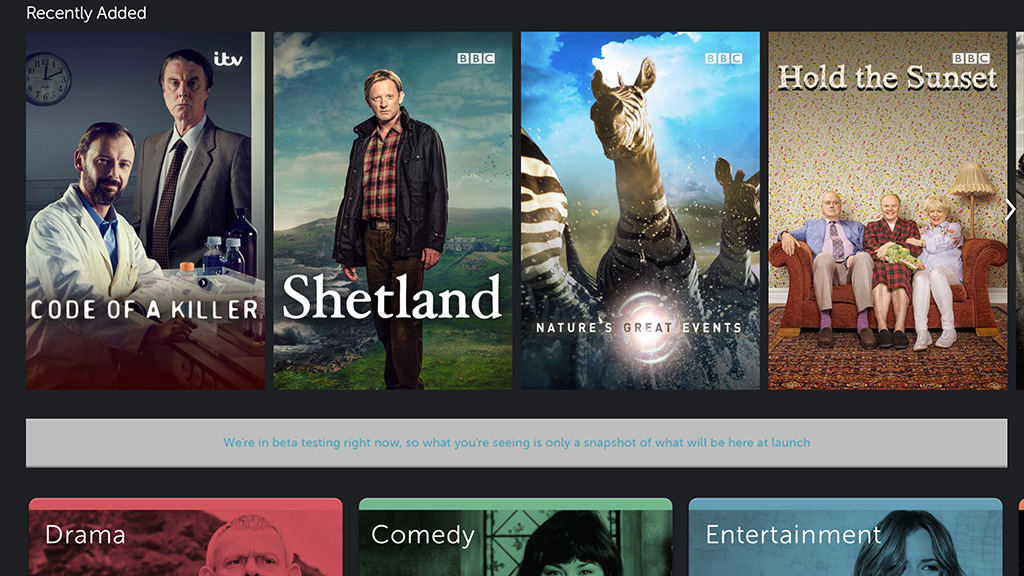 It is a nostalgic tribute to some much-loved titles from the past. Naturally, some of the older programming shows its age in technical quality.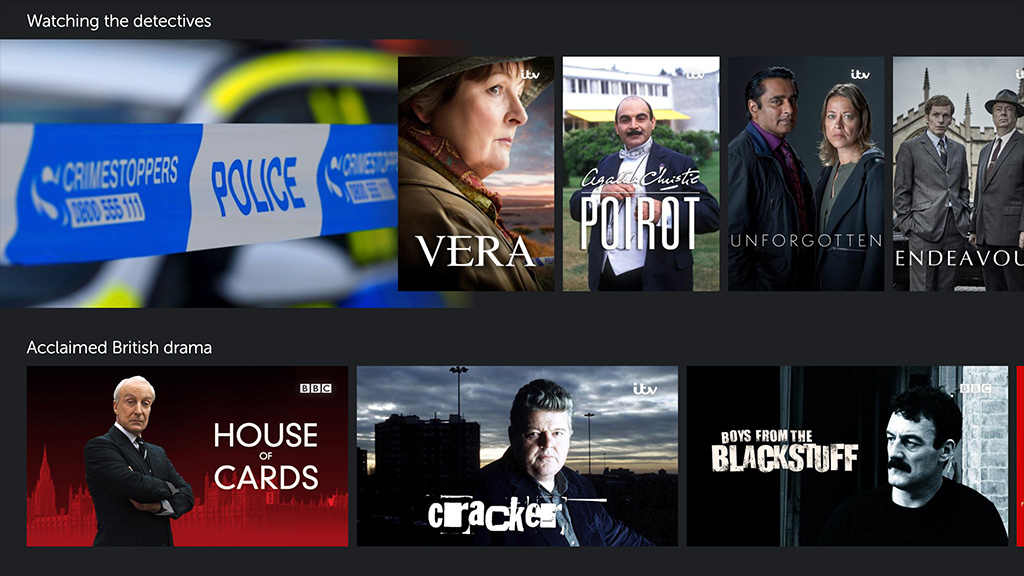 Classic programmes like Brideshead Revisited and The Jewel in the Crown will be a treat for those that may have watched such drama adaptations in the early eighties. They are advertised as being in high definition, although like all television programming of its era it was produced in 4:3 PAL. So it more like watching one of your dad's old DVDs than a modern production like Downton Abbey or Victoria.
What is less clear is whether British broadcasters will produce enough compelling new material to keep the catalogue fresh, given that people can watch their new programming for nothing, or at least for the cost of a television licence, with recent programmes currently carried on their respective catch-up services.
The idea is that some programming will move to the service once it is out of its catch-up window, although the BBC is planning to extend this to a year or more. The broadcasters will also have an incentive to offer their programmes through BritBox rather than rival platforms like Netflix and Amazon, although independent production companies may have different priorities.
A key attraction of BritBox is that it is commercial free. As far as we can tell, it does not require a television licence, which is required for watching programmes on the BBC iPlayer.
Critical to its success will be availability on television screens, which will depend on it being seen my manufacturers as a must-have service.
"Our fantastic partners indicate the appetite for our exciting, new, on-demand service," said Reemah Sakaan, the launch director for ITV SVOD. "We look forward to announcing additional distribution deals in the future."
The agreement with Freeview Play will see BritBox rolling out on the fastest growing television platform in the United Kingdom, with over 5 million users. It will be available on Freeview Play televisions from a range of manufacturers, including Sony, JVC and Toshiba, as well as lesser-known brands like Logik, Luxor, Polaroid, and Techwood. The app will be available from launch, with timing varying by manufacturer.
Owen Jenkinson, the marketing director of Freeview said: "Our viewers love great British TV, so BritBox is a fantastic addition to the Freeview line up, providing extra options to top up on the best of free TV they already enjoy via the nation's biggest TV platform."
Freeview is currently in over 18 million homes in the United Kingdom. Its connected television service, Freeview Play, brings together live and on-demand programming from a range of British broadcasters.
The Freeview platform is managed by Digital UK and DTV Services. The companies have four common shareholders: the BBC, ITV, Channel 4 and Arqiva. Sky is a shareholder in DTV Services.
A partnership with Samsung will see the BritBox app on Samsung Tizen televisions from launch onwards.
"We have an ongoing commitment to provide the greatest experience to our customers, including offering the best range of apps currently available," said Guy Kinnell of Samsung Electronics UK. "BritBox provides a new way to access the best of British content exactly whenever they want."
In addition, BritBox will be available on the YouView platform, the joint venture between the BBC, ITV, Channel 4, Channel 5, BT, TalkTalk and Arqiva. It claims to have over 3 million active boxes in the United Kingdom.
Susie Buckridge, the chief executive of YouView, appointed at the start of 2019, said: "At a time when UK produced television is going from strength to strength, BritBox brings a fantastic array of UK television, to compliment the SVOD services already available via YouView, which our users will love."
BritBox promises to provide a one-stop subscription to the best of British television. Whether that will be sufficient to compete with Netflix and Amazon is another matter.