Online video company Roku passed 30 million active accounts by the end of the second quarter of 2019. Average revenue of more than $20 per account took quarterly net revenue over $250 million, producing a net loss of $9.3 million. Annual revenue is on target for over $1 billion.

Anthony Wood, the founder and chief executive of Roku, told analysts the company now reaches 1 in 5 households in the United States, rivalling the largest video service providers.
Roku ended June with 30.5 million active accounts, up from 29.1 million the previous quarter and 22.0 million the previous year, which is a yearly increase of 39%. The number of hours streamed was up 72% year on year to 9.4 billion.
Player revenue from devices of $82.4 million for the quarter was up 24% on the same period the previous year.
Quarterly platform revenue from advertising and other services was $167.7 million for the quarter, up from $89.3 million a year previously, an increase of 86%.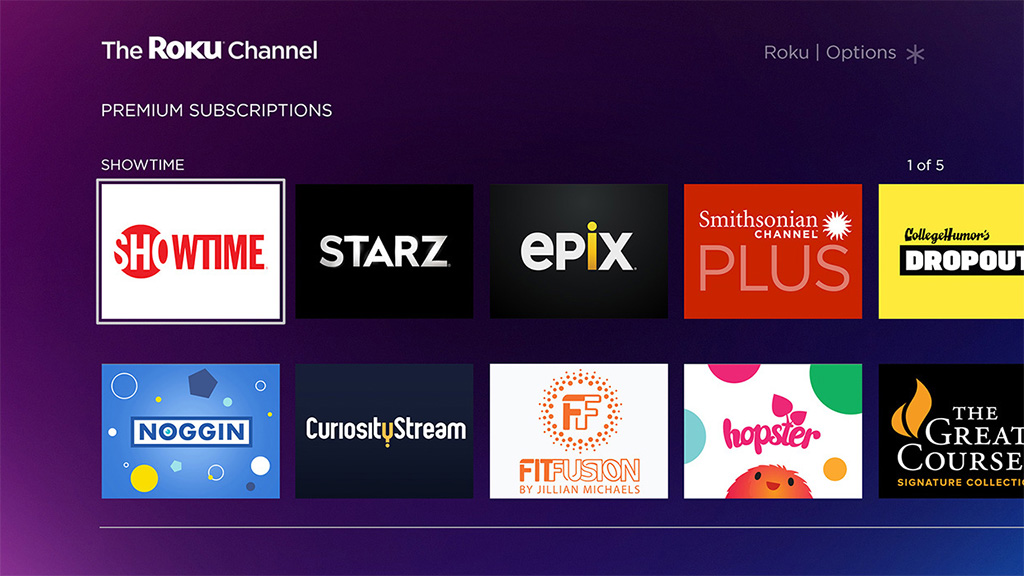 Strategy Analytics estimates that the Roku operating system powers 41 million smart televisions and video devices in the United States. That is 36% greater than the next closest competitor, the Sony PlayStation, which is just ahead of the Microsoft Xbox. They are followed by Tizen, the combination of Android TV and Chromecast from Google, and then Amazon Fire TV.
Sales of players increased 36% in the second quarter, the highest growth in the last nine quarters. Roku also accounted for more than one in three smart televisions sold in the United States in the first half of the year.
The Roku platform delivered 69% more advertising supported hours than the next closest streaming platform in June 2019, according to ComScore.

"When we founded Roku, we believed that one day all TV would be streamed, and that internet connectivity and modern software would revolutionize television for the consumer and the industry. It is exciting to see how much progress has been made," Roku wrote in its letter to investors. "We remain focused on reinforcing our position as the leading TV streaming platform in the United States and becoming a more international company."
Scott Rosenberg, the general manager of the platform business, said: "I think that we are still at the early stages of the secular shift the consumer TV habit moving to OTT."
He also described some of the innovation around advertising. "There are lots of new ad formats that we've been developing and testing. For example, the ability to fire an email or an SMS off of a video ad is an example," he said.
"Our sponsorship experiences have similar capabilities. We view interactive as still emerging capability for TV advertisers. It's not a capability they've traditionally had, but it's an exciting new dimension to be able to bring to TV advertising."