Sky is trading at a new high after an offer from Comcast. Sky also announced partnerships with Netflix and Spotify, intended to integrate home entertainment through its Sky Q platform.

Sky received an indication of a possible cash offer of £12.50 per share from Comcast, the American cable operator and owner of NBCUniversal, valuing the European company at over £22 billion. It represents a 16% premium on the previous offer of £10.75 per share from 21st Century Fox, which already owns 39% of Sky but is still subject to regulatory approval. Meanwhile, the 21st Century Fox entertainment assets, including the movie studio and its stake in Sky, are subject to a £47 billion bid from Walt Disney.
Anticipating that bids could go even higher, the markets priced Sky shares at £13.70 by the end of the week, well above the initial offer from Comcast.
Brian Roberts, the chief executive of Comcast, told reporters that he was encouraged to bid for Sky after favourable comments from a London taxi driver and a demonstration he saw of the Sky Q service in a shopping centre. It is a nice story but one might expect the analysis went a little deeper.
Sky is the largest television service provider in Europe, with 22.87 million customers and room for growth, producing almost £2 billion in annual profits.
Comcast, with 21.30 million video subscribers, is the largest single television service in the United States, although AT&T has 25.17 million across DIRECTV, AT&T U-verse and DIRECTV NOW.
The problem is that subscription television in the United States as approached saturation and numbers are flat or falling.
Acquiring Sky would make Comcast the largest pay-television provider in the world, outside China, and give it international scale and reach, considered necessary to compete with global giants based in Silicon Valley.
Meanwhile, Sky announced partnerships with Netflix and Spotify, demonstrating that it believes bundling these services with its own is a better approach than standing alone and allowing users to make their own choices.
It was a decision that cable television rival Virgin Media took back in 2013. At the time, informitv described it as a breakthrough for both parties, bridging the world of traditional pay television and so-called over-the-top services that were seen as challengers to incumbents. Comcast started offering Netflix to Xfinity X1 customers three years later.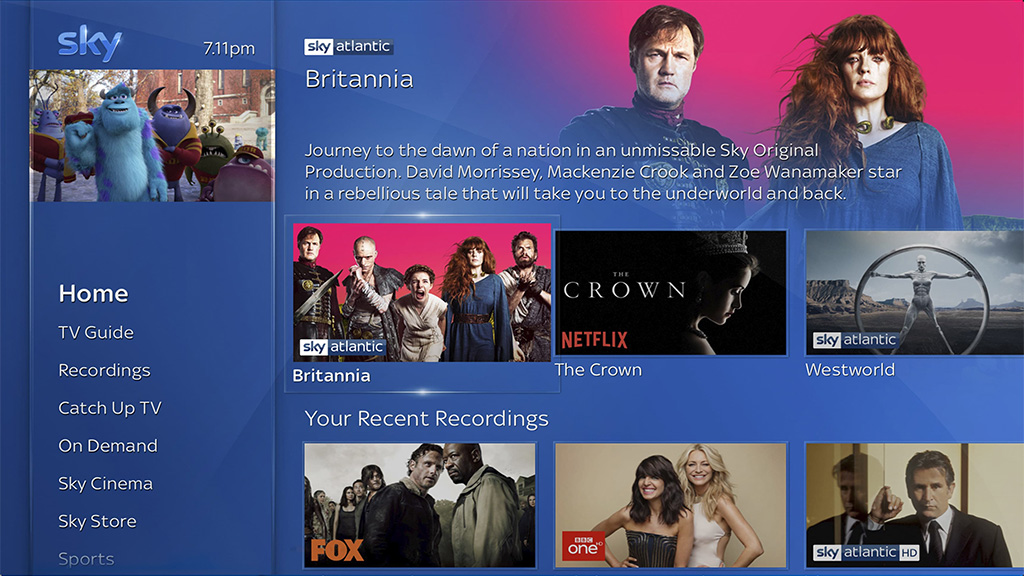 Sky will bundle the full Netflix service in a new Sky TV subscription pack, giving Sky Q customers seamless access to Netflix through the Sky Q menu, and through text and voice search.
Existing Netflix customers will be able to migrate their account to the new Sky TV bundle, or sign into the Netflix app using their existing account details.
The Netflix integration will launch on Sky Q in the United Kingdom and Ireland in the coming year, and thereafter in Germany, Austria and Italy.
Sky will also offer Netflix as a standalone app on NOW TV streaming devices, including the recently launched NOW TV Smart Stick. Sky Ticket in Germany and Austria, and NOW TV in Italy, will launch a standalone app one their devices in due course.
Starting in the United Kingdom and Ireland, the partnership with Spotify will also offer access to the music service through the Sky Q system, either ad-supported for free or logged into a premium account.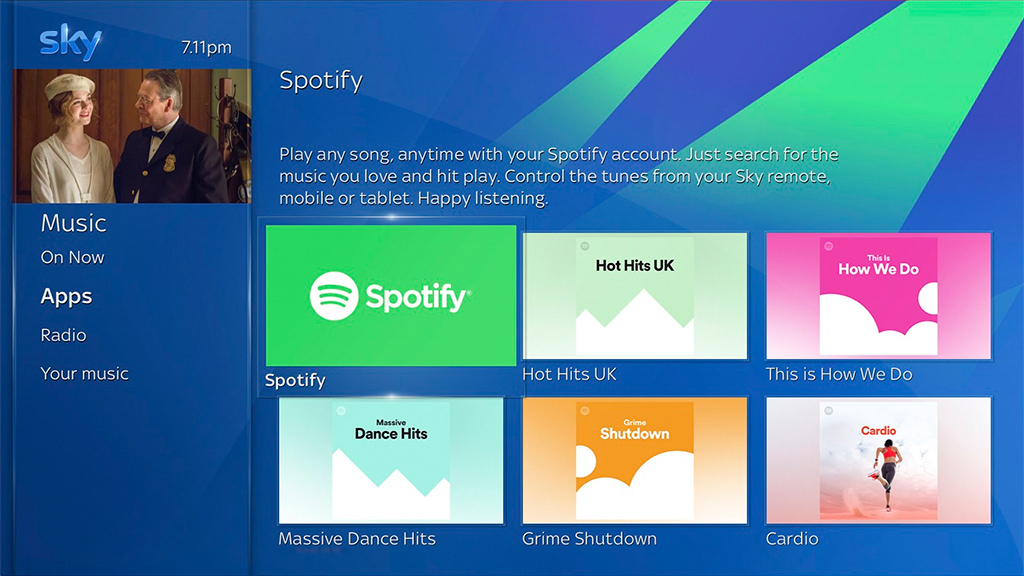 "Sky Q keeps getting better and better," said Jeremy Darroch, the group chief executive of Sky. "We will continue enhancing Sky Q and finding new ways to bring customers more of what they love, and in so doing ensure we appeal to every household and every one in that household."
Sky Q is also being updated with a new wide-screen user interface, finally bringing favourite channels, improved personalisation based on household viewing habits and times of day, and extended voice search features.
There will be a new kids mode, integrated with the kids app, making Sky Q more accessible for younger audiences, while providing a safer viewing environment and giving parents peace of mind over what their children can access and watch.
A Sky Q app will also become available on smart televisions and third-party devices.
In embracing Netflix and Spotify as partners, Sky is aiming to provide a unified home entertainment solution for families and to an extent neutralise the threat that such services present to the traditional pay-television bundle.