Layer3 TV promotes itself The New Cable, but in modern fashion it owns no cable. Unlike other 'skinny' online television offerings, it has launched in Chicago with a full fat bundle of over 200 high-definition channels from 4K ready boxes. It has been called 'concierge cable' and the emphasis is on customer service. So will that be enough to take on the cable guys across the country?

Based in Denver, Colorado, the company has the backing of big entertainment and private equity groups, raising over $100 million in funding since it was founded in Boston in 2013, having acquired the layer3tv.com domain name back in 2007.
Layer3 was co-founded by Jeff Binder and David Fellows. Jeff Binder was previously an executive at Motorola, which had acquired his video server company, Broadbus Technologies. David Fellows was previously chief technology officer at Comcast.
The Layer3 TV platform is technically a managed internet protocol service, although the company does not own the access network. Instead, it is striking deals with last-mile providers to use their networks.
The clue is in the rather techy name, an allusion to the network layer in a particular model of computer networks. It is also confusingly similar to Level3, another communications company that is also based in Colorado.
The company reportedly uses HEVC compression to deliver high-definition video at under 4 megabits per second.
Layer3 has been linked to a service that was tested in Texas under the Umio brand in connection with Suddenlink Communications, recently acquired by Altice.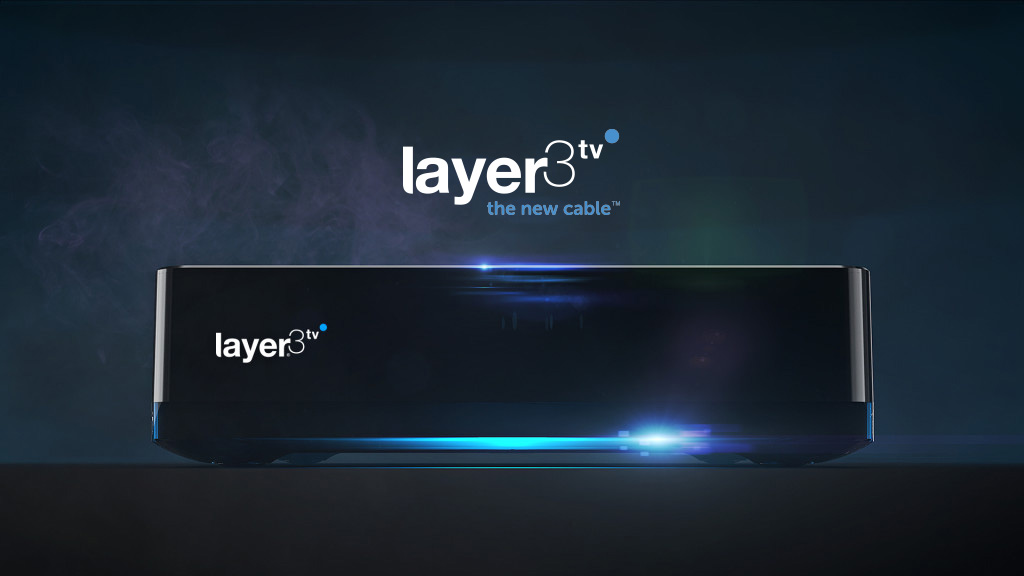 The basis of the Layer3 TV approach appears to be working with industry partners rather than attempting to disrupt them.
"The industry's universal support for innovation has been astounding, resulting in our launch of an entry level offer that includes virtually every channel, and a package that includes the best and most comprehensive collection of the top 50 Nielsen-rated cable and broadcast channels," said chief content officer Lindsay Gardner. "We look forward to offering our customers quality, top-notch content in the highest picture quality, allHD, 4K when possible, and a range of soon-to-be-revealed features and services."
The company has been working to secure carriage agreements with networks, apparently with some success, looking at its line-up.
"We have partnered with major content companies on new products and services that will completely change the way consumers interact with the cable universe," added Gardner. "In doing so, we are unlocking and enabling the enormous creativity that exists in the content eco-system. Our open platform approach will begin to pry open the set top for truly unique and integrated experiences that will forever change the television landscape."
Justin Connolly, who is responsible for affiliate sales and marketing for Disney and ESPN Media Networks, said: "Layer3 TV's user interface and packaging options offer a fantastic environment, taking advantage of the latest technology to present our content. We continue to look for new ways to reach consumers and Layer3 TV offers a great avenue to do that."
Denise Denson, responsible for Content Distribution and Marketing at Viacom, said: "Viacom's audiences are among the most engaged and the most mobile, a perfect match with Layer3 TV's commitment to offering a high-end, multiplatform, consumer-friendly package of programming. We are pleased to be providing our full portfolio of networks to Layer3 TV and its customers."
Layer3 TV is not the first attempt to reinvent cable television and will probably not be the last. Getting the networks on board, in terms of the programming and pipes, is certainly a start. Convincing customers to subscribe will be the real challenge.
Unlike Netflix, Layer3 TV is based on a traditional channel bundle in a box model and shifting them in serious numbers is hard enough for companies that have been in the business for decades.
However, if Layer3 TV manages to crack the problem in a way that seems to have eluded Apple, Google and Intel it might find a buyer.