A spectacular tunnel of curved screens welcomed visitors to the LG Electronics display at the IFA 2016 trade show in Berlin. Such self-illuminating screens may be the future of video. Philips has entered the market, in the form of a Chinese manufacturer with an LG panel. As display technology continues to advance, viewers will continue to want to watch the biggest and best screen that they can afford.

Over 200 curved displays were assembled into a tunnel 5 metres tall and 15 metres long with a total resolution of nearly half a billion pixels. The tunnel installation was made possible by the use of thin, highly flexible lightweight display panels that can be bent into concave or convex formations. The 55-inch screens demonstrated the deep blacks and vibrant colours of organic light-emitting diode technology with dramatic scenes including deep space imagery.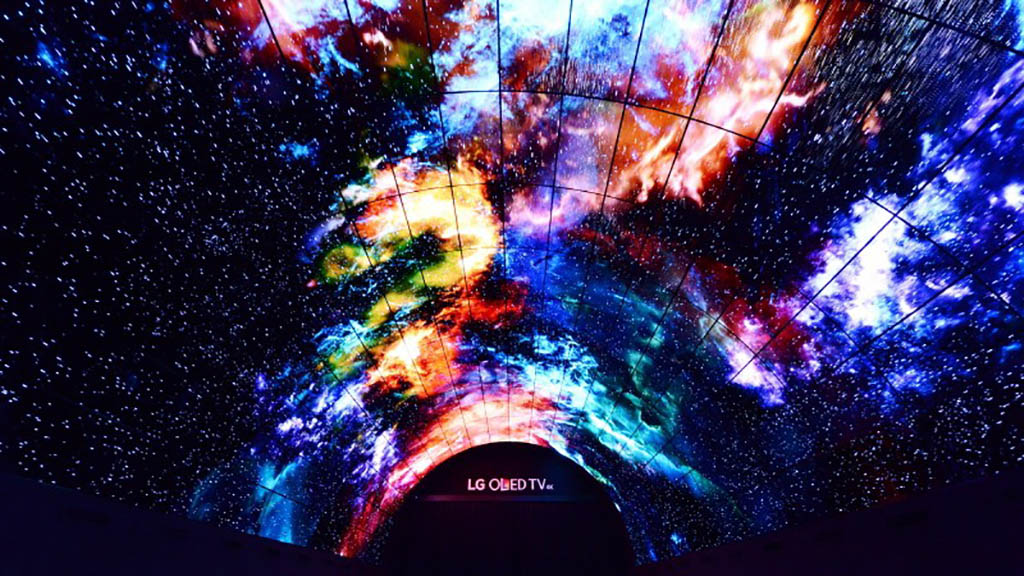 One scene of the northern lights in Iceland used 14 separate 8K cameras to capture the amazing Aurora Borealis lightshow. Another scene showed effervescent jellyfish in an inky black ocean.
OLED display technology uses pixels that emit light in response to an electric current, eliminating the need for backlighting or edge lighting as used in traditional liquid crystal displays. As a result they can be switched off completely with faster response times, to produce deeper blacks, with a wide colour gamut and accurate colour reproduction, as well as offering a wider viewing angle. However, they do not necessarily produce as bright a picture as back-lit displays.
"It was 50 years ago this year that LG produced its first television and our OLED Tunnel at IFA 2016 is designed to celebrate this milestone with another milestone — the coming of OLED TV," said Brian Kwon, president of LG Home Entertainment Company.
LG is investing around £6.5 billion in OLED display production capacity for everything from smartphones to televisions and advertising displays. OLED technology can also be used to create decorative lighting fixtures.
Dr Sang-Beom Han, the chief executive of LG Display, said "A paradigm shift to OLED represents both a challenge and an opportunity for the display industry." He added, "LG Display is determined to become the leader in the fast-growing OLED market through timely investments to maximize efficiency."
IHS DisplaySearch forecasts that the flexible OLED market is expected to grow rapidly with shipments increasing from 59 million in 2016 to 416 million in 2020.
TP Vision launched a 55-inch 4K OLED display under the Philips brand, albeit with a panel produced by LG Display. It promises upscaling of high-definition pictures and offers high-dynamic range display, with support for HDR 10 although not Dolby Vision. It incorporates the Philips Ambilight technology, that extends the colour into the ambient lighting of the room, a feature that people appear to either love or hate.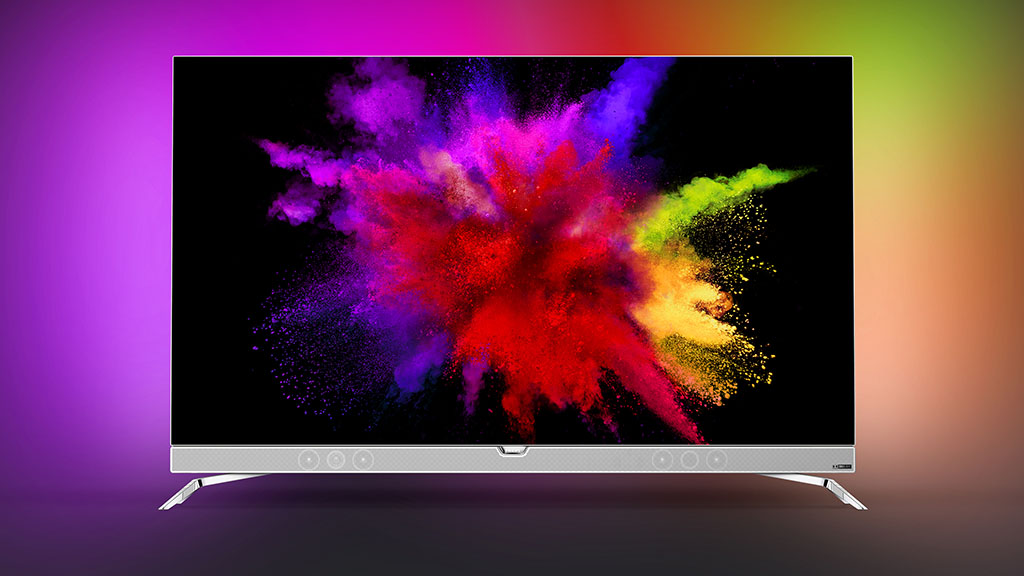 The screen also includes the Android Smart TV system, certified by Google, and comes with a remote control with a full keyboard, touch pad and speech recognition. The price is initially expected to be around £3,000.
So why is this relevant to the future of television? Simply it is because screen technology is continuing to advance, in many respects beyond the capabilities of current broadcasting capabilities. People will continue to want to watch the best and biggest screen they can for an immersive entertainment experience.
OLED displays promise great pictures but production yields have so far limited them to small screens or very expensive products. They are destined to become larger and cheaper, with 55-inch and 65-inch displays coming within the reach of wealthier consumers.