NAGRA has announced a new USB security device it calls TVkey that will allow consumers to sign up for pay-television services directly on some new Samsung televisions. Separately, EKT plans to incorporate set-top box features in televisions designed specifically for service providers. Either approach offers operators the opportunity to think outside the box.

NAGRA TVkey opens up new viewing options and business models. It means users with a TVkey dongle will be able to access premium programming in 4K UHD through a simple sign-up process with a single remote control, without necessarily needing a set-top box. For service providers it offers a fast, secure and simple route to market to launch 4K services directly to TVkey compatible televisions.
Such an approach can radically simplify the customer acquisition process with pay-TV services working straight out of the box. Through a simple sign-up process, either via a TV app, a web portal or a call center, consumers can easily sign up for a pay-TV service package.
Service providers can also use free preview periods in order to attract users into becoming loyal customers. The customer acquisition cost and capital expenditure requirement is significantly lower as not additional set-top box or installation is required.
"The TVkey low CAPEX approach will enable a range of new business models that drive service take-up while significantly diminishing subscriber acquisition costs," said Maurice van Riek of NAGRA, the digital television division of Kudelski Group. "We achieve this goal by using the world's most trusted content protection solutions alongside open standards like USB2, HBBTV, HTML5 to ensure effective security and offer the possibility for a feature-rich, operator-branded user experience."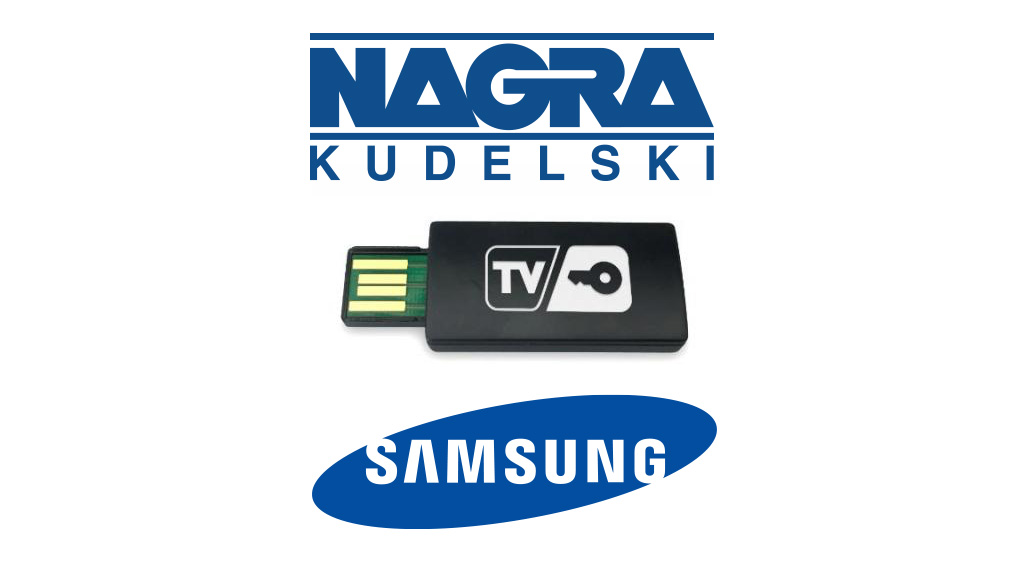 The TVkey framework is based on a NAGRA-designed root of trust in television chips that communicates securely with the TVkey device. This creates a secure media path and enables strict enforcement of usage rules as required by major studios for the protection of high-value material.
TVkey meets the main MovieLabs requirements for enhanced content protection, including 4K UHD and HDR material in the early release window.
TVkey also provides a platform for hardware-based watermarking and operator-controlled revocation by device.
NAGRA and Samsung plan to establish an independent TVkey Trust Authority to license the TVkey technology to other TV manufacturers and security vendors to enable widespread deployment of the solution.
NAGRA says that the first TVkey market deployment will take place before the end of 2016, and multiple leading pay-TV operators will launch their TVkey-based services in 2017.
This comparatively simply innovation has the potential to revolutionise the pay-television business model. It could do away with the need for a set-top box.
Although initially it is likely to be used to offer premium online video services, it could equally be used for cable or satellite services through receivers in televisions.
The main reason use of a set-top box is now to provide local storage for personal video recording, but the availability of cloud-based recording and online catch up services may make this less necessary in the future.
In the meantime, it offers operators a way to offer existing consumers an add-on UltraHD service, without necessarily having to roll out a new generation of set-top boxes.
NAGRA is not the only company to see this opportunity. Eagle Kingdom Technologies, otherwise known as EKT, has developed an operator version of the smart television, in conjunction with a leading European television manufacturer.
The TVX7025 is a connected television that can be deployed with the dedicated operator software solution.
Richard Smith, the chief executive of EKT envisages that a pay-television operator could provide the screen, rather than a set-top box.
"By offering a TV instead of a set-top box, with all of today's and tomorrow's features, the operator now has the chance to have a true long term customer relationship. 'Owning' the TV set and all of its features, channel list, applications and push advertising possibilities, in the customer's premises, provides a unique way to reduce churn and return the revenue control back to the operator."
"With screens becoming a commodity, it is now the time to shake up the market and combine the set top box technology with its controlled user experience with a quality TV set," he said.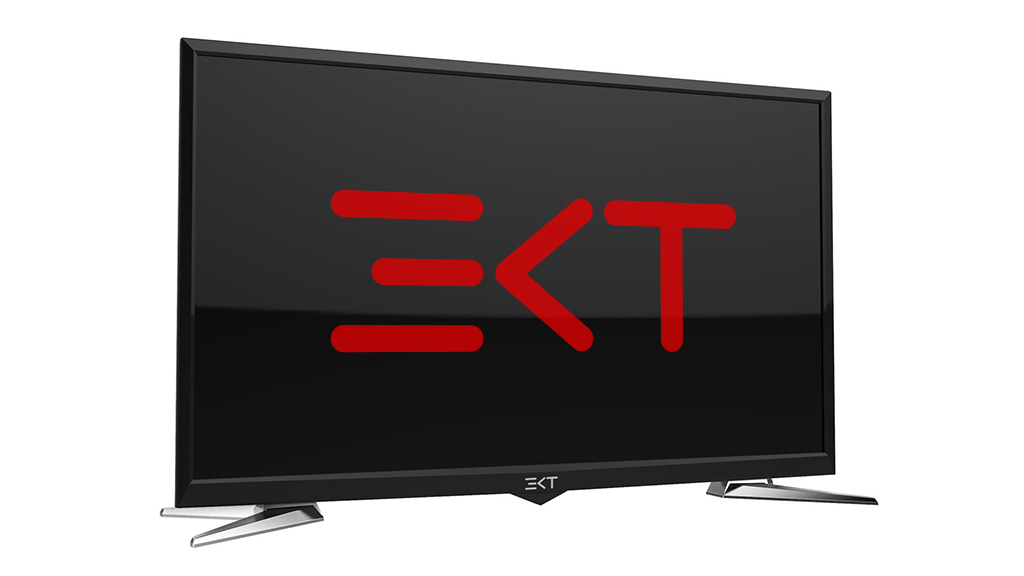 EKT plans to offer a variety of panel sizes with a range of silicon and middleware options.
The first range of operator televisions will be driven by the EKT solidTV HbbTV and HTML5 compliant middleware platform, supporting operator-specific user interface and applications.
A second range will offer support for the RDK 2 specification, with multiple conditional access and digital rights management options on hardware with support for HEVC compression and UHD.
The third range will offer HbbTV 2.0 middleware, supporting all UK, Australia and New Zealand catch up apps, dual multi-format tuners and selectable Freeview and Freesat support.