Sky has revealed its new Sky Q home entertainment system, a family of products that allows viewing of programmes on up to five screens at once, while recording four other channels. The Sky Q box is also Ultra HD ready, in anticipation of the launch of an ultra-high-definition service in 2016, with a range of sports, movies and entertainment programming.

Jeremy Darroch, the chief executive of Sky, said: "Sky Q is a brilliant new way for customers to experience TV on their terms. We wanted to re-imagine TV so that it's flexible and seamless across different screens and to put a huge choice of entertainment at their fingertips."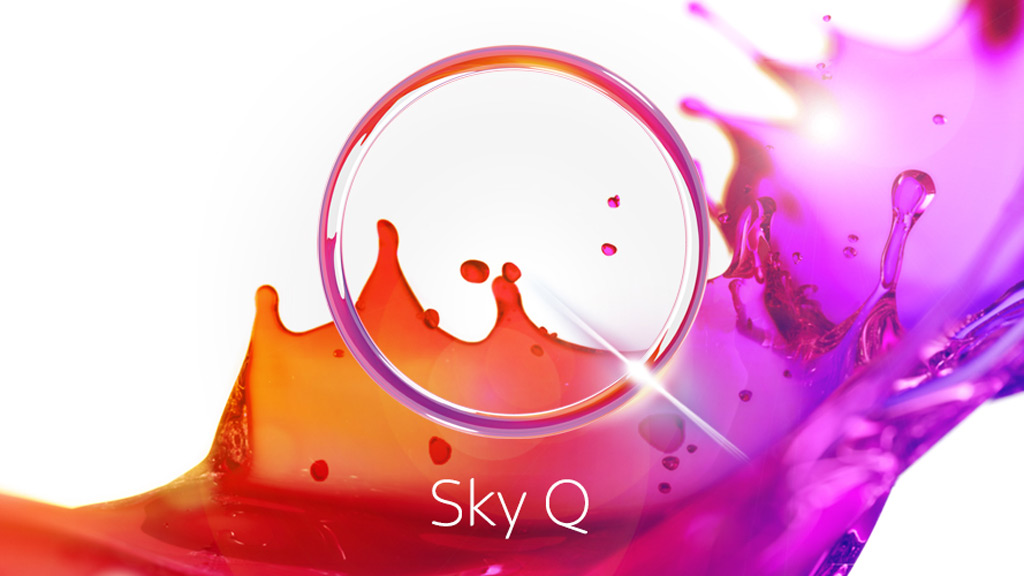 Sky Q offers a seamless experience that Sky calls 'fluid viewing,' allowing users to pause on one screen and resume in another room on a television or tablet. Subscribers can watch different programmes simultaneously on up to five screens around the home, while recording four other channels. Customers will also be able to take recordings with them on portable devices.
Sky Q boxes become wireless hotspots, providing a stronger signal and better coverage throughout the home. They can also connect over electric wiring in the home.
With a new programme guide and a touchpad remote control, Sky Q is very visual, with imagery to enable users to recognise their favourite shows. It includes search and recommendations across live channels, recordings and on-demand programming. Voice search will be added later.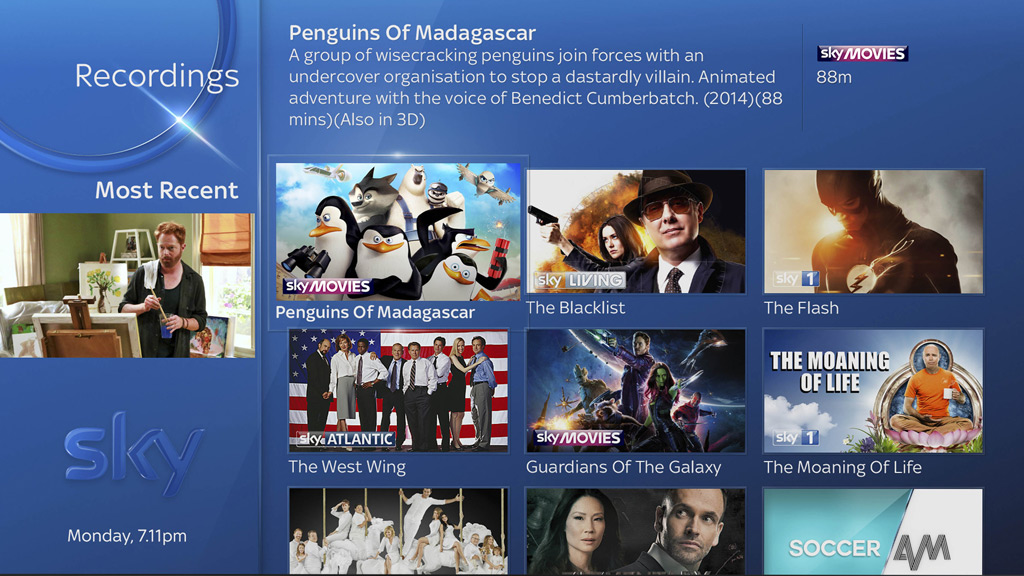 Customers will also be able to browse their Facebook photos and stream music wirelessly across their television sound system, with Bluetooth or Apple AirPlay. YouTube videos and Vevo music videos are also integrated into the experience, together with media from other partners.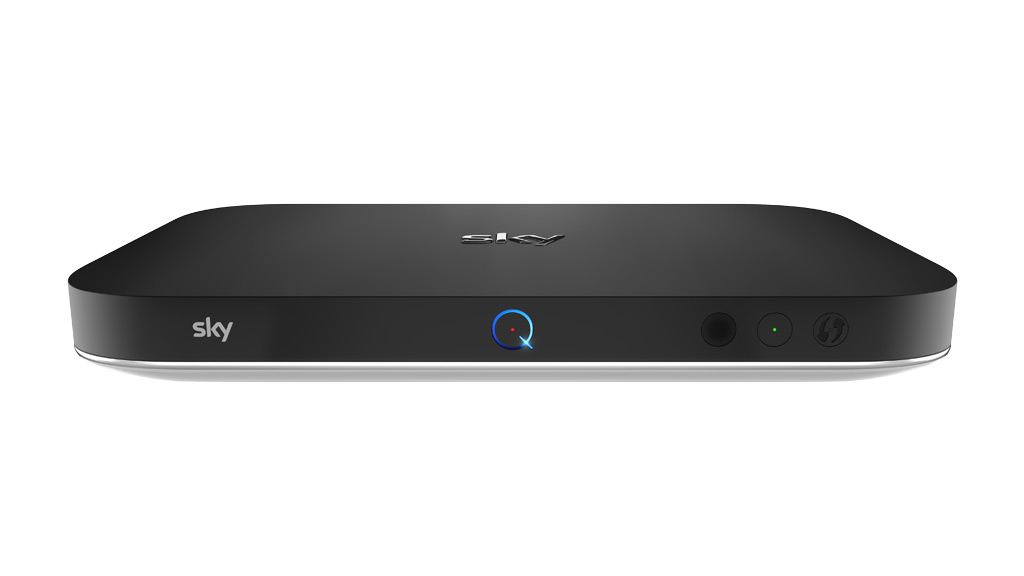 The top of the range Sky Q Silver box supports up to 12 tuners and 2 terabytes of storage, of which 1.7Tb is available for customer recordings, enough for 350 hours of high-definition television. Its HDMI output initially supports HDMI 1.4b with HDCP 1.2. It will be updated to support Ultra HD. Interestingly, there is also an HDMI input for future use.
It has the ability to record four channels while watching a fifth, and supports simultaneous viewing on up to two Sky Q Mini boxes, and up to two tablets using the Sky Q app.
The Sky Q Mini box gives wireless access to Sky Q in other rooms in the home without running cables from the dish. Sky Q Hub also includes Powerline support, so it can use electrical wiring in the home as well as wireless.
The Sky Q touch remote features a circular touchpad that let users swipe up and down, left and right and fluidly scroll through the user interface. The home button returns to the home page, while a sidebar button takes users to apps such as Sky News or Sky Sports News. The remote uses Bluetooth wireless technology to communicate with the Sky Q box. There is also a microphone for a forthcoming voice search feature.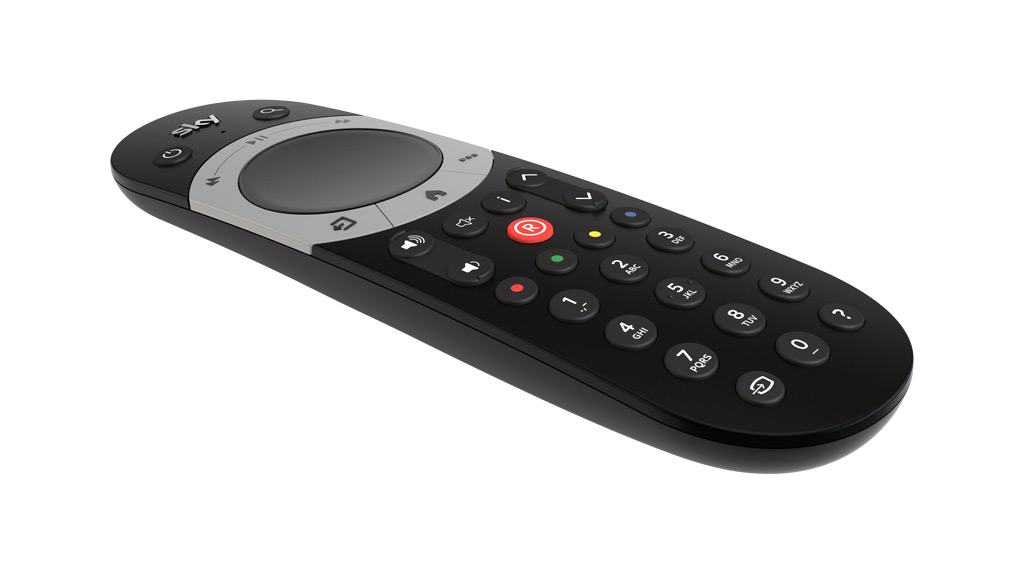 There is a Sky Q app for tablets that allows users to access the Sky Q experience in the home and take recordings with them and watch live and on-demand programming outside the home.
Sky Q will be available in the United Kingdom and Ireland in early 2016, with pricidng to be announced closer to launch.
Sky has 21.14 million television subscribers across the United Kingdom, Ireland, Germany, Austria and Italy.
Sky Q is the most radical revamp of the Sky digital platform in its evolution since it launched in 1998, including the introduction of Sky+ in 2001 and Sky+HD in 2006. It promises a genuinely multiscreen, multiform experience and confirms a commitment to launching an ultra-high-definition service in 2016.