American company Arris will pick up Pace in a deal valuing the British set-top box supplier at over £1.4 billion. Pace, based in Saltaire in West Yorkshire, became a major provider of set-top boxes to over 200 pay-television operators around the world. It will now be part of Arris, which previously acquired the Motorola set-top box business from Google. The deal will create a combined company with revenues of around $8 billion, employing over 8,500 people in 15 countries.

"The combination of the complementary Arris and Pace businesses will create a platform for future growth above and beyond our standalone potential," Allan Leighton, the chairman of Pace, said at the annual general meeting of the company. The executive with a reputation for business turnarounds will leave Pace on completion of the transaction.
Bob Stanzione, the chairman and chief executive of Arris, said it was playing in a global field and the merger would enable the company to compete against companies like Cisco. "Adding Pace's talent, products and diverse customer base will provide Arris with a large scale entry into the satellite segment, broaden our portfolio and expand our global presence," he said. "We expect this merger will enable Arris to increase its speed of innovation."
Pace shareholders will receive 132.5 pence in cash and 0.1455 Arris shares for each share held. Arris shareholders will own 76% of the combined company, while those with shares in Pace will own the remaining 24%. Under the so-called inversion deal, the combined company will be based in the United Kingdom for tax purposes, allowing it to pay a lower rate of corporation tax, but will be operationally based in the United States, with a listing on the NASDAQ market.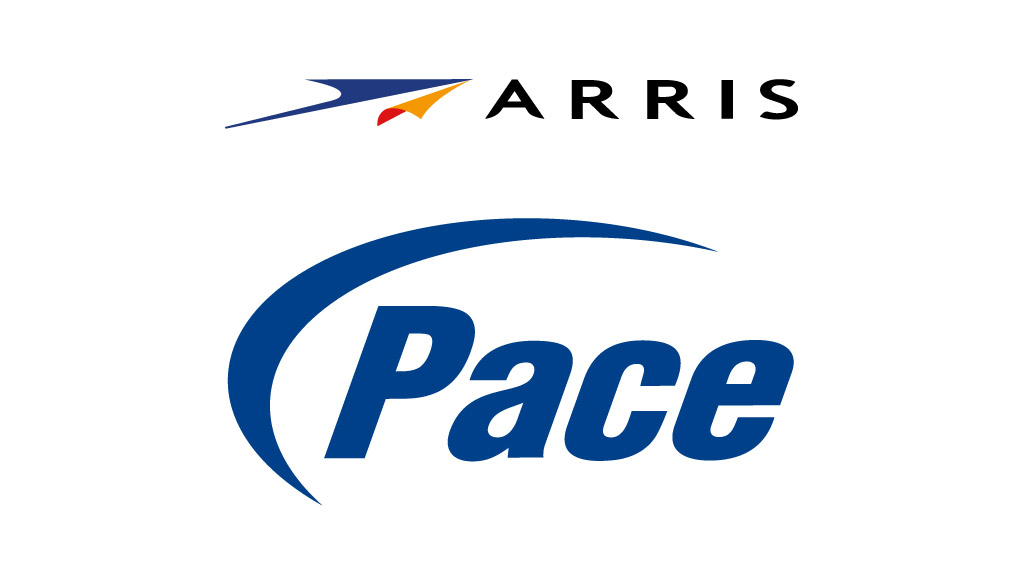 Pace was founded in 1982 by Barry Rubery and David Hood as Pace Micro Technology and produced personal computer peripherals. Based in a former Victorian textile mill in Saltaire near Bradford, the company moved into the set-top box business and became a supplier to BSkyB and many other pay-television providers. In 2008 it acquired the set-top box business of Philips. In 2012 it announced it had sold its 100 millionth digital television set-top box.
Arris was established in 1995 as a start-up joint venture of Nortel Networks and Antec, providing cable telephony products. It became Arris Group in 2001.
In 2012 Arris outbid Pace to pay $2.35 billion for the Motorola Home business, previously purchased by Google as part its $12.5 billion acquisition of Motorola Mobility, apparently for its patent portfolio. Google later sold the rest of Motorola Mobility for $2.91 billion to Lenovo.
For many years, Motorola and Scientific Atlanta dominated the provision of set-top boxes for the cable television industry in America. Cisco acquired Scientific Atlanta in 2005 in a deal worth $6.9 billion.
The acquisition of Pace will place Arris as a leading provider of set-top boxes, competing with the likes of Cisco and numerous other smaller suppliers to the traditional pay-television market.
Arris recently also announced the acquisition of ActiveVideo for $135 million in a joint venture with cable company Charter Communications. Arris will market the ActiveVideo CloudTV platform, which can be used to deliver network-based services to legacy set-top boxes.
The emergence of other network connected devices and displays continues to challenge the role of the so-called set-top box, which has long since lost its position above the television but continues to function as a media hub and digital gateway to the home.