Comcast has dropped its planned merger with Time Warner Cable and associated transactions with Charter Communications. The Justice Department raised competition concerns and the Federal Communications Commission considered that it would not be in the public interest. Further cable consolidation remains in prospect. AT&T is meanwhile poised to move to the top of informitv Multiscreen Index of television services if its acquisition of DIRECTV proceeds.

Comcast announced plans in February 2014 to acquire Time Warner Cable in a deal worth $45 billion in stock. The deal would have given the combined operation 30 million video customers, after swapping some with rival cable company Charter.
Despite intense lobbying, Comcast failed to convince regulators that the deal was in the best interests of consumers. Officials at the Federal Communications Commission and the Justice Department were concerned that the combined cable company would inhibit competition from online video competitors.
Although the FCC approved net neutrality rules intended to prevent blocking, throttling or paid prioritisation of network traffic, officials considered that the concentration of broadband services would not be in the public interest.
On hearing the news, the Comcast board voted to abandon the deal.
Comcast chairman and chief executive Brian Roberts said in a brief statement: "Today, we move on. Of course, we would have liked to bring our great products to new cities, but we structured this deal so that if the government didn't agree, we could walk away."
Tom Wheeler, the chairman of the FCC, said an online video market is emerging that offers new business models and greater consumer choice. "The proposed merger would have posed an unacceptable risk to competition and innovation especially given the growing importance of high-speed broadband to online video and innovative new services."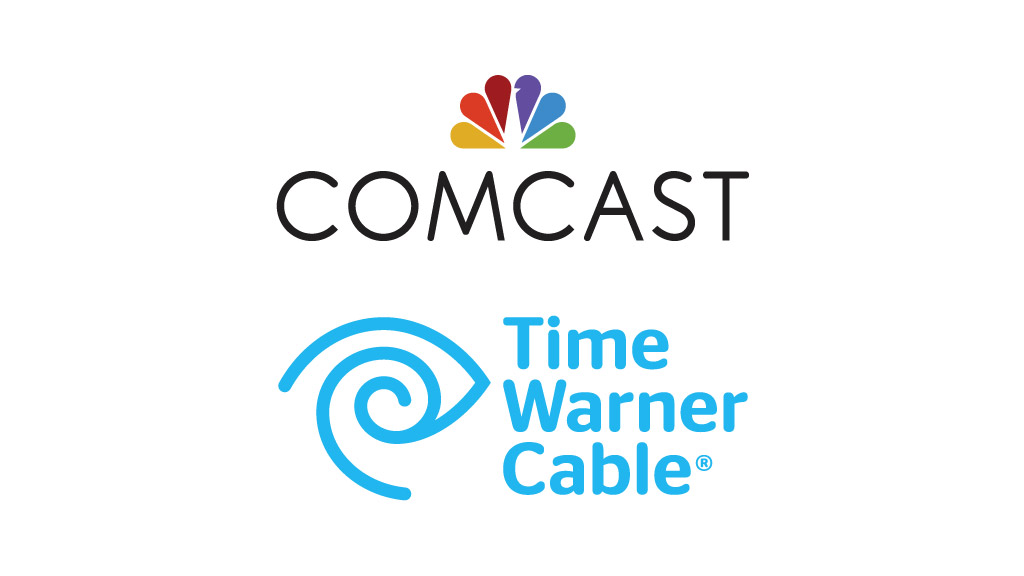 Comcast and Time Warner Cable have been generally losing television customers in the face of competition from satellite and telco operators. Comcast had 22.38 million at the end of 2014, down from 24.16 million at the end of 2006. Time Warner Cable had 10.79 million, down from 13.40 million. Between them that is a loss of 4.39 million television customers.
A merger would have shored up their combined subscriber base and provided economies of scale to combat increasing competition.
The way is still open for Charter Communications to renew its interest in Time Warner Cable, which rejected its previous bid. Such a deal may attract less opposition from regulators. Charter has already offered to buy Bright House Networks for $10.4 billion. That was subject to the Comcast deal. One way or another, further cable consolidation seems likely.
Although the apparent threat to cable television appears to be from online video services like Netflix running over their broadband connections, the real challenge has been from rival satellite and telco television services.
Since launching their telco television services in 2006, AT&T and Verizon have gained 11.70 million video customers, largely at the expense of cable companies.
AT&T remains hopeful that its acquisition of DIRECTV will proceed. The combination of the satellite television business and its own U-verse offering would give AT&T 26.32 million video customers in the United States.
Without the prospect of a combined Comcast and Time Warner Cable, that would make AT&T the largest pay television provider in the United States. It would also propel the company to the top of the informitv Multiscreen Index of pay-television services worldwide, with around 38.5 million video customers, including those in Latin America.
The informitv Multiscreen Index tracks trends in television services and provides an accessible compilation of top 10 tables and charts showing annual and quarterly changes in subscriber numbers. The index of 100 leading pay-television services worldwide provides a context for comparing changes in customer numbers by region and mode of delivery, as well as ranking those with the largest subscriber gains or losses.
www.comcast.com
www.timewarnercable.com
www.att.com
www.directv.com
multiscreenindex.com