Companies from across the online video ecosystem have come together to form the Streaming Video Alliance. The SVA aims to propose architecture, standards and best practices to scale infrastructure for online video to improve efficiency and preserve a high quality experience for consumers. The Streaming Video Alliance is open to companies from all sectors of the online video value chain. Membership is also open to individuals, non-profits and other organizations.

Founding members of the Streaming Video Alliance include: Alcatel-Lucent, Charter Communications, Cisco, Comcast, EPIX, Fox Networks Group, Korea Telecom, Level 3 Communications, Liberty Global, Limelight Networks, Major League Baseball Advanced Media, Qwilt, Telecom Italia, Telstra, Ustream, Wowza Media Systems and Yahoo!.
However, it does not currently include Netflix or YouTube, which between them account for over 40% of all peak internet traffic over fixed networks in the United States, as reported by Sandvine.
A representative of Netflix said: "We aren't planning to join. Given the scale of Netflix video traffic, we custom-built our Open Connect network to ensure Netflix members have the best viewing experience and we provide it free to ISPs."
Those with long memories of online video may recall the creation of the now disbanded Internet Streaming Media Alliance at the end of 2000. ISMA was founded by Apple, Cisco, Kasenna, Philips and Sun.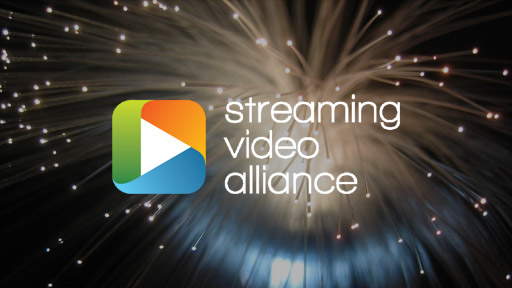 The Streaming Video Alliance claims it will deepen collaboration, accelerate innovation and redefine the way online video is streamed across mobile and fixed networks to consumers worldwide.
It aims to define open architecture specifications for network and cloud-based streaming and caching infrastructure to support the growth of live and on-demand online video.
The alliance also aims to create a common approach to defining, measuring, optimising and reporting the quality of the video streaming experience for content providers, network operators and consumers.
Another objective is to create standards for interoperability and performance to ensure content providers, content delivery networks and network operators can efficiently stream high definition and high quality video to consumers throughout the world.
Working groups will be established to cover open caching and content delivery; testing, interoperability and certification; quality of experience; analytics and reporting; security; privacy; acceptable use and a code of conduct.
The SVA will submit any draft specifications created for ratification by the appropriate standards body, such as the Internet Engineering Task Force.