Netflix has expanded into six more European countries, with an addressable market of over 60 million broadband households, taking its total addressable market to over 180 million homes. It plans to invest in further expansion across Europe. Netflix says its strategy is to break even in a new country in three to five years and to reach a third of households within seven.

In a single week, Netflix rapidly rolled out across France, Germany, Austria and Switzerland, plus Belgium and Luxembourg. The subscription video service is available for €7.99 a month, or 11.90 Francs in Switzerland.
Netflix was previously available in the United Kingdom and Ireland, the Netherlands and Nordic countries, as well as the United States, Canada, Mexico, the Caribbean and Latin America.
The Netflix service in Europe is fully localized, offering subtitles and dubbing on foreign language movies and television shows, with many local and European titles available across the new countries.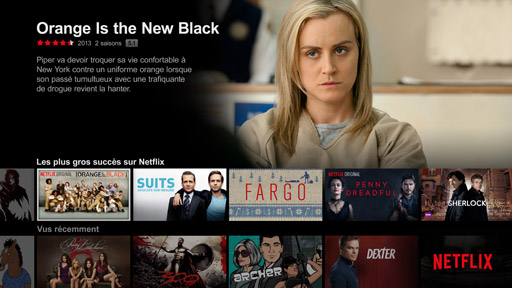 In France and Germany, Netflix has distribution agreements with Bouygues Telecom and Deutsche Telekom respectively, making the service available on their boxes in the coming weeks.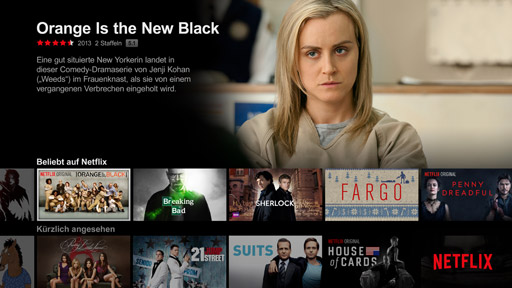 The prize of establishing an international network is considerable. Netflix already has a market capitalisation approaching that of established media companies like CBS or Viacom.
Netflix already styles itself as "the world's leading internet television network," with over 50 million members in more than 40 countries watching for over a billion hours a month.
The United States has over 35 million Netflix streaming subscribers, compared to around 14 million elsewhere, but the opportunities for international growth are considerable. Although its operations in the United States are profitable, Netflix continues to lose money on its international service as it invests in expansion.
Success in Europe is far from certain, with a preference in many markets for locally produced programming. Other service providers will also seek to secure their position through their own online video services. However, the availability of a large library of shows from American studios at an attractive price point is likely to prove popular with many users.
Netflix chief executive, Reed Hastings, in Europe to promote the launches, told delegates that the CTAM Europe EuroSummit cable marketing conference in Copenhagen that the company would spend a lot of time in France and Germany trying to learn, improve, and adjust. Based on this, Netflix will determine whether to expand more in southern, central and eastern Europe.
He said that two thirds of Netflix viewing is not to television series, as opposed to movies, while two thirds of viewing is on a television and the remainder on laptops, tablets and phones.
"Linear video that we've all grown up with is like the fixed-line telephone," he said. "It's going to become an on-demand world."