Kaltura, best known as an open source online video platform, has acquired Tvinci, which specialises in paid online video services. Kaltura has raised over $100 million in venture capital funding, including a recent round of $47 million. Terms of this deal were not revealed. The combined company aims to become a leading player in the online video platform market, with a comprehensive offering and a common culture.

Kaltura offers an open-source video platform, that has aimed to disrupt the market in the same way that Linux, Apache, MySQL and PHP disrupted the web. 150,000 publishers worldwide have integrated the Kaltura open source video platform. Kaltura additionally offers a paid software as a service solution.
Tvinci has been positioned as a provider of online video platforms aimed primarily at service providers offering premium video services, offering personalized, social experiences on the web, smartphones, tablets, games consolers, connected televisions and set-top boxes.
Kaltura has already begun integrating Tvinci technology into its OTT MediaGo turnkey online video platform. The enhanced platform enables service providers and media companies to offer live, on-demand and catchup services across a wide range of devices with a variety of business models.
Tvinci customers include Yes in Israel, MediaCorp in Singapore, and Eutelsat and Liberty Global in Europe, with more to be announced soon.
Kaltura media companies include HBO, ABC, Warner Bros, Paramount, DIRECTV and Turner.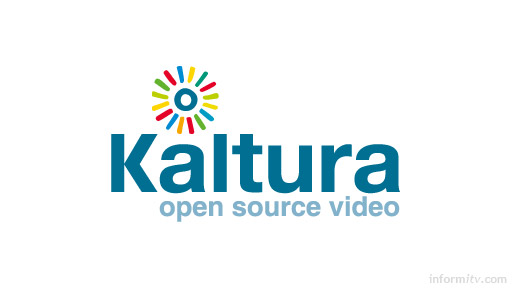 Tvinci founders, Ofer Shayo and Ido Wiesenberg, and other key executives, will join the Kaltura management team. The brand will be Kaltura.
Ron Yekutiel, the co-founder, chairman and chief executive of Kaltura, "The acquisition of Tvinci completes our transition from focusing largely on VOD assets and ad-based monetization, to providing an equal emphasis on live and linear programming and an authenticated Pay OTT TV experience."
Ofer Shayo, the co-founder and chief executive of Tvinci said: "This acquisition means that we now have the resources to move into new territories and continue to change the way that the world watches TV."
The companies come from very different product perspectives but appear to have similar cultures. They were both founded in Israel in 2007.
Speaking to informitv shortly after the announcement, Ido Wiesenberg, the co-founder of Tvinci, emphasised the cultural and well as the commercial fit between the two companies. "We have known each other since our inception," he said. Discussions about getting together started about six months ago. They will now move into a new headquarters together.
"We're now great friends," said Dr Michal Tsur, the president and co-founder of Kaltura. She explained that Kaltura had been receiving approaches for solutions and the addition of the pay-television features of Tvinci would strengthen their offering. "Together we have the most robust OTT offering in the market with the most forward looking features."
Ido said there were three main benefits for Tvinci. Firstly to be able to offer a full end-to-end solution, including ingest and workflow management. Secondly to be able to grow global reach, and thirdly to provide the scale and security that clients generally seek.
He said that many service providers were now looking at a "second wave of implementation", as online video becomes a "real business". "We see a lot more requests coming in looking for a single vendor. Our scale will have a big positive impact on the market."
Asked if he expected the 60% of service providers in the informitv Multiscreen Index that currently offer some form of multiscreen service was likely to increase, he said: "I believe that in the next two year we will see massive growth. About half of those 60% will switch to a more robust platform."
Michal added that while the majority would definitely have platforms, "the bigger challenge is the conversion of 100% of the users."
The new Kaltura platform will be presented at Kaltura Connect, the company conference, now in its fourth year, in New York in June.
The informitv Multiscreen Index measures the performance of 100 satellite, cable and telco television and video services worldwide by their current digital subscription numbers. The latest report is available from multiscreenindex.com.