The BBC has released the next generation of its online iPlayer. It is over six years since the iPlayer officially launched, although some might remember its origins go back even further. Over that period the BBC says over 10 billion programmes have been requested, with over three billion of them in 2013 alone, averaging over 10 million requests a day. So what is the real role of the BBC iPlayer now?

The latest version of the iPlayer is based on a responsive design, so a single web service reshapes itself to fit any screen, from a mobile phone to a tablet, laptop or television.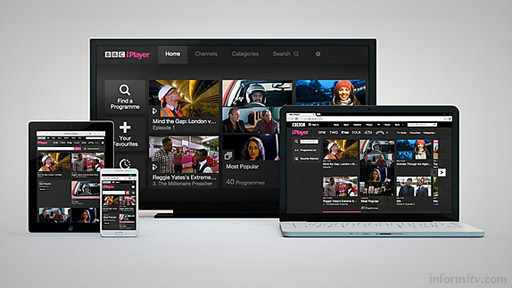 Tony Hall, the director general of the BBC, said: "It's just a first step to re-inventing BBC iPlayer, the best online television service in the world."
The BBC iPlayer mobile and tablet apps will also be updated with the new look and feel, providing a consistent experience across even more devices.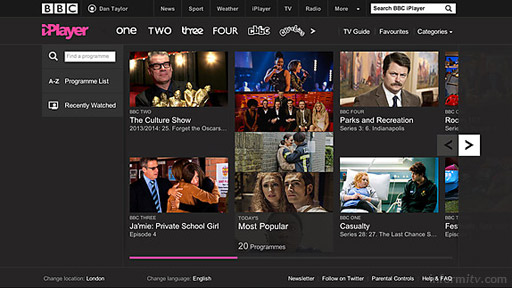 The experience is generally image led, more like an app, with touchy feely scrolling to match, which does not always work well in a browser.
There is more prominence to channel brands, with direct links to the main channel pages.
Some of the industry terms like 'factual' have been replaced with genres that are more meaningful to viewers like documentaries, food, arts, history, science and nature. There are also curated collections of programmes around particular themes, seasons or events.
There are improvements to navigation, search and recommendations. Recently viewed programmes are listed, with the ability to pick up a previously viewed programme where you left off.
When a programme finishes playing, the next episode will be cued up if available, and there will be recommendations of other suggested programmes.
Advances have been made with making the iPlayer more accessible and support for subtitles and audio description will be added to the mobile and tablet apps.
The video playback, still based on Flash, is generally remarkably responsive but can occasionally be unreliable, reminding us that the overall BBC iPlayer experience is still dependent on many factors, including the network connection.
Four out of ten people apparently go to the BBC iPlayer with nothing in particular in mind that they want to watch, which rather belies the concept of a catch-up service.
Indeed, the BBC iPlayer will become an incubator for originally commissioned drama and comedy shorts as well as online specials and features to support mainstream programmes.
Then of course, BBC Three may itself move exclusively to the BBC iPlayer, while there are also plans to launch new online channels, such as a Radio 1 video channel.
Which brings into question whether the BBC iPlayer should really be regarded as a 'catch up' service, or rather a different way of accessing audiovisual media from the BBC.
What is clear, is that the BBC continues to see this as an exclusively BBC experience, in the words of its director general the "front door" to its programming.
That front door, or portal, could lead to the future of the BBC as a public institution or, exit via the BBC Shop, through the back door to a subscription service.