Software company Industria aims to lower the entry level costs for broadband television service providers by offering online facilities hosted in the Amazon Web Services computing cloud that supports Amazon.com. The Industria Zignal Cloud service is currently available for testing with selected partners.
Industria says that Zignal Cloud promises to transform the market for IPTV solutions. It has previously been a cumbersome and complex process to offer carrier grade services. Zignal Cloud offers a highly scalable hosted solution, based on the infrastructure used to deliver Amazon services.
The Amazon Elastic Compute Cloud, known as Amazon EC2, is a web service that provides computer capacity on demand.
"By leveraging the investment Amazon has made in creating their own web-scale infrastructure, Industria can offer our customers that same reliability," said Gudjon Mar Gudjonsson, the chief executive of Industria. "We feel that this makes the Zignal Cloud service competitive with even the largest telecommunication operators."
"Amazon Web Services provide highly reliable and robust computing and storage infrastructure that can scale to accommodate the demand peaks of mission critical applications," said Steve Rabuchin of Amazon Web Services.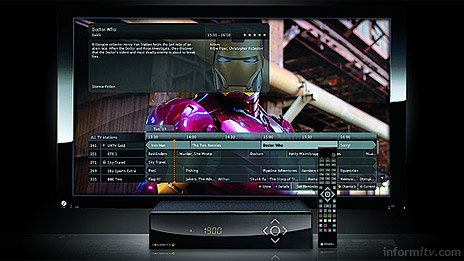 New service providers will be able to get started with the Industria software with no upfront licensing or infrastructure investment costs. It is aimed at reducing risk and decreasing time to market.
The platform supports interactive television services on set-top boxes, computers and mobile devices. Service providers can interface with Zignal Cloud through an application programming interface to further customise and integrate their offerings.