The BBC Trust has offered to meet an open source software group which argues that the public service corporation has a duty to make its programme download service platform neutral. The BBC iPlayer will launch at the end of the month but will only work on personal computers running Microsoft Windows.
As previously reported by informitv, there has been considerable criticism that the iPlayer application will initially only work with Microsoft Windows, partly because it is dependent upon Microsoft digital rights management software.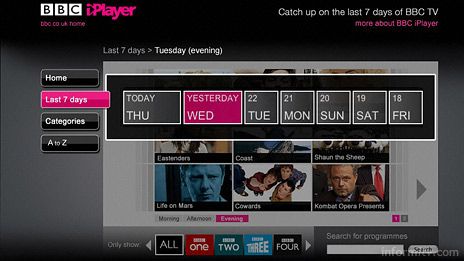 The BBC Trust conducted a public consultation on the iPlayer which revealed that an overwhelming 80% of over ten thousand respondents thought it was very important that the catch-up service was not simply limited to users of Microsoft software.
The Open Source Consortium, which purports to support companies providing services around open source software, has made complaints to both the communications regulator Ofcom and the Department of Trade and Industry. Having taken legal advice, they then threatened to take the matter to the European Commission.
Following talks between the OSC and Ofcom, the regulator is understood to have concluded that the matter merited a meeting with the BBC Trust. The governing body of the BBC has now agreed to meet with representatives of the advocacy group to discuss their concerns.
"This is not about beating the BBC around the head — we want to sit down with them and help," Mark Taylor, the president of the OSC told BBC News. "I think that's in the BBC's interests and I hope the Trust sees it that way."
"This is not about whining and it's not about open source hippies pointing fingers," he said. "This is an issue and we are prepared to help with that."
The real issue is perhaps not one of open source software, but of supporting open standards. Broadcasting has historically been based on published standards that are not proprietary to a particular vendor. This allows consumers to choose any make of television to view a channel, and enables a set to receive signals from competing television stations.
The BBC iPlayer is limited to BBC material and personal computers running Microsoft Windows, which some might argue is unnecessarily limited.