Cable company NTL Telewest, soon to be rebranded as Virgin Media, is hoping to engage the main commercial television network in the United Kingdom in talks that could lead to a marriage of the two companies.
NTL confirmed in a statement that it had "advised ITV of its interest in exploring a possible combination transaction and has scheduled an initial conversation with ITV to that end." The cable company said the process was in a very preliminary stage and there was no assurance that these discussions would lead to an offer for the broadcaster.
ITV responded by confirming that it had received what it described as "a highly tentative expression of interest in holding discussions about a possible combination of NTL with ITV" The broadcaster emphasized that "there can be no certainty that any compelling construct will be forthcoming, still less that any merger or takeover will result".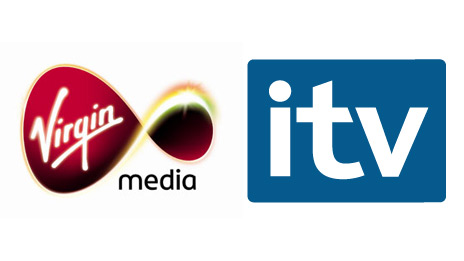 The commercial broadcaster has been looking for a new chief executive since the removal of Charles Allen in response to shareholder pressure. Stephen Carter, former chief executive of the communications regulator Ofcom and previously managing director of NTL, has been seen as a possible replacement.
50 year-old ITV has been languishing as a beleaguered legacy broadcaster, while the consolidated cable operator hopes that relaunching itself under the Virgin Media brand will address its reputation for poor customer care and limited growth.
"Virgin Media will shake up the market by bringing the Virgin traditions of value-for-money, brilliant customer service and innovation to the world of entertainment and communications," said Steve Burch, the president and chief executive officer of NTL.
On the same day, the company announced a loss of 37,000 customers in the previous quarter, which the company described as "negative net customer growth".
Richard Branson is understood to be supportive of the potential merger, which could even see the Virgin brand applied to renovate the commercial television company.
Many analysts have been sceptical about the prospects for such a Virgin marriage, but such a radical solution may be necessary to secure the future of both companies.
On the basis that that the worlds of broadband and broadcast are converging, there is some business logic to such a combination and it could attract the private equity groups that are understood to be circling around both companies.
A merger could make business sense, combining the subscription services of NTL with the programming experience of ITV, reducing the reliance on advertising revenue and offering the prospect of a stronger competitor to satellite broadcaster BSkyB. But it could be a messy marriage, with both parties burdened by debt and the baggage of their past and with enough problems of their own to worry about.