Sling Media is selling three new models of its groundbreaking Slingbox product in the United States, aiming at a mainstream market as well as more demanding consumers. The range includes support for widescreen and even a high-definition component connection. Support for Mac computers is also in the pipeline.
"Just over a year ago, Sling Media delivered to consumers a ground breaking product that has now been incorporated into their daily lives," said Blake Krikorian, co-founder and chief executive of Sling Media. The company wants to make the concept of 'place-shifting' — redirecting audio and video from the home over the internet to remote devices anywhere in the world — a household word.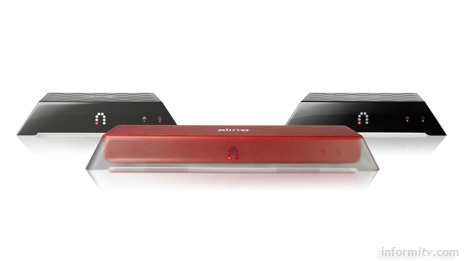 The new products look less like toys or gadgets for geeks. The promotional and support material is extremely slick and Sling is clearly aiming at a mainstream market. The original distinctive ingot design has been refined into a more sophisticated consumer electronics product, although it maintains the same bevelled profile. There are three new models, targeting different market segments, with prices ranging from $179.99 to $249.99.
Slingbox Pro comes with four audio-video inputs and will offer an optional high-definition component Connect Cable, compatible with sources up to 1080i resolution. This provides a high quality input, but the quality of the video viewed remotely will be dependent upon available bandwidth.
Slingbox AV is designed to connect to a standard definition cable set-top box, satellite receiver or digital video recorder.
Slingbox Tuner does not require a connection to a separate set-top box or receiver, allowing users to view their basic cable television channels remotely without disturbing others that may be watching television elsewhere in the home.
The new Slingboxes are now available in the United States, followed by Canada, with global availability to be announced in early 2007. The original Slingbox is now being sold in territories including the United Kingdom, Scandanavia, Hong Kong, Taiwan and Japan.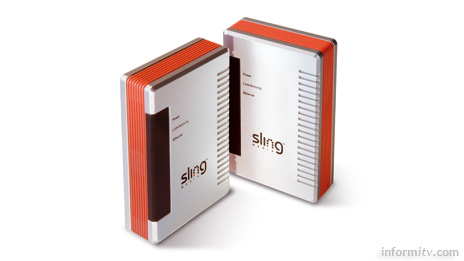 Sling is also marketing SlingLink, which allows a Slingbox to be connected to a broadband router over household mains wiring. The pair of powerline devices are plug and play, enabling Slingbox to be used where it cannot be conveniently connected directly to a network port.
Sling already has support for mobile devices and is now partnering with Symbian to provide its SlingPlayer Mobile application on Symbian smartphones.
"I've been using a beta version of the SlingPlayer Mobile on a Symbian smartphone, and it's pure sweetness," said Blake Krikorian.
The Slingbox is a disruptive device that characterises the convergence of broadband and broadcast technology. The new models promise to translate it from an early-adopter plaything to create a new category of consumer product, just as TiVo pioneered the concept of the consumer digital video recorder.