A new set-top box from Amino is designed to allow users to browse video from the internet on their television, aimed at making internet video available to a wider consumer audience.
Amino Technologies, based in Cambridge, England, is known as a supplier of set-top boxes for closed internet protocol television services, principally to telecommunications, broadcast and hospitality service operators.
Over 700,000 of their diminutive IPTV set-top boxes have been used by over 500 customers in over 50 countries. The consumer retail market could be considerably larger.
"Internet TV is an exciting new market offering many niche programmers an opportunity to make it into the living room," said Bob Giddy, the chief executive of Amino Technologies. "We see great potential in this technology, which has already captured the imagination of millions of consumers worldwide who will now be able to comfortably watch video content on their TV in their living rooms and elsewhere."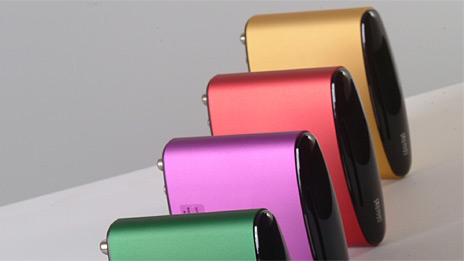 The AmiNET 125i is designed to deliver both Windows Media 9 and MPEG-4 video streams to a television, based around a low-cost digital signal processor and a co-processor sufficiently powerful to provide a user experience on a par with accessing a web portal on a personal computer.
It will support the latest Microsoft Windows Media Digital Rights Management system and also comes with a smart card slot to support premium subscription services. The Windows Media codecs were developed by SJ Consulting, another Cambridge company that Amino acquired at the start of the year. These have now been integrated with the Amino Intact software stack. The embedded browser software is from Opera, supporting HTML 4 with JavaScript.
Mike Leigh of the Modelo division of Amino that is launching the box direct to consumer channels, told informitv it would "shake up the market".
Initially, Amino will partner with Narrowstep, a broadband video provider based in London but listed in the United States.
"The combination of Narrowstep and Amino technologies provides a low-cost end-to-end solution that can be rapidly deployed," according to Iolo Jones, the founder of Narrowstep. "As well as appealing to ISPs and network providers, it will enable broadcasters and content owners to launch their own services, cutting out the need to work through traditional distributors".
Amino is talking to broadband service providers, including all the usual suspects, as well as a large consumer electronics retailer.
The Amino box currently provides only limited support for Flash, which could limit access to popular video sites such as Google and YouTube, but Amino says it is keeping a watching brief on developments in this area.
"Amino has been an active driver of the IPTV industry and we expect to use this engineering expertise to facilitate the rise of the internet TV market," said the Amino chief executive. "There is no doubt that the concept of internet TV is attractive but as much of the content is currently from smaller niche providers, they do not have the hardware background to make the transition from PC-based internet to living room mainstream entertainment."
Ultimately, the retail market for consumer devices that connect the television to the internet could be considerably larger than that for operator delivered services, but it will require consistent standards if it is to become anything more than a niche proposition.