Jeremy Allaire, the founder of Internet TV company Brightcove, provided the first official preview of their video publishing system at the NAB convention in Las Vegas–and it looks set to establish an important position in the emerging online video market.
The Brightcove system has been available to selected publishers for a while, but is due to go live to the public for the first time.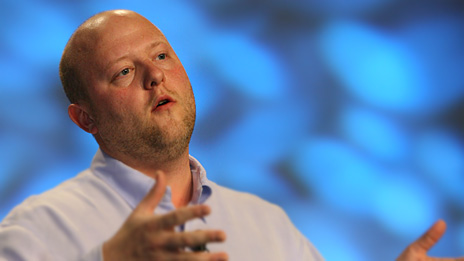 In an apparently impromptu demonstration, Jeremy Allaire, the founder of the Boston-based start-up company, showed that it was possible to publish a video online in around five minutes. He spoke of "the incredible force of open, global publishing".
Based on the Flash format–Jeremy Allaire was previously chief technology officer of Macromedia, now owned by Adobe–the self-service video publishing tool offers content providers unparalleled control over the distribution and presentation of their material across the open internet.
Brightcove enables online publication of rich media material on any web site and supports syndication through an affiliate network. It will include an advertising model that allows rights owners to distribute video at no cost, or optionally pay for distribution without advertising. They will also be able to sell material online.
Through an agreement with AOL, one of the companies that invested $16 million in Brightcove last year, publishers will gain immediate access to a potential audience of 100 million users a month, as well as being able to host customised players on their own web properties or thirty-party sites.
This demonstrates a deep appreciation of the way the web works, taking advantage of existing approaches to indexing and syndicating material, which can potentially exploit the powerful network effects of the internet.
Brightcove seems to offer a much more sophisticated approach to online video publishing than services such as YouTube, which are already attracting a great deal of attention from mainstream media, not least because of instances of copyright infringement.
Like the Google video service, it employs Flash as a video format, which offers the benefit of cross-platform compatibility. It may not be as compatible with other devices and lacks the digital rights management capabilities of alternatives such as Microsoft Windows Media.
The Brightcove platform appears to be a more comprehensive solution than that currently offered by Google, although it may not have the same high profile or access to a comparable distribution infrastructure. Nevertheless, an alliance or acquisition should not be ruled out in the longer term.