Red Bee Media, the former BBC Broadcast playout and media services subsidiary, has launched a concept called Digital Hive which it claims can digitise, manage, re-purpose and deliver content to any platform in any language.
Red Bee Media, which has the largest purpose-built facility of its kind in Europe, is launching the Digital Hive concept at the MIPTV convention in Cannes.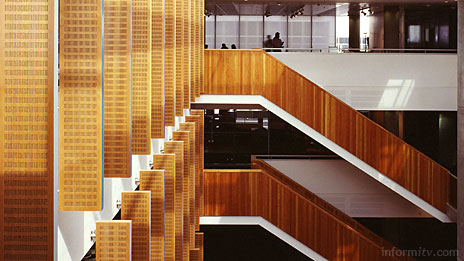 Digital Hive aims to take the hassle and cost out of the process for rights holders and distributors, including advising on how to get consumers to pay for content, negotiating with platform owners and storing the content for future use.
Red Bee Media will charge a low fee for ingest or offer the opportunity for rights holders to participate in a revenue share scheme with Red Bee Media, thereby decreasing their risk while maximising the opportunities new platforms offer.
The concept of a hive as a digital archive is clearly attractive. BT has a digital asset management facility at BT Tower in London which it promotes as BT Mediahive and which could be used to deliver its BT Vision broadband video service.
Red Bee Media is stressing its connection with consumers, based on its experience in promoting, publishing and playing out services for broadcasters such as the BBC.
"There are plenty of companies who know the right buttons to push," they say, adding "only we know how to turn people on".
Broadband box
Red Bee also plans to announce at MIPTV a hybrid broadcast and broadband service in association with Microsoft and French set-top box supplier Netgem. It will apparently offer access to free-to-air digital terrestrial television channels, together with a personal video recorder with broadband connectivity.
Aiming to launch 'by late summer,' the service could beat BT Vision to market with a retail system that will enable any internet service provider in the UK to offer a live television and video-on-demand service, although there may be more involved in launching such consumer service than simply selling a set-top box.