The Digeo Moxi Media Center has received a second Emmy Award for advanced media technology from the National Academy of Television Arts and Sciences.
Digeo received the technology and engineering award in the category of non-traditional programs or platforms.
"This is the first time that an advanced media technology has been honoured with an Emmy award two years in a row," said Shelly Palmer, chairman of the advanced media committee of the national academy.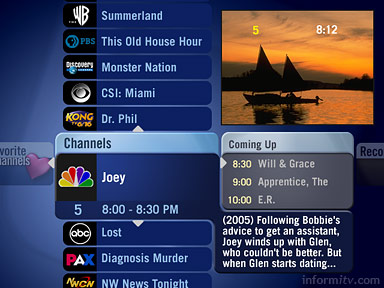 "It empowers audiences through its simple, intuitive user interface. The Moxi user experience is a 'best practices' example of how technology can and will assist television viewers as they evolve into media consumers."
Deployed in nearly 200,000 homes, by seven cable operators in more than 80 markets, the Moxi Media Center is a cable set-top-box platform that combines a built-in digital video recorder with other media centre capabilities.
"We're thrilled to be recognized by the Academy for the work we're doing
to dramatically improve the entertainment experience for consumers," said Mike Fidler, chief executive of Digeo.
PGATour.com received an award for enhancement of original television content for TourCast.
EAT.tv and Scripps Networks received an award for non-synchronous enhancement for their ImageGuide service.