Ensequence, a provider of software and services for interactive television, is delivering an interactive customer service channel for the EchoStar Dish Network in the United States.
Subscribers to the Dish Network satellite television service can access interactive customer information on channel 101, including details of channel packages. A weekly customer survey will enable subscribers to give direct feedback.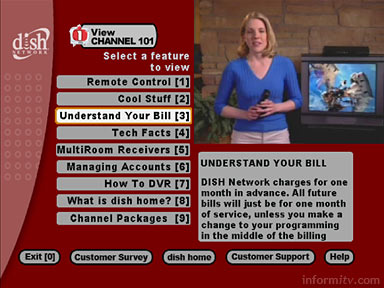 Big deal, you might think, but the significance is that it positions Ensequence as a supplier to EchoStar and may open the door to other producers and advertisers to develop interactive features using their authoring tools.
EchoStar runs on the OpenTV platform, but the Ensequence authoring tool is one of a new generation of products that enables producers to develop applications using a drag and drop design interface.
Rival satellite broadcaster DIRECTV has opted to use the software of News Corporation controlled NDS.