Microsoft is about to start shipping its new set-top box for MSN TV. Based on standard Microsoft technologies, it is their latest bid for the living room in the connected home.
The MSN TV 2 Internet and Media Player is based on Windows CE with a 733MHz Celeron processor and a custom version of Internet Explorer. The device has 128MB of memory and 64MB flash storage but no hard-drive. It has a wireless keyboard and remote and is equipped with an Ethernet network port and two USB ports for accessories such as digital media card readers, wireless network adapters and printers.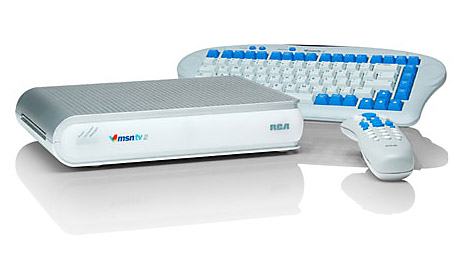 To be sold in America for $199, the product is manufactured by Thomson under the RCA brand.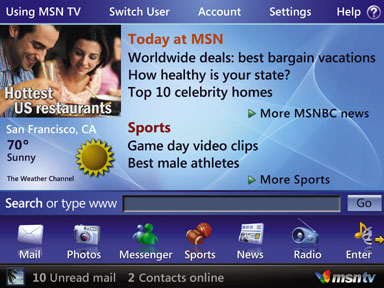 There will be separate subscription services for use either with a dial-up connection or for those with existing internet access.
Users will be able to view digital media in windowed or full-screen mode using a custom version of Windows Media Player.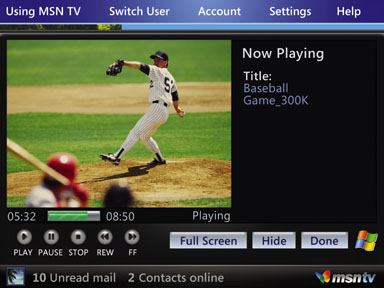 The new product is the latest step in the continuing transformation of the former WebTV operation acquired by Microsoft back in 1997, renamed MSN TV in 2001.
"It is the result of eight years' experience developing and delivering interactive television services to consumers," said Sam Klepper, general manager of MSN TV at Microsoft.