The Mediacast 2004 broadband and digital TV show in London provides an indication of the direction of the digital television market.

The Mediacast broadband and digital TV show provides an indication of the direction of the digital television market, particularly in terms of trends in set-top boxes and delivery technologies.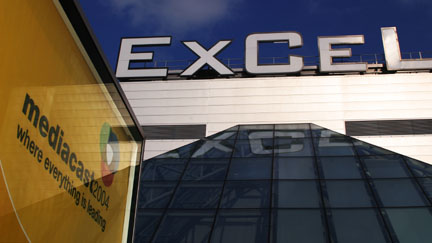 Mediacast 2004 at the Excel centre in London highlighted a range of digital terrestrial television receivers, many incorporating multiple tuners and personal video recorder functions. With the success of the Freeview free-to-air platform in the UK, there was increased interest in this market. Although a comparatively small event by international standards, it provides a key showcase for set-top boxes based on open standards.
Fusion Digital Technology unveiled a range of new products. The company launched last year, a joint venture between Barry Rubery, the founder and former Chief Executive of Pace Micro Technology, and Beko Elektronik based in Turkey.
Fusion have developed digital video recorders for both pay TV and free-to-air markets, from an entry-level box with 40Gb of storage to a higher capacity 250Gb unit, capable of storing over 250 hours of programming. The company also announced that it will provide an independent fourteen day programme guide in advance of the provision of seven day EPG data on Freeview.
A portable personal video recorder was also demonstrated. Supporting MPEG-2 and MPEG-4, together with MP3 and WM9 audio, the transportable media centre can be connected by USB port to a PC or directly to one of the company's set-top boxes in addition to offering MPEG encoding from an analogue composite or S-video input.
Cabot Communications received the Cable & Satellite International award for best interactive TV technology or application for their Mercator MHEG middleware. At the show they also presented Observatory, an impressive Windows based development studio that emulates their complete product suite of set-top box software in a PC environment. This enables rapid prototyping and testing of new applications in a virtual set-top box, dramatically reducing the development time for customised user interfaces. The emulation includes support for the company's Mercator MHEG-5 engine and Callisto over air download module, allowing both features to be tested from MPEG transport streams stored on disk. The company has also extended its middleware stack to support digital satellite in addition to terrestrial television, enabling manufacturers to deploy the same branded look and feel across a complete range of products for the European market. The Eclipse middleware is able to support encryption for pay-TV through conditional access modules and the over air download module provides additional support for both simple and enhanced versions of the European system software update standard to enable robust and secure upgrades of receivers in the field.
Managing Director Keith Potter explained: "In this highly competitive arena, survival depends on introducing innovative products into multiple markets across multiple platforms, while controlling costs. With this in mind we have developed a suite of products to help customers significantly speed up the product development cycle. Providing a single code-base to support both satellite and terrestrial receivers allows our customers to significantly reduce the cost of migrating from a terrestrial to satellite platform and to develop a single user interface for use across their product range within previously unattainable timescales."
Eldon Technology, a competitor of Cabot in the set-top box software market, sees room for rapid expansion in demand. Commercial Director Ian Sharp commented: "The buoyancy of digital terrestrial television in the UK will push the market towards further growth. Germany, Spain, France and Italy are all starting to roll out DTT broadcasting based on the UK model, and Eldon is already seeing growth in these markets." Eldon produces Elgist, a free-to-air reception stack including an MHEG engine. Digital Television Software, their joint venture partnership with Strategy & Technology, claimed that it is rapidly approaching a million deployments of its MHEG engine within the UK digital terrestrial market, with customers including Hitachi, Grundig, Nokia, Pace, Panasonic, Sanyo, Thomson and Toshiba.
Showshifter, the home entertainment system for the personal computer from Home Media Networks demonstrated its first digital version of the software that can be used in tandem with tuner cards for digital terrestrial and satellite television. Showshifter enables users to watch, record and time-shift analogue and now digital television, and play DVDs, CDs and MP3 music files through a simple interface that can be operated using a remote control. Unlike Microsoft's Media Centre edition of Windows XP, the Showshifter solution is available as an inexpensive software add-on for any suitable personal computer with an appropriate tuner card. While the Micosoft version may have a more seductive user interface, it is currently only available pre-installed on certain PCs, making Showshifter a more affordable solution for enthusiasts and those building their own systems. Products such as this offer a portent of the potential for future home media systems.
DTG, the industry association for digital television in the UK, hosted a demonstration of TV Anytime, a set of specifications to enable advanced programme information services based on an open interoperable system of describing programmes and content. Having settled on a standard, the challenge now faced is in implementation, although the BBC R&D department has already demonstrated proof of concept work. Applications include more sophisticated electronic programme guides and personal video recorders, and notably the potential for programme segmentation, similar to chapter points on a DVD. This offers significant advantages to the viewer and the opportunity to develop new forms of interactivity. Broadcasters that provide rich information that extends and enhances the choice of viewing and listening will ultimately benefit, and consumer electronics companies will be enabled to develop differentiated products based on open standards. While many in the industry have been focussed on the potential for digital video recorders to allow commercials to be skipped, such devices also offer new opportunities to advertisers and sponsors. According to the DTG's Richard Lindsay-Davies "TV Anytime standards give real power to the personal video recorder, both to the viewer and broadcaster. It will revolutionise television for advertisers, broadcasters and viewers. It is critical that the entire media industry engage on this one – assuming they want to survive." However, the practical operational problems involved in implementation should not be underestimated and it could be some time before TV Anytime reaches prime time.
Meanwhile, more immediately, the DTG is positioning itself to play a key part in analogue switch off in the UK. The new regulator OFCOM recently called on the industry to "change gear" and "move from planning to implementation". The industry group has responded by noting that OFCOM observed that the body to drive switchover, dubbed SwitchCo, should be independent of the Government, OFCOM, the BBC or a consortium of broadcasters but "should have sufficient indepenent so it can represent the national interest effectively, ensure platform neutrality and avoid conflicts of interest."
Astra was helping to raise the profile of high definition television with a series of presentations and demonstrations of Euro 1080, a commercial high definition service already available across Europe. Currently operated by Belgian facilities company Alfacam, the business model for an independent subscription service is unproven. However, given the adoption of high definition in other territories, the market for high definition material will undoubtedly grow significantly. The BBC's Chief Technology Officer John Varney has previously predicted that by the end of the decade almost all, if not all, of the BBC's production will be in high definition.