Online television channels on smart televisions in the United Kingdom could be brought in line with existing rules under the communications regulator Ofcom. The Culture Secretary, Lucy Frazer, outlined her plans in a speech at the Royal Television Society Cambridge Convention. She also launched a review into how changing viewing habits and technology will affect how programmes are delivered over the next decade and beyond.

Almost three quarters of households in the United Kingdom now have a smart television, through which audiences can access up to 900 unregulated online channels via innovative new services such as Pluto TV, Samsung TV Plus, LG Channels and Amazon Freevee.
These channels are not currently required to meet the same standards expected of traditional broadcasters.
Under the Communications Act 2003, in general only channels that appear on regulated electronic programme guides are subject to regulation in the United Kingdom. These programme guides are currently provided by Freeview, Freesat, Sky, Virgin Media, and YouView. These are required to ensure that public service broadcasters are shown prominently.
Other programme guides and channels, many of which are delivered over the internet, are currently unregulated.
There are at least 19 unregulated electronic programme guides that audiences in the United Kingdom can access via their television sets, either directly through pre-installed software, via downloaded applications, or via a channel slot on another programme guide. Many of these are popular and mainstream services tied to major global companies.
While some online channels follow rules on inappropriate or harmful material voluntarily set by the companies who run them, viewers in the United Kingdom cannot complain to Ofcom if they are concerned by a programme, and Ofcom has no powers to issue fines or other sanctions if a channel broadcasts harmful material.
Unregulated channels do not have to follow Ofcom rules on ensuring subtitles, audio description and signing are available for people with disabilities.
The government has launched a consultation on proposals to bring unregulated television channels into scope of the Ofcom Broadcasting Code, which is already followed by terrestrial and satellite channels.
The proposals, subject to consultation responses from industry and the wider public, would extend the list of electronic programme guides regulated by Ofcom. The consultation will also seek views on how any changes to regulation are not unduly burdensome on industry, respect media freedoms, and do not discourage competition and innovation.
"We recognise that internet provided TV is growing," the Culture Secretary told delegates at the convention. "But while this shift is an exciting one, it's our job to look at those channels that fall outside our existing regulations."
"That's why we are going to consult on whether we need to extend regulation to these unregulated channels," she said. "Any change to regulations must strike a balance between protecting people — particularly the young and vulnerable — while protecting freedom of speech, and not unduly burdening the TV industry."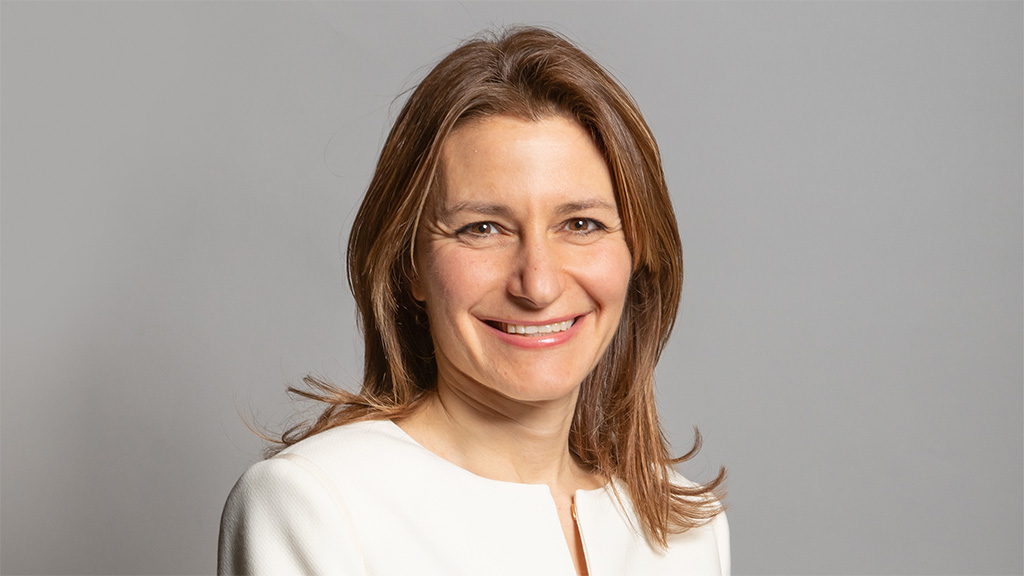 In her speech, the Culture Secretary also launched a major research and engagement programme looking at how audiences in the United Kingdom will receive television in the decades to come.
"We want terrestrial television to remain accessible for the foreseeable future," she said. "At the same time, we really want to build a clear picture of what the future of TV looks like."
The work will take a broad look at the future of television distribution, including how changing viewing habits and technology will impact how programmes are brought to our screens over the next decade and beyond, particularly considering the rising popularity of online platforms and other online forms of television viewing.
It will consider all the technologies currently used to deliver television, including terrestrial, satellite, cable and online. The government has commissioned new research that will inform its long-term strategy for the broadcasting landscape in the United Kingdom, ensuring audiences continue to be well-served regardless of how they are watching television.
Building on a commitment in the 2022 Broadcasting White Paper, Ofcom will also be publishing a call for evidence later in the autumn, that will inform this work.
The United Kingdom government has published a Regulation of additional electronic programme guides: consultation document. The consultation is open until 15 November 2023.