Amazon-built televisions will be on sale in the United Kingdom for the first time, although Fire TV products have been available from other brands. At a launch event in London, Amazon announced that over 200 million Amazon Fire TV devices have been sold globally. That includes online video players and smart televisions. The 150 million mark was passed in February 2022. Amazon launched the first Fire TV back in 2014. With its integration with its wider product and service ecosystem, Amazon is claiming that it is smarter than others.

"We continue to hear from customers that most smart TVs just aren't all that smart—and they're turning to Fire TV to deliver a truly intelligent and intuitive TV experience. With over 200 million streaming players and smart TVs sold globally, our relentless focus on making TVs actually smart is resonating with customers around the world. In fact, televisions are the fastest growing segment in the Fire TV business," said Daniel Rausch, the vice president of entertainment devices and services at Amazon. "We knew we could build a better experience for the living room."
The Fire TV sets have been described as features-first affordable products, with a focus on smart integration. With an introductory offer, the lowest cost Fire TV 2-Series device is discounted to just £169.00 for a 32" screen, although it is only 720p resolution. For full high definition they offer a 40" version discounted to £209.00, but 4K screens start with the 4-series that starts at a sale price of £269.00.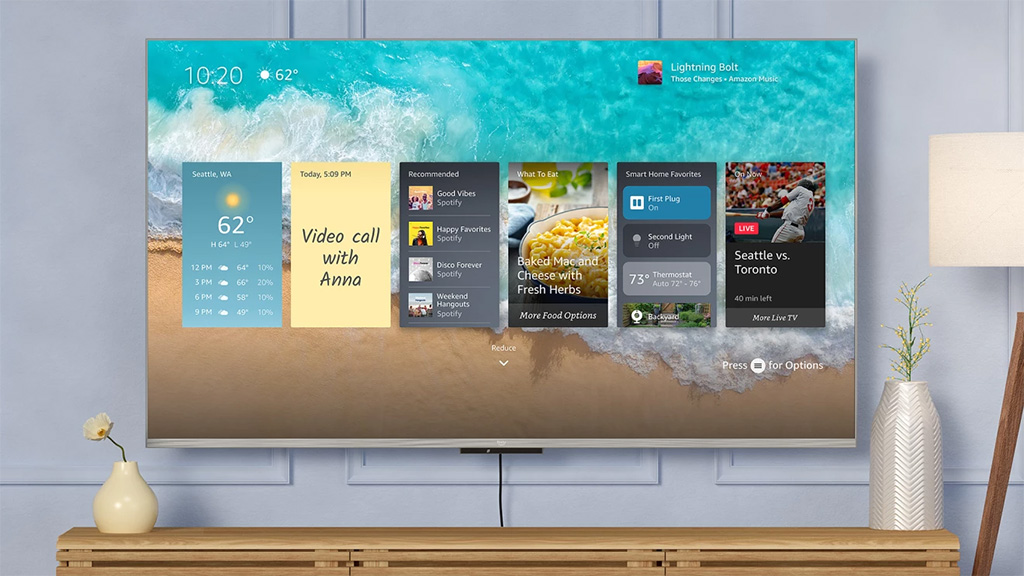 The latest Fire TV Ambient Experience can detect when someone enters the room and display helpful information, including calendars and reminders, sticky notes for the family, the status of smart devices, and gallery art. Amazon notes that movement from pets, fans and other objects can also turn on the television, in which case the presence sensor range can be adjusted or disabled.
There is also support for the open-source protocol Audio Streaming for Hearing Aids, or ASHA. Customers with compatible Starkey Bluetooth hearing aids or cochlear hearing implant sound processors can connect directly to these televisions.