BritBox, a joint venture between ITV and the BBC, will launch in the United Kingdom towards the end of 2019. The online video subscription service will cost £5.99 a month. Although it will be co-branded, BritBox will be controlled by the commercial broadcaster ITV, with a 90% stake, able to appoint the majority of the board and bring in other parties. The BBC has the option to increase its stake to 25%.

ITV and the BBC are already partners in BritBox in America, which has around 650,000 subscribers. In comparison, Netflix has over 60 million paid subscriptions in the United States.
BritBox will be led by Reemah Sakaan, a former head of marketing at BBC television and director of marketing at ITV, who is responsible for subscription video at ITV, reporting to director of television at ITV, Kevin Lygo.
So, very much an ITV venture, with the BBC on board and Channel Four and Five so far absent but further announcements expected.
The subscription service will have to pay market rates for programming, although how that will be established is unclear.
With only a 10% minority stake and presumably a minority's share in any returns it is even less clear what is in it for the BBC, which is also planning to extend its iPlayer to carry more programmes that will be available for a year or more.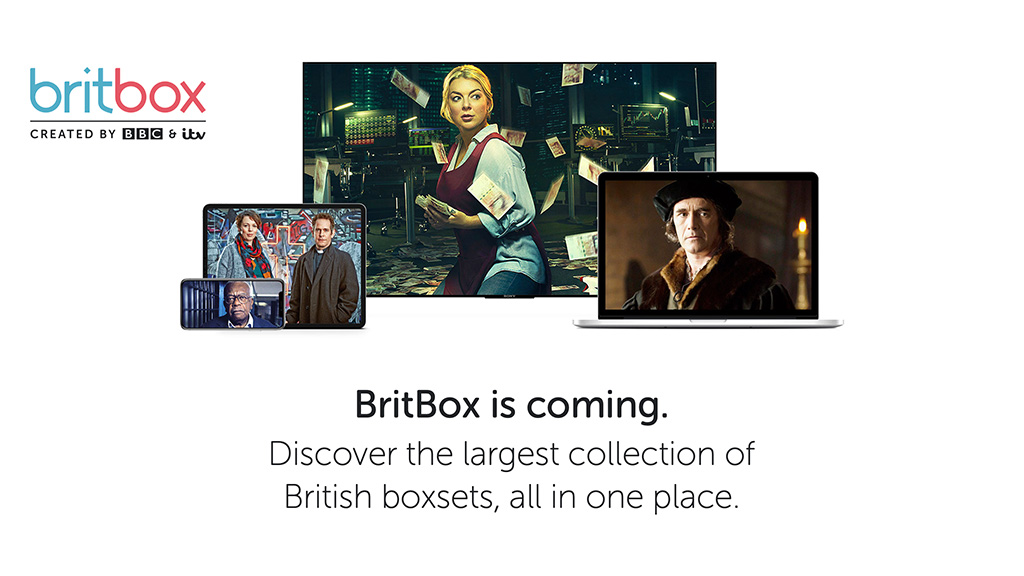 BritBox will carry recently broadcast programmes, archive classics and some original commissioned productions. It is being promoted as the largest collection of British "boxsets". That is industry jargon for collected series of programmes, derived from the days of discs.
Carolyn McCall, the chief executive of ITV, described the agreement as a "milestone moment", saying it offered a new revenue stream for public service broadcasters.
"ITV and BBC have made, and continue to make, the programmes that both reflect and shape British culture and creativity," she said. "We now look forward to working together to launch the largest collection of British boxsets ever; — bringing the very best in past, present and future British programming and award-winning content to viewers all in one place."
"We are committed to making BritBox UK a great success. Discussions continue with other content and distribution partners and we are looking forward to making further announcements in the coming months."
Lord Hall, the director general of the BBC, said: "We have a world beating TV industry with outstanding content. The BBC and ITV are at the centre of that. Together, we have been responsible for delivering the majority of 'must see' moments on British TV over the last decade. That 'must see' content will now be on BritBox."
"These are exciting times for people who love quality TV. Importantly, these shows will be truly British, showcasing our culture and telling distinctive stories. It's what makes real British TV so special."
£5.99 a month is just over £70 a year, which is cheaper than Netflix but viewers have come to expect public service programmes for free.
It might be seen as the thin end of the wedge to funding by subscription but it will not go far towards paying for the BBC, which receives £150 a year for a household television licence. Lord Hall said "The fundamental funding for the future must be through the licence fee."
The former BBC director of new media, Ashley Highfield, told BBC News the price was "about right", and that BritBox would end up with subscriber numbers in the "low millions".
"I don't think they think it's something that's going to take over from Netflix," he said. "It's probably going to rub alongside."
If BritBox were to sign up five million subscribers, which is a big if, it could generate £360 million a year in revenue, of which the BBC would presumably be entitled to 10%. That is revenue, not profit, since programme rights, original productions, operating and distribution costs will all eat into any subscription fees.
In comparison, the BBC spent £1.1 billion on programming for BBC One in 2018-19 and £1.7 billion on television programmes in total.
It is difficult to see how BritBox will make a significant difference to this. It is harder to see how it sits alongside an expanded BBC iPlayer, unless that somehow extends into the subscription service. Watch this space.