Disney has announced that its Disney+ online service will launch in the United States on 12 November, starting at $6.99 a month, or $69.99 a year. It will then launch in Western Europe and roll out globally within two years and is forecast to have 75 million subscribers by 2024.

The Disney+ service will feature titles from brands across The Walt Disney Company portfolio, including Disney, Pixar, Marvel, Star Wars and National Geographic. Subscribers will be able to create custom profiles with personalized experiences based on past behaviour and preferred programming.
In its first year, Disney+ will release more than 25 original series and 10 original films, documentaries and specials. There will be 500 feature films, including 100 recent releases, and more than 7,500 television episodes. There will be 30 seasons of The Simpsons, gained through the acquisition of 21st Century Fox.
"Disney+ marks a bold step forward in an exciting new era for our company — one in which consumers will have a direct connection to the incredible array of creative content that is The Walt Disney Company's hallmark," said Bob Iger, the chairman and chief executive of Disney. "We are confident that the combination of our unrivalled storytelling, beloved brands, iconic franchises, and cutting-edge technology will make Disney+ a standout in the marketplace, and deliver significant value for consumers and shareholders alike."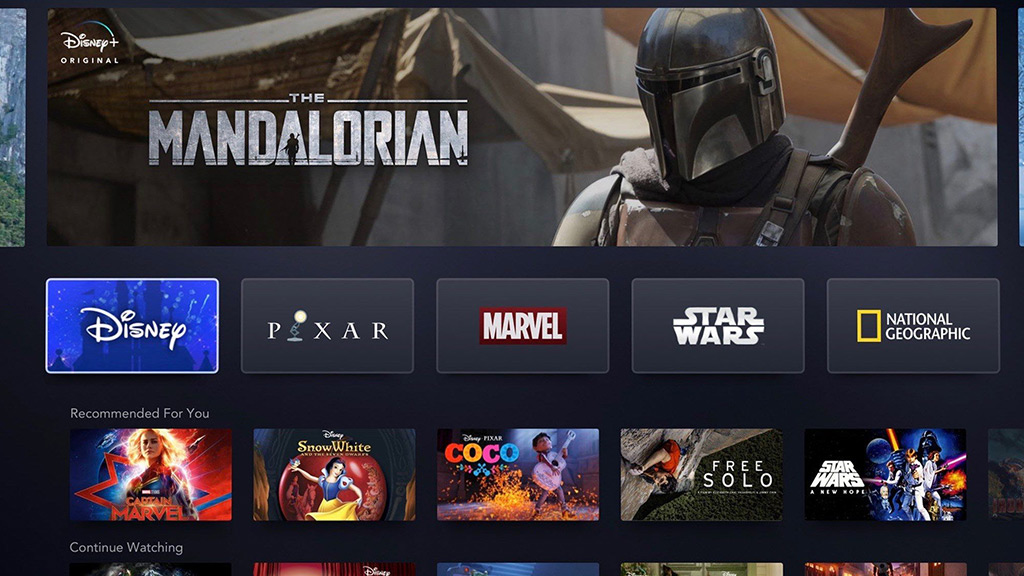 The Disney+ service will be available on a wide range of mobile and connected devices, including gaming consoles, streaming media players and smart TVs, with support for up to 4K HDR video playback. Some titles will also be available for offline viewing.
Disney expects the service will reach 60-90 million subscribers by 2024, with the United States contributing a third of that total.
Disney+ will be offered in addition to the ESPN+ sports packages and Hulu, with the possibility of bundling the services together in the future. Disney now owns 60% of Hulu and is considering extending it outside the United States.
Digital TV Research forecasts that the United States will be the largest market, adding an average of 5 million subscribers a year to take its total to 25 million by 2024. It expects that United Kingdom will be the second largest market, reaching 5.5 million in that time. It forecasts that Disney+ will have 75 million subscribers by 2024, compared to a predicted 200 million for Netflix by then.
In the 2020 financial year, Disney expects to spend $1 billion in original programming, rising to $2.5 billion by 2024. That is significantly less than the $8 billion that Netflix plans to invest in programming, but Disney can exploit massive sunk investment in existing intellectual property, not least the $70 billion it spent on 21st Century Fox.