Swedish companies Com Hem and Boxer TV have launched an innovative Android TV-based platform that combines traditional linear channels with online services in ultra-high-definition and high dynamic range.

The box can be used with signals from a standard terrestrial antenna, coaxial cable or a network connection. It enables separately branded experiences for subscribers on the separate Com Hem Play and Boxer services. The former are delivered using DVB-C cable, IPTV and OTT, while the latter are delivered using DVB-T and OTT.
It is claimed to be the first major Android N deployment based on Android TV Operator Tier. It is powered by the 3READY custom launcher from 3 Screen Solutions, also known as 3SS.
The design has got rid of the traditional television grid guide and numbered channel listings and replaced them with a smooth scrolling visual navigation experience.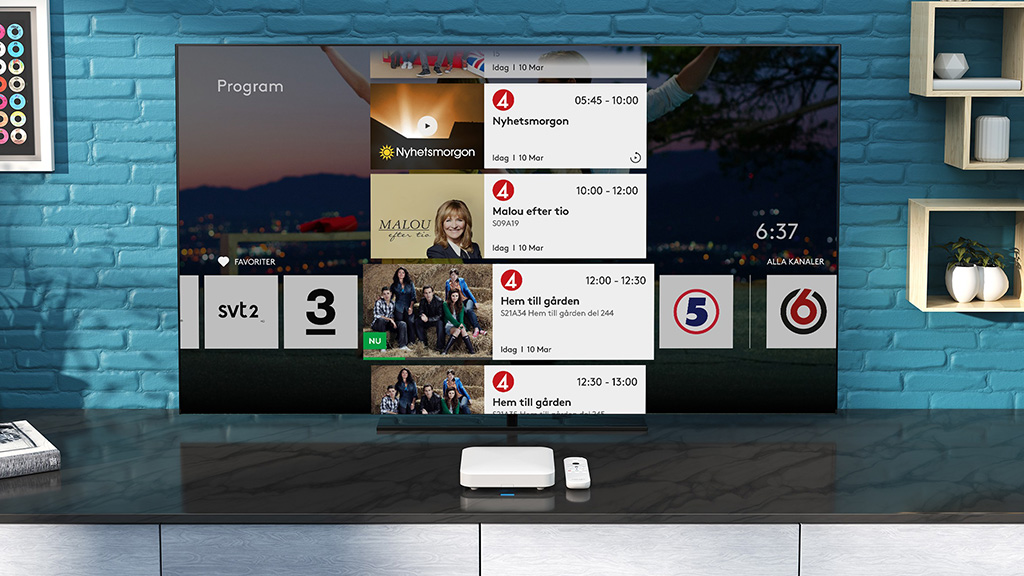 The TV Hub integrates online services, with shortcuts on the remote control to pre-installed online services from SVT Play, TV4 Play, Netflix and YouTube. Users can also download other apps from Google Play. There is voice control using Google technology, with search results retrieved from any of the installed apps.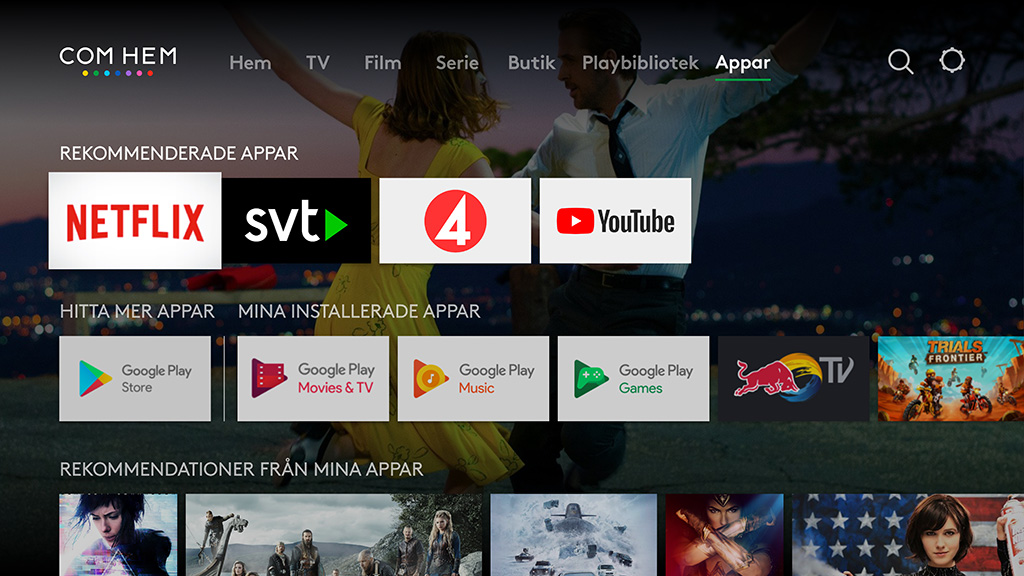 "One of the strengths of TV Hub is our co-operation with some of the most popular play services." said Jessica Andersson, the product director for television at Com Hem Group.
"Com Hem is one of our longest standing operator partners and has been at the forefront of embracing streaming services," explained Maria Ferreras, who is responsible for business development for EMEA at Netflix.
"Our partnership with Com Hem is emblematic of our efforts bringing Android and Google services to TV screens," added Marec-Nicholas Gasiun, head of Android partnerships for the Nordics. "With Com Hem focusing on what they do best creating a unique TV viewing experience for their users, we believe the TV Hub will be a very exciting product."
The TV hub will be available for Boxer customers and as a retail product later in the year. Meanwhile new and existing Com Hem customers will be able to rent the box for a one-off fee of SEK 500, which is a little over £40.