The Winter Olympics in PyeongChang provided many innovations in coverage. That included some events covered in 8K, for the fortunate few to be able to see them.

Through a partnership between the Olympic Broadcasting Services and the Japanese broadcaster NHK, a number of events were produced in 8K Super Hi-Vision, providing over 70 hours of coverage.
Up to 10 8K cameras, including 120 frames per second super slow motion devices, were deployed for live production, which is twice the number used at Rio in 2016.
Four NHK trucks were used, with two handling the video production and the other two the 22.2-channel sound.
NHK used high dynamic range and wide colour gamut in its 8K production to provide the highest attainable picture quality, using the Hybrid Log Gamma format, developed with the BBC. At 7680×4320 pixels, or 33 megapixels, the 8K UHD format offers 16 times the resolution of high definition television.
It sets new standards for the future of Olympic broadcasting, in preparation for when Tokyo hosts the summer games in 2020.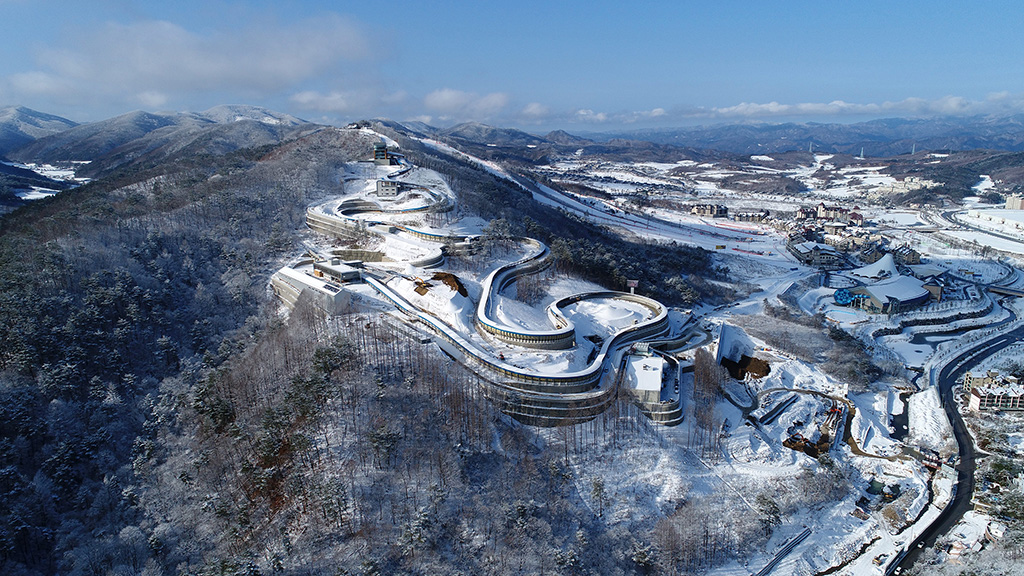 The 8K coverage could be seen at a theatre at the International Broadcasting Centre in South Korea.
NHK also provided free public demonstrations throughout the two weeks of the winter Olympics in 8K theatres in Tokyo, Osaka, and Sapporo.
The 8K material was transmitted via satellite for test broadcasts, in preparation for services that are expected to launch before the end of 2018.
The 8K feeds were also down-converted to 4K for distribution to participating broadcasters.
For the first time, the opening and closing ceremonies and coverage of selected sports were produced natively in 4K UHD, using more than 120 4K cameras. There were 7 sports feeds produced in 4K, plus 6 beauty cameras providing scenic shots.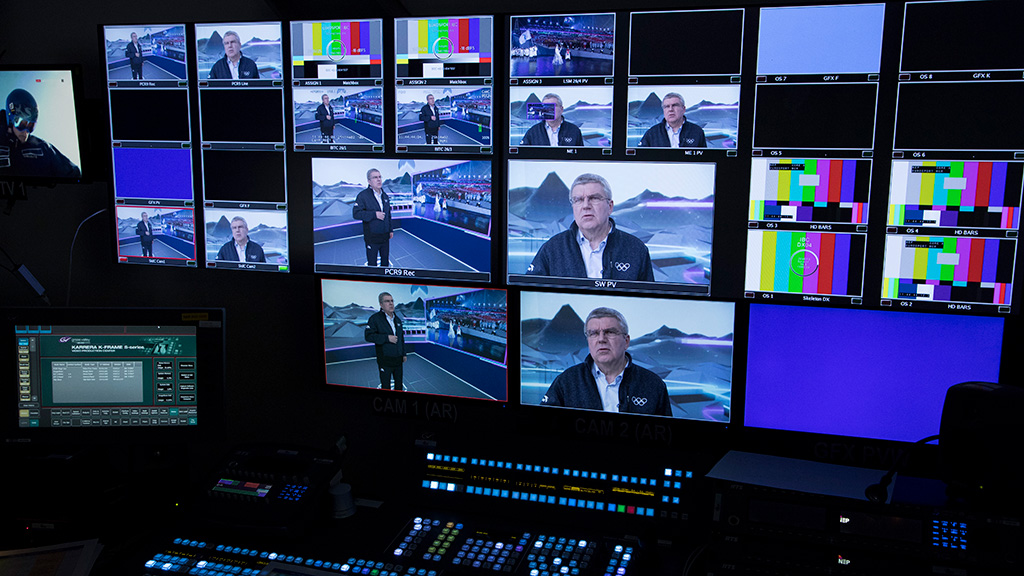 NBCUniversal provided 4K high dynamic range coverage to cable, satellite, telco providers and other partners, including Comcast, DirecTV and Dish Network, although only delayed rather than live.
In Europe, where Discovery and Eurosport has acquired the primary rights in most countries, other than France or Russia, it reported a total audience for the opening ceremony of 88 million watching across free-to-air, pay, online and social platforms, although the best they could offer was high definition.
Among other innovations we saw were on-board cameras in the bobsleigh event, connected using 5G mobile technology, providing the point of view of the pilot. In the ice rink an array of a hundred still cameras was used to provide slice of time replays rotating around the action.
It may be some time before 8K UHD becomes mainstream, if ever, but we recall people doubting the demand for 4K and HD before it. Meanwhile, the Olympics is once again a proving ground for new television and video technologies.