Facebook has announced a new platform for video shows, called Watch. It will initially be launched to a limited group in the United States before a wider rollout to a potential user base of 2 billion people. It may be rather late in taking on YouTube but its regular reach could offer producers an attractive audience.

"We believe it's possible to rethink a lot of experiences through the lens of building community — including watching video," founder and chief executive Mark Zuckerberg wrote in a post on Facebook. "Watching a show doesn't have to be passive. It can be a chance to share an experience and bring people together who care about the same things."
"We hope Watch will be home to a wide range of shows — from reality to comedy to live sports," he wrote. "Some will be made by professional creators, and others from regular people in our community."
Facebook already has videos in its news feed and added a dedicated video tab in the United States, which will be replaced with Watch.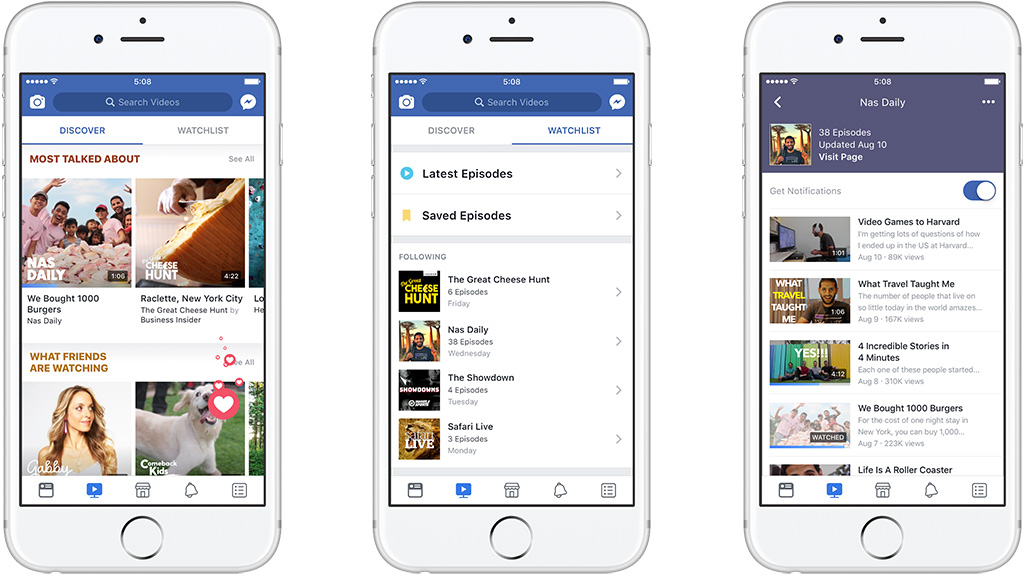 Watch will be available on mobile, computers and in television apps. Users can discover shows based on what their friends are watching and add favourite shows to their Watchlist. When a new episode of a show becomes available it will automatically be announced to followers and appear in their Watchlist.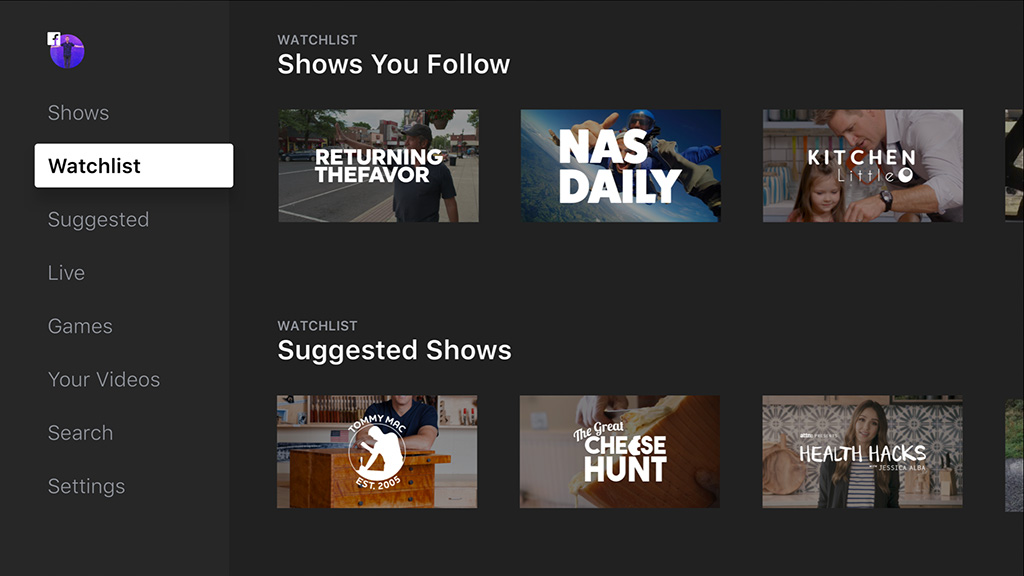 "Watching video on Facebook has the incredible power to connect people, spark conversation, and foster community," wrote Daniel Danker, the product director.
He was originally responsible for the Mediaroom television product at Microsoft and went on to run on-demand platforms at the BBC, before joining Shazam and then Facebook in January 2016.
"We've learned from Facebook Live that people's comments and reactions to a video are often as much a part of the experience as the video itself, he continued. "So when you watch a show, you can see comments and connect with friends and other viewers while watching, or participate in a dedicated Facebook group for the show."
Facebook hopes that Watch will cover a range of shows, from reality to comedy to live sports. The examples at launch are rather banal, considering the budget that Facebook has available.
Then again, perhaps Facebook is not attempting to compete directly with traditional television, at least at the outset. It seems to be more in competition with YouTube than Netflix.
Facebook has the advantage of a broader user base of people who do not necessarily hang out on YouTube or subscribe to Netflix.
Facebook has the resources, the audience reach and the technical capability, but neither Mark Zuckerberg nor Daniel Danker have experience in commissioning shows. But Facebook prefers to deny any editorial responsibility for content that appears on its platform.
Much will depend on how producers approach the platform and what they make of it. Reports suggest that some producers have been paid between $10,000 and $25,000 per episode for original shows, ranging from 5-10 minutes per episode, to premiere on Watch. Selected producers will have the opportunity to receive 55% of advertising revenue, with Facebook keeping the balance.
"Our goal is for Watch to be a platform for all creators and publishers to find an audience, build a community of passionate fans, and earn money for their work," wrote Nick Grudin, who is responsible for Media Partnerships.
There is no doubt that with two billion people connecting to Facebook every month it represents an extraordinary opportunity to reach users regularly. On average, over 1.3 billion people a day use it and more than 800 million people "like" something on Facebook.
Facebook received over $9 billion in advertising revenue in the second quarter of 2017, an increase of 47% on the same quarter a year previously. After costs of nearly $5 billion, it generated a net income of approaching $4 billion.