Netflix has introduced interactive storytelling in an online version of the 'choose your own adventure' format. Dreamworks Animation has made an interactive episode of The Adventures of Puss in Boots. It is a new twist on the branching narrative format that could have wider application.

Interactive narrative is not new. A book called Treasure Hunt, published in 1945 is considered an early example of the form. The idea itself is probably as old as storytelling.
The concept was developed by Edward Packard in the seventies. He came up with the idea when inventing stories for his two daughters. When he ran out of ideas for the main character he asked them what he should do next.
The gamebook genre was then popularised by a series of Choose Your Own Adventure in the eighties and nineties.
The interactive adventure is a form that has recurred with the introduction of new technologies, from computer games to compact discs and electronic books.
There were attempts to experiment with the format in interactive television using multiple synchronised streams but this limited the number of paths that could be taken.
Online video should be capable of providing a much richer experience, allowing multiple journeys through a text.
The practical problem has always been that this requires the creation of all the possible variations.
Netflix has started with programmes for children, the first of which is an interactive episode of The Adventures of Puss in Boots, titled Puss in Book: Trapped in an Epic Tale, produced by DreamWorks Animation. It is part of a series that has 52 episodes, with more in production, based on the character from the Shrek franchise.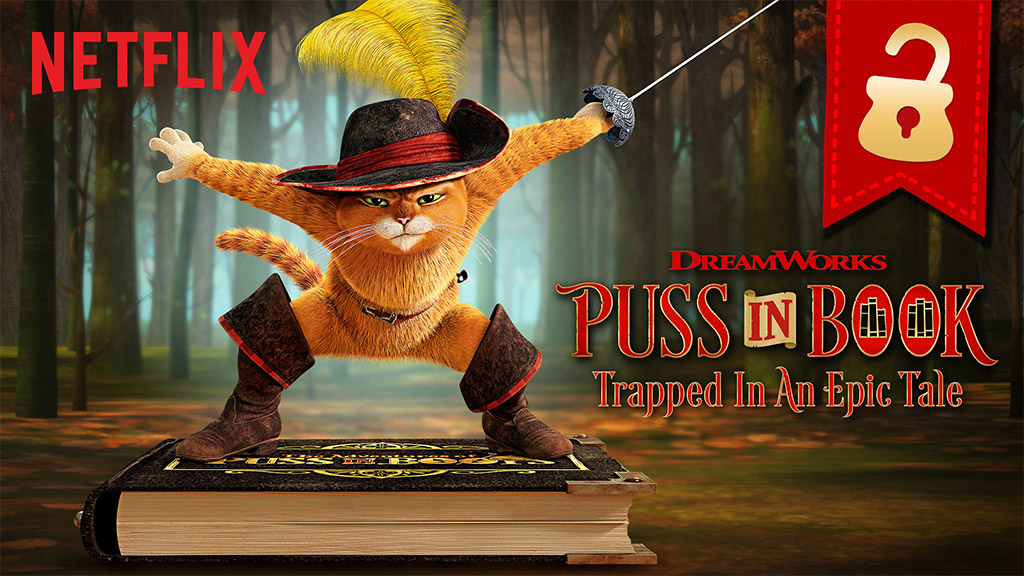 Carla Engelbrecht Fisher is Director of Product Innovation at Netflix. She says the company has done extensive research and talked to lots of kids and parents to see if this is something they will like.
"The children's programming space was a natural place for us to start since kids are eager to 'play' with their favourite characters and already inclined to tap, touch and swipe at screens," she said.
"They also talk to their screens, as though the characters can hear them. Now, that conversation can be two-way. It's really about finding the right stories — and storytellers — that can tell these complex narratives and bring them to life in a compelling way."
The first title is based on a branching narrative structure. At various points users are asked to choose from the left or right page of a book to decide which course to take.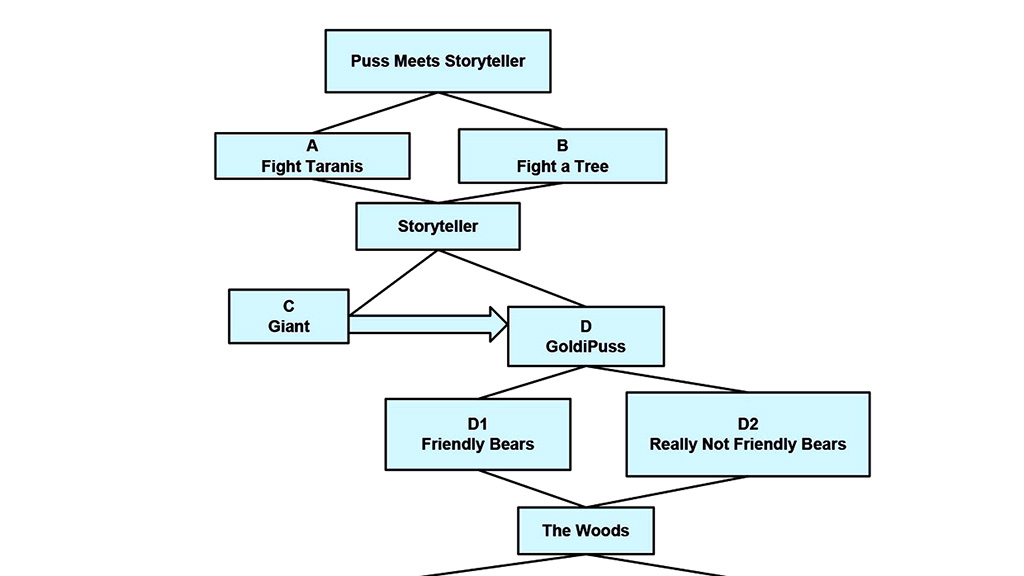 It is all rather literal. The process is deliberately explained by a voiceover: "Choose now… Go ahead pick one, but if you don't choose before the time runs out, the decision will be mine."
On a handheld device this is accomplished by simply touching the screen. On a television the left and right buttons on the remote control are employed.
The shortest path through the story is about 18 minutes. The longest is nearly 40 minutes.
Navigation is provided by a scrolling series of page spreads that appear at the bottom of the screen.
The switches between sections are generally seamless but some rebuffering can be seen between some of them.
It is not particularly refined, although it is intended to appeal to children. Many of them may already be familiar with games that offer more seamless sophisticated interaction.
Nevertheless, it presents interesting questions about the nature of narrative and narration, and the relationship between the storyteller and reader, which may make it more interesting than a conventional linear animation.
There are even some jokes for adults watching with their children, such as a reference to "lame stream media".
One can imagine the approach being applied to other areas, from documentary to drama. At least Netflix has the scale to make this economically practical.
It could create new forms of hypertextual narrative. Whether Netflix will choose to take this path is another matter.
In the meantime, Netflix will be offering a couple of other interactive options for kids in the coming months.
The interactive titles will be available on most television platforms, as well as Apple iOS devices, although they will not initially be supported on Android devices, Chromecast, Apple TV, or the Netflix web site.