Sky has introduced voice search for its Sky Q boxes and it transforms the television experience, making it much quicker and easier to select programmes and channels. The technology is powered by TiVo and appears to work rather well, although it does not yet integrate with other voice control systems on the market.

Pressing and holding the voice button on the side of the Sky Q touch remote while speaking into the microphone towards the top of the control will show the recognised phrase and search results on screen. It works very well, not just for channel names or programme titles, but also for phrases like "Liverpool game" or "comedy movies", or even "Tom Hanks movies rated five stars". Further voice control functions are expected to be added in the future.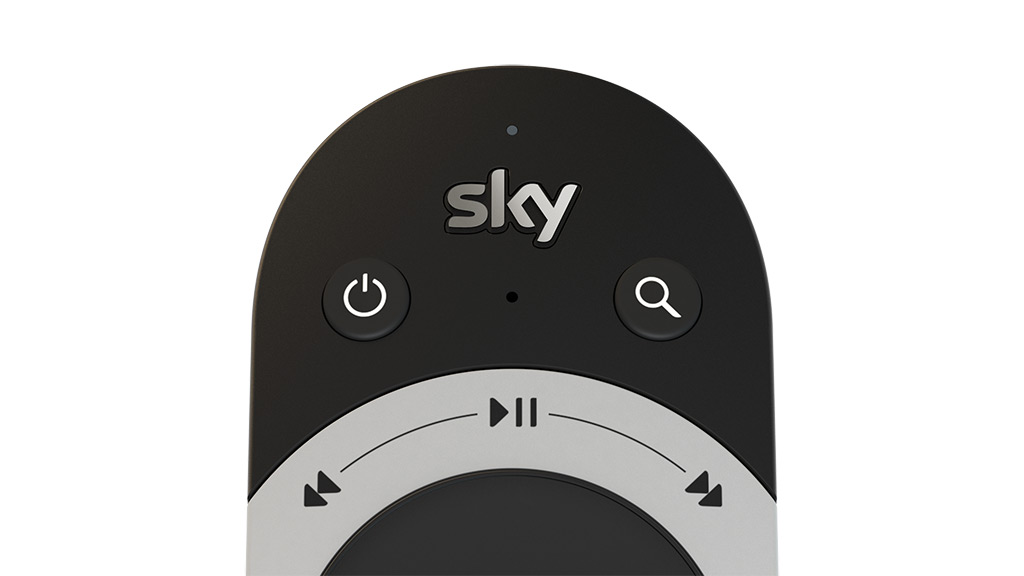 Although Sky does not say so in its own announcement, the system is powered by TiVo, or rather the Rovi technology and services it acquired.
TiVo says the solution is built on its knowledge graph engine, a knowledge base of entertainment metadata, capable of understanding trends and conversations, including information produced and curated by hundreds of content editors, predictive search results and behavioural indicators from social networks.
"With more and more content choices and a great range of entertainment available across TV, TiVo is helping partners like Sky provide the best user experience whilst driving content consumption," said Matt Berry, who is responsible for advanced search and recommendations at TiVo.
"With the technology delivered by TiVo, we are enabling our customers to use natural, voice-based queries to find new and favourite TV to enjoy," said Luke Bradley-Jones, Sky's brand director of TV and content products.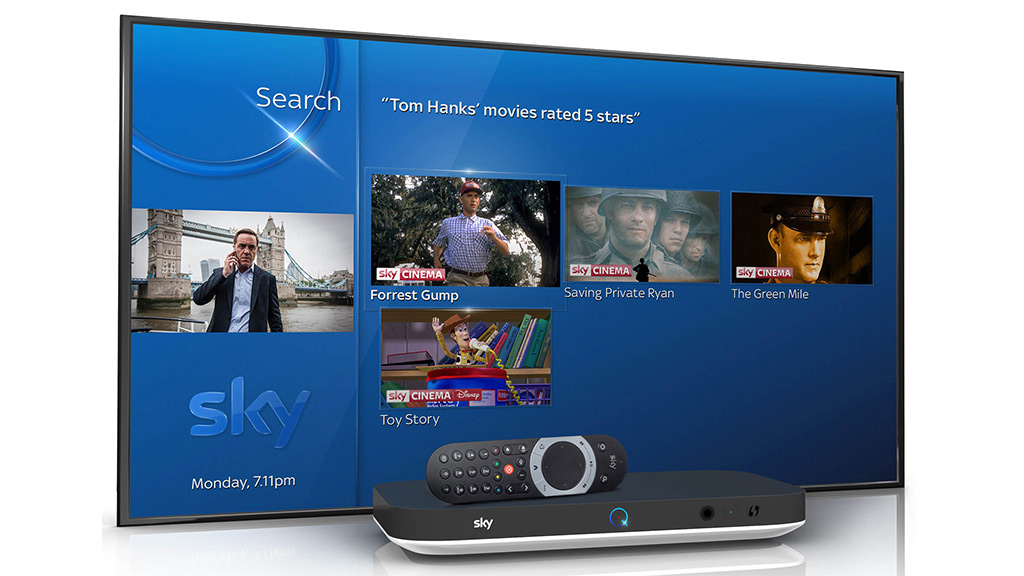 The My Q section also now becomes the new Sky Q homepage, with recommendations based on household viewing, while the Continue watching section will allow uses to pick up where they left of watching previous programmes.
Sky says that Recordings and TV Guide are only a swipe away from the new My Q home page.
Public broadcasters like the BBC are calling to preserve their prominent position at the top of programme guides. Although their standard definition channels occupy the first slots in the programme guide, their high definition services are scattered across several pages in apparently random order.
Providing you know what you want to watch, natural language voice control makes channel order, or indeed the channels themselves, irrelevant. You simply need to tell the television what you want to watch.
Intelligent voice control systems like Amazon Alexa, popularised with its Echo product, and similar services from Apple and Google, are already proving a hit with early adopters.
So far it is not possible to integrate these solutions with proprietary platforms like Sky Q, but there are opportunities for other service providers to do so.
Conversational interfaces may represent the next revolution in human to machine interaction.
The voice control enabled by Sky Q is conservative in many ways, with its push button to talk approach, although that will perhaps reassure users that may be concerned that their television is listening to them. It means that it does not need to be activated with a special "wake word". Holding the microphone in your hand, close to your mouth, also improves separation from the sound of the television and the rest of the room, benefitting voice recognition.
Not everyone will feel comfortable talking to their television, but it could soon seem natural. Voice control goes a long way to making hundreds of channels and thousands of programmes easier to navigate. At least tediously typing keywords with a remote control may be a thing of the past.